Nature's priceless, and for the most part it's also free. If Banff's your destination—with a Parks Canada pass in hand—that means glorious hikes, bikes, paddles and swims in the mountains.
But here are a few ideas for cost-free things to do in Banff that you may not have heard of, whether they be out in the wonderful wild or right here in centre of this lively mountain town.
Bow River Glory
You don't have to leave town at all to enjoy a morning stroll along the Bow River, which runs right through the town of Banff. Stretch your city legs and feed your nature-hungry soul along the Bow River Trail. This short walk along a mostly paved trail takes from 10 minutes to a half-hour and is fully accessible.
Start at the lovely Central Park (where the playground for kids is always free) and walk south along the river to Surprise Corner Viewpoint, where you'll catch a glimpse of one of the area's most iconic hotels—the Banff Springs.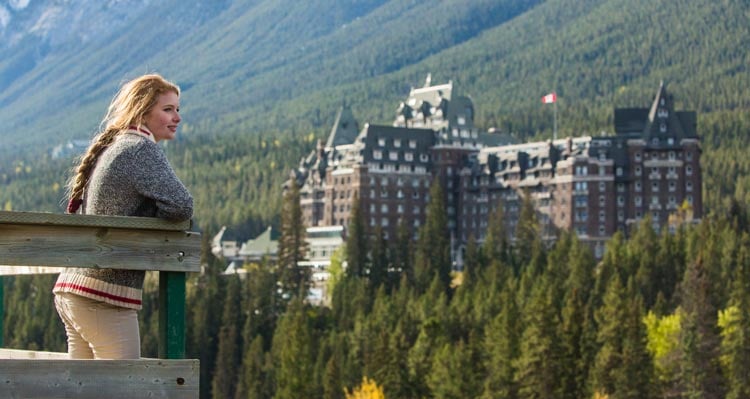 Imagine your own Banff landscape
The Banff Centre offers a popular beginner drawing workshop twice a month at various locations around town. Their Drawn to Nature series lets you create your own rendition of Banff's beautiful landscapes and learn basic sketching skills from an experienced artist.
These events happen in different locations throughout the spring and registration is required. Learn more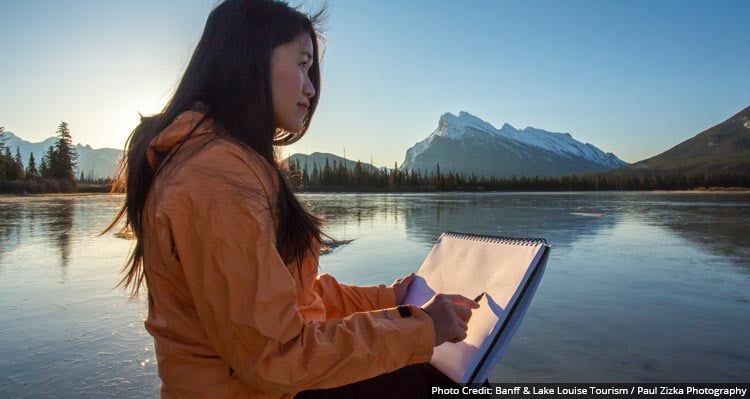 Or visit the famous ones
Banff has a rich and wonderful history and there's a great selection of galleries around town that document it. So if you're a history buff or art lover (or both) there is actually a free bus for that! The Art Bus will collect you from the Whyte Museum every half hour and deliver you to eight galleries around town.
The Banff Gallery Hop is on Saturday afternoons. Check out the schedule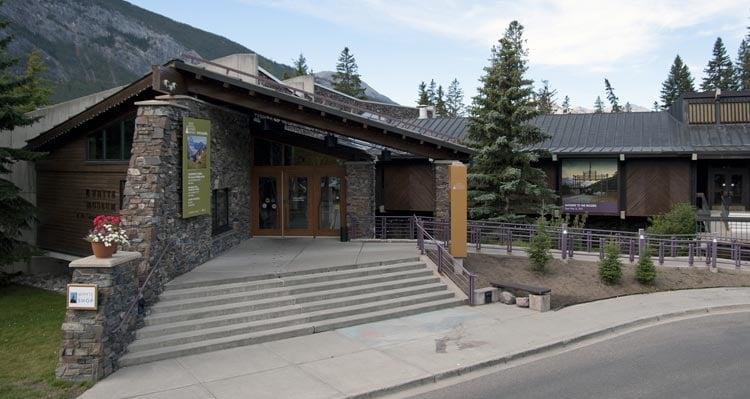 Free Banff programs
The Town of Banff offers a nice selection of active living programs over the spring and summer.
June 11, 7–8 PM
Trained staff will show you how to change a flat tire and make other minor bike repairs from a Bike Maintenance Clinic held at 225 Bear Street—for free, ages 14 and up!
June 19, 11 AM–2 PM
Another free Town program is the Morning Bike & Hike to Sundance Canyon on that freshly repaired bike. Free for all ages; meet at the Cave & Basin.
June 20, 6–8 PM
And still, more for biking enthusiasts: A Historical Bike Tour of Banff that meets at the Town Hall and is led by the Town's Heritage Coordinator!
Curious about trying a new sport? Learn the skills and basics of lacrosse at the Fenlands Banff Recreation Centre. Or take a stab at T-Ball and skateboarding, both at the Banff Recreation Grounds.
Kids get fit for free
Further on the fitness front, but back over at the Fenlands Centre, kids under five get free entry. Drop in to join other families at the Family Fun Zone where you'll find a bouncy castle, ping pong tables and giant Lego.
(May 20 to June 28, Sunday through Thursday, 11 AM–2 PM and July 2 to August 22, Sunday through Thursday, 10 AM–4:30 PM)
Banff Evening Freebies
For some nighttime fun, every Monday night from 6 PM–8 PM in Banff Central Park there's live music and games for the whole family. Free for all from July 8 to August 26.
For more details, times and dates or to register, peruse the Town of Banff's Essential Local's Guide to Banff:
Banff's World-class parties
You simply must celebrate Canada Day with a massive crowd in one of the country's most beautiful places! Canada Day in Banff is an all-day street party that starts with a lively parade and closes off just right with a party beneath the stars and moonlit mountains. And it's free!
Kids Ride Free at the Banff Gondola
Did you know that kids ride the Banff Gondola free before noon with a paying adult. Also, the shuttle to the Banff Gondola is free any time from downtown Banff.
And remember, youth ages 17 and under get free park entry, so bring the whole family to explore Banff this spring and summer and do it affordably!