For the young and young at heart, there's so much to discover at the Banff Gondola, from the eight-minute cabin ride from the base of the mountain, to the boardwalk spanning Sulphur Mountain's ridge line and everything in between.
Developed in partnership with Parks Canada, this interpretive facility promotes engaging messaging around conservation, wildlife and stewardship. It's an educational tool for guests to discover more about Banff National Park—its heritage, natural landscapes and how to enjoy it responsibly.
The hope is that through learning and education, guests will develop a new appreciation for the national park and feel a sense of responsibility to protect it.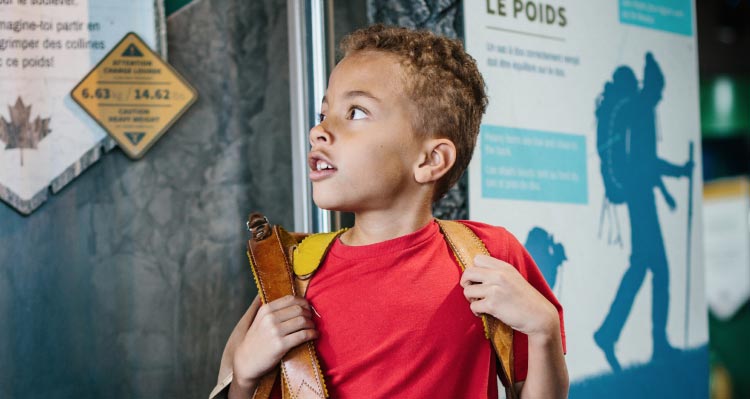 Come for yourself to find out! No matter your age, there are so many fun ways to learn about Banff National Park at the Banff Gondola's Interpretive Floor, and here are just a few:

1) Try 'How To' Hands-On Activities
Learn how to tie knots that were used a century ago by the national park's first explorers and are still the standard for modern-day mountain guides. With enough practice, you can try them on your own outdoor adventures. Discover how backpack loads have changed over time, and learn what the right weight is for you.
Take a seat in a real-life canvas tent for an interactive experience on camping and recreating in the national parks. You can even learn a thing or two about 'poo', with a true-to-form smorgasbord of animal scat. We don't recommend the hands-on approach in real life, though!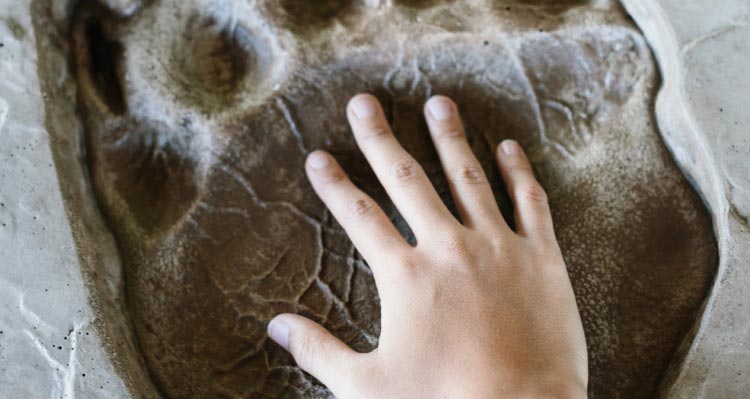 2) Learn Easy-To-Read Fun Facts
With so many topics to learn about, you could easily spend over an hour on the Interpretive Floor. Although the range of information is wide, it's broken down into bite-sized, easy-to-read chunks. The language level is appropriate for kids, yet engaging for adults.
Walk through the various stages of learning, from the first footsteps in the national park, to the history of alpine adventure, to the evolving landscape over thousands of years. Learn who that crazy character Bill Peyto was, discover how Sulphur Mountain was created and find out more about the natural wildlife living just footsteps away.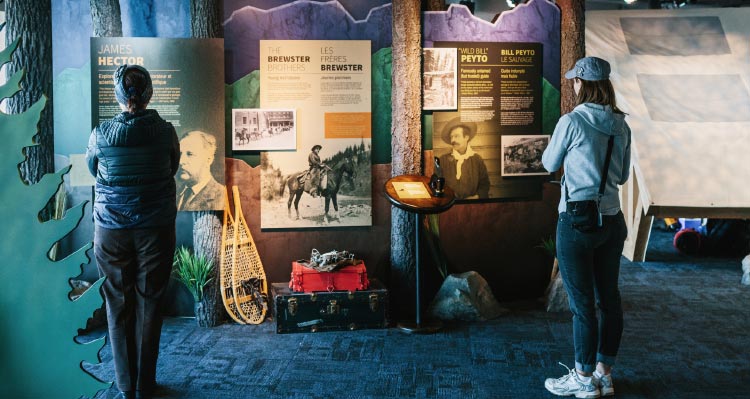 3) Discover Interactive Teaching and Storytelling
With the help of a virtual Parks Canada guide, you can learn how to be a good guest in the national park and how to enjoy it responsibly. One information station will tell you the first skills and tools you need to have your very own outdoor experiences, while another interactive activity will teach you about backcountry navigation.
With all that exploring, you're bound to come across some wildlife for yourself, and this is a great place learn about them first. 3D projection domes will shed some light on larger mammals in the Canadian Rockies, while another interactive station covers movement patterns of local wildlife.

4) Immerse in the "Above Banff" Theatre
You may have flown over the mountains to get here, and you can experience them again in a more intimate way. Sit back and relax in the 48-seat theatre to watch the four-minute film, 'Above Banff', for a unique multi-sensory experience.
A bird's-eye view takes you through a bald eagle's perspective of the breathtaking landscape and the dramatic evolving weather systems that interact with the mountains.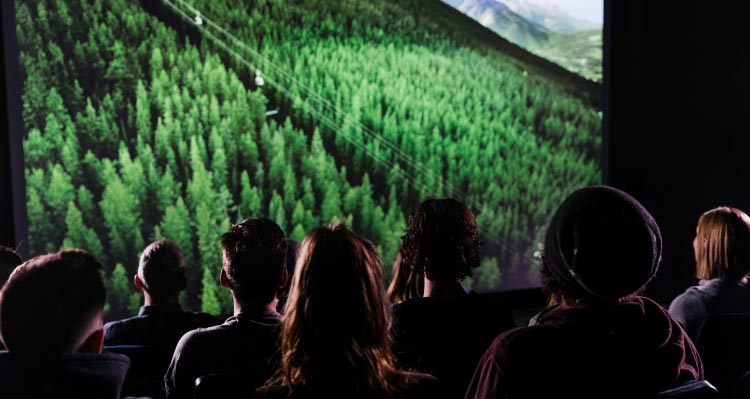 5) Ask About the Family Experience
At the Banff Gondola, families are encouraged to bring their whole crew along for the ride. Most days, kids can visit for free in the first hour of opening. And you'll want to ask about the Family Experience — kids are given an explorer's map to work through at their own pace, with fun "self-stamp stations" to mark every step along the journey.
Once kids learn the 'nuts and bolts' of Banff National Park, they can blow off some steam outside. Test their new national park knowledge throughout the rest of the trip, as you create your own experiences in the natural landscapes.