For Tristan Maclaggan, it's the small things that make a difference. And, given that he's part of a team responsible for managing waste at the top of a mountain in a national park, the challenge is anything but small.
All garbage—just like all people—must move down from the summit of Sulphur Mountain by gondola. It's far from simple, logistically. But slowly, this team is making a real difference.
In April 2018, the Banff Gondola's Sky Bistro went straw-free. There was no fanfare or complex study required. For Sky's Food and Beverage Manager Maclaggan, who was involved in implementing plastic-reduction initiatives in places like golf clubs, wineries and hotels around the world before coming to Sky Bistro, it really was 'simple'.
"We just did it. In April, we took them off the list and there's been zero push back," he says. "People are aware of the environment; they're switched on. It's something that just resonates with the public, with our guests."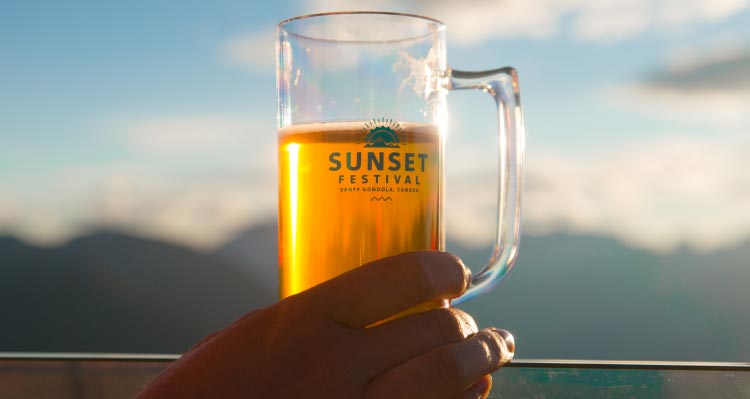 He says although going plastic-free at Sky Bistro has been a challenge, it's been a smooth transition. Straws, after all, aren't necessary and Maclaggan says 95 percent of them aren't even used once provided. In a restaurant that does 500 covers a day, that's a major reduction. And a few remain on hand for guests with disabilities and other special requests. Once Sky Bistro went entirely straw-free, the Gondola's other restaurant outlets, Northern Lights and Caste Mountain Coffee, are now in a similar process.