Lake Minnewanka: More than a Cruise
Nestled deep in the heart of Banff National Park, Lake Minnewanka is a truly magical place with thousands of years of history and huge cultural significance.
People have been cruising Lake Minnewanka for more than 100 years and we are proud to be the current stewards of the lake and its boating tradition today. While our goal has always been to share its beauty and wonder with others, we realized our previous cruise wasn't quite doing the area justice. So, we went on a journey to reinvent our Lake Minnewanka Cruise experience.
Through guest feedback and consultation, we've evolved the experience so that we can connect more with our guests and have created an unforgettable moment on a trip to the Canadian Rockies.
Refreshing the Experience
We reduced the capacity on the boats and slowed down the pace of the overall experience, allowing guests more time to soak up their surroundings and really connect with the area. We've also moved away from facts to focus more on storytelling and found creative ways to engage with guests by using props and artifacts.
"On the cruises we like to tell a lot of stories about the history here at Lake Minnewanka," says Captain Melissa. "And we've found that the best way to connect with the guests."
Specialty Cruises on Lake Minnewanka
Another key improvement is the introduction of three specialty cruises to complement our existing Classic Cruise. The Explorer Cruise digs deep into the history of the area, it's perfect for the history buff and those interested in the Bow Valley's unique geography.
As the name would imply, the Family Cruise caters to kids through engaging storytelling, games and prizes. It's a great opportunity for parents to just kick back, relax and take in the incredible scenery.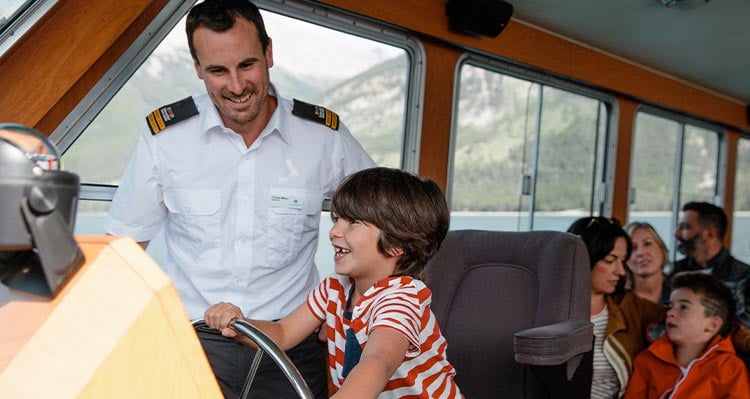 Lastly, the Beer Voyage highlights the Bow Valley's booming beer scene. Guests try four different beers while our guides share insights and stories on the area's unique craft beer industry. This cruise also takes guests further down the lake to the Devil's Gap, a must-see spot where the Prairies meets the Rockies.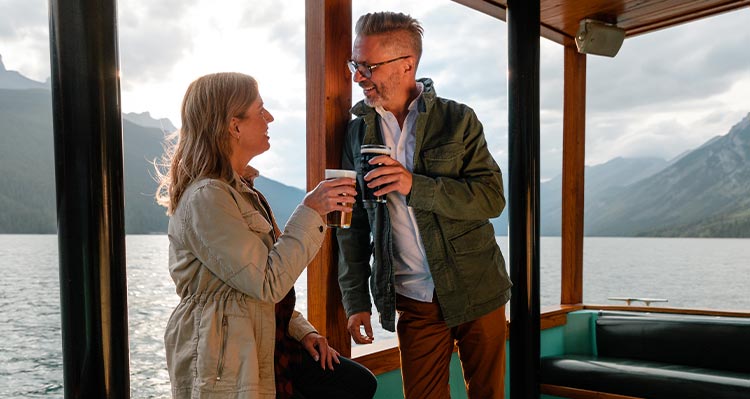 No matter which option you choose, a cruise along Lake Minnewanka is sure to be a magical highlight of your summer.