Life on the Dock
The Lake Minnewanka crew is made up of team members from around the world. This season, Travis' team includes staff from around Canada, Australia, New Zealand, the UK and Japan. The crew lives and breathes the lake life, many of them returning year after year.
"I don't know how to describe the feeling here on the dock," says Travis. "There's something about the lake that is inspiring. In a way it's kind of mysterious—it draws you in and makes it hard to leave."
The magnetic pull of the lake works its magic on guests and team members alike. While many people come to experience a cruise, it's rare that anyone gets off their boat at the end of a trip and leaves the dock right away. Those looking for more time on the water might jump in a rental kayak or a motorboat. Adirondack chairs line the end of the dock and provide a wide-open view down Lake Minnewanka towards Devil's Gap and the surrounding peaks.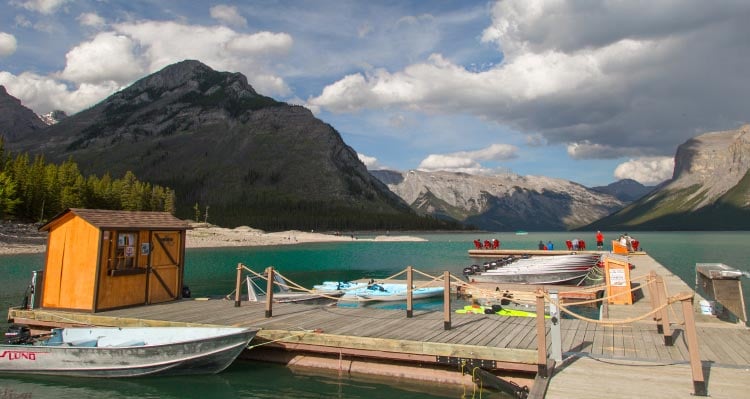 "There's something about Minnewanka," says Travis. "The more time I spend here, the more I feel that we really are on lake time."