Mary Schäffer and Maligne Lake are nearly synonymous in Canadian Rockies history books. At the very least, you'll find the two names within a few phrases of one another.
Visitors to Jasper National Park today are inspired to see this quintessential Rockies lake. It's been in their minds and dreams since their first trip planning web searches, after all. The incentive for Schäffer to set her own eyes on this beautiful natural feature was perhaps not all that different. The journey in getting there, however, was world away.
A woman breaking boundaries
While women exploring the backcountry today is as evident on the trails as it is on our Instagram feeds, it wasn't always this way.
Mary Schäffer, a botanist, explorer, writer and photographer, was one of the first women of her time to explore beyond the comforts of railway car and luxury hotels in the early 1900s. During this period, such exploration done by single women was frowned upon (unless with the accompaniment of a male family member). And that made her achievements all the more unlikely.
However, Schäffer's wealthy background, educated upbringing and years of personal experience in the backcountry afforded her the luxury of freedom to chase increasingly ambitious pursuits.
An insatiable curiousity for the Rockies
Schäffer was born in 1861 in Pennsylvania and married Dr. Charles Schäffer from Philadelphia, with whom she made the first of several trips to the Canadian Rockies. The purpose of these summer trips was mainly in writing and illustrating a book on regional wildflowers. After her husband died in 1903, a 42-year-old Schäffer endeavoured to complete their botanical guidebook in his honour. She is perhaps equally as renowned for her work on this book, as for her 'discovery' of Maligne Lake. Shortly after her husband's death, the beginnings of her more serious backcountry excursions developed.
Throughout her time exploring in the Rockies, Schäffer established relationships with many Nakoda First Nations people. One of these families was Sampson Beaver, his wife Leah and his daughter Frances Louise. It was Sampson who laid the groundwork, in the form of a hand-drawn map, for Schäffer's search for a far northern lake. Described by well-known guide Jimmy Simpson, few white people had been to this lake, though the First Nations' people had for years before them.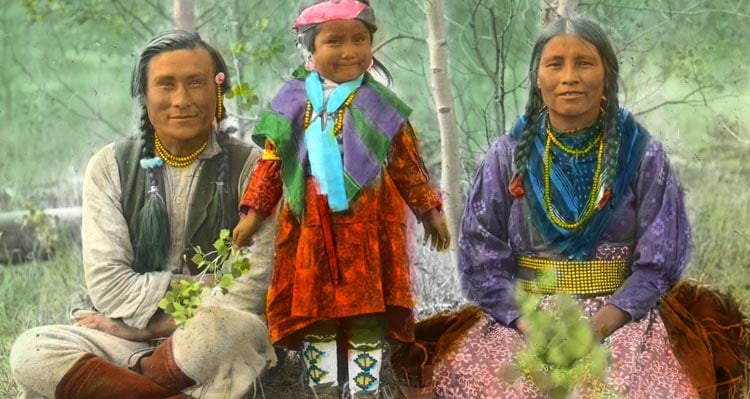 An epic journey with an incredible reward
Now one of the most beautiful scenic drives in the world, Schäffer's route from Field, B.C. to find this elusive lake was no small task. For what would take a four-hour drive today, Schäffer and her travel companions prepared for six months of backcountry travel in 1908. An entire summer of route-finding through thick forests, valleys and mountain passes.
Their journey was not without setbacks, and after debating whether they should turn around, one of their crew made an eight-hour hike to survey from a mountaintop. He returned with news that the lake was nearby.