Touring Banff in Vintage Style
Back in the 1930s, touring the Canadian Rockies was a swanky affair. Tourism was still a novelty. When visitors toured, they were usually well-dressed and received "white glove" service from their drivers and guides.
Each row of seating has its own door allowing guest separation and the driver to really deliver that personalized service. The drivers share lively and fun stories as they lead guests through the beautiful, windy mountain roads around Banff.
That Open Top
With a removable roof (just like the one on Old White), guests can really enjoy the spectacular sights of the mountains that soar way above head. If the weather is not as nice, we can put the glass roof in so that all the sights can still be enjoyed, says Leah Corbiel, Guest Experience Manager for Open Top Touring.
Guests can even stand up and take photos from the open roof at some of the most iconic sights in the Canadian Rockies!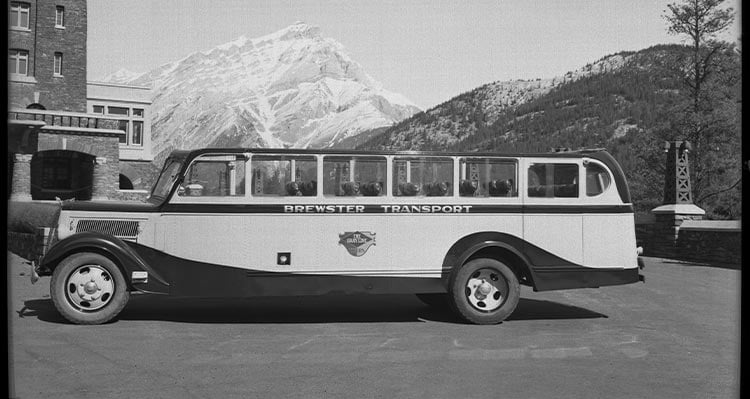 Creating a Buzz
When the prototype was first spotted in Banff late in 2019, many heads turned at the uniquely stylish vehicle. It created quite a buzz in Banff. And now that guests are able to hop on board themselves, the Open Top Touring team is excited to bring an informative and comfortable experience to a ride that's so cool.
Prefix's Eric Foster says the result is a vehicle that's as comfortable and stylish as it is head-turning.
"From the beautifully constructed leather and wood interior, to the vintage lines of the body and front end, the tour bus vehicles are incredible works of art, and something visitors will enjoy as much as the beautiful landscape."
Banff tours have never looked this good!