Perhaps it was coincidental that the Elk + Avenue Hotel, located on prestigious Banff Avenue, took the opportunity in 2020 to introduce an in-room organic waste program. After all, has there ever been a year when more people enjoyed takeout meals?
The COVID-19 pandemic inspired locals to stay close to home and explore their backyard with a getaway at Elk + Avenue. With Safety Promise protocols in place, Elk + Avenue welcomed people looking for a safe and reinvigorating escape.
But pandemic-related restrictions on indoor dining did require guests to think of new ways to enjoy a great meal while visiting and staying at a hotel. The answer was takeout from great restaurants, brought back to their rooms. And the result was a lot more food waste in rooms than before. A waste measurement report showed that 60.4 per cent of the Elk + Avenue's waste was organic, and an opportunity was presented—from uneaten portions to napkins and compostable food packaging, it could all be diverted from the landfill.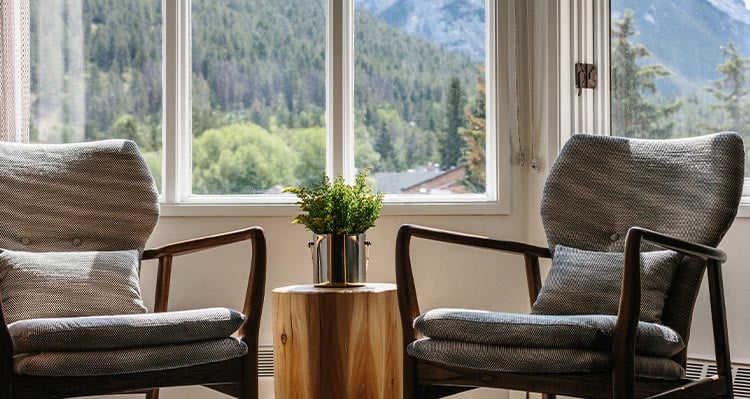 Elk + Avenue's manager Kelly-Ann O'Toole says the COVID-19 pandemic created a totally new landscape in lodging and a new reality for guests wanting to blend a stay in the mountains with some delicious food.
"We saw more and more hotel guests either getting takeout, delivery or bringing their own food and eating quite elaborate meals in their guest rooms," she says. "We saw a dramatic increase when it came to in-room organics as well."
Closing the Loop on Organics
At the hotel's popular Farm & Fire restaurant, which opened in summer 2020, an organic waste program was already in the works independent of pandemic realities. The next step was to follow Farm & Fire meals that were heading into guest rooms to close the loop further and ensure more food waste would be kept from the landfill. So our hotel team equipped each guest room with an organics (or compost) bin, using funds raised by the EcoStay program. Effective visual branding and information made it clear that each guest could do their part to reduce landfill waste.
"A key was to keep the whole thing simple for guests to understand," O'Toole says.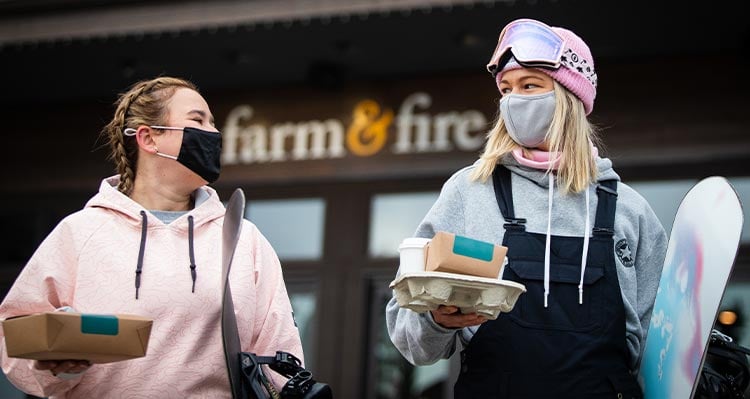 Getting the Right Waste to the Right Place
Housekeeping staff empty and clean the bins just as they do the other waste. Organics head straight to the Town of Banff's organic food waste collection services.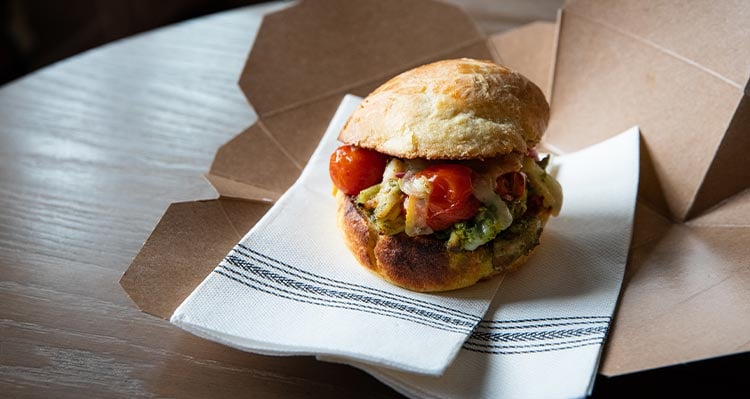 O'Toole says she's looking forward to the next waste audit to measure just how much landfill-destined waste has been successfully diverted to the organics program. The hotel has already halved its garbage bins and seen a nearly equal rebalancing of organics to garbage. Since the launch of the program nearly 30,000 kg of organic waste has been diverted from the landfill. The future is only getting brighter, and the bins are getting lighter.
Learn more about the story behind EcoStay and the program initiatives at ecostay.ca.