Spring has officially arrived in the Canadian Rockies, and Jasper is the perfect place to make the most of the season while the peaks are still snowcapped and the valleys are warming up.
Plus, spring offers an exciting (and quieter) window of time to see some of the area's most famous landmarks in a unique phase. From Jasper's bustling townsite to the Columbia Icefield's remote glacial wonders, there are plenty of memorable things to do in Jasper this spring.
1. Spring riding at Marmot Basin
Located just minutes from the town of Jasper, Marmot Basin ski resort is home to 1,720 acres of skiable terrain across five mountain faces. With pleasant spring temps allowing you to maximize your time on the mountain, you'll know the resort like the back of your mitts in no time.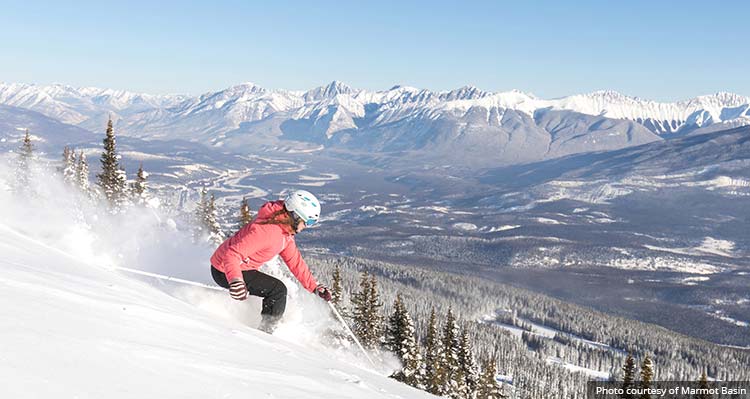 At 1,698 metres, Marmot Basin is home to the highest base elevation in Canada, which means an extra-long ski season that stretches all the way through April. Whether you want to try some tricks in the two terrain parks, rip through a roller run in trees, carve down a corduroy groomer or glide through an alpine bowl, Marmot has something for skiers and snowboarders of all stripes to enjoy.
2. Discover Maligne Canyon
Maligne Canyon Icewalks can still run well into the spring if the weather permits. The 2.3 kilometre walking tour takes you deep into the heart of the canyon to discover frozen falls, frosted limestone and natural ice sculptures. Your experience includes a stop at Maligne Canyon Wilderness Kitchen for a smokehouse lunch, complete with a main course, side and non-alcoholic beverage.
If the guided icewalk has wrapped up for the season, you can still explore the area on your own. Check trail conditions ahead of time and come prepared with the right gear (such as micro spikes, hiking poles and helmets if things are still icy) to enjoy this shoulder-season journey. This popular attraction is a beauty all year-round, but the spring transition from frozen waterfalls to a lively flowing canyon is particularly magical.
3. Delight your dinner senses
It's important to take time to slow down, embrace the moment and indulge in being present. There's no better place to do this than at Terra, where you can experience the true taste of Jasper. Inspired by its surroundings, Terra offers locally farmed and foraged fare on a menu that changes with the seasons. It's the perfect way to complement the spring bloom happening around you.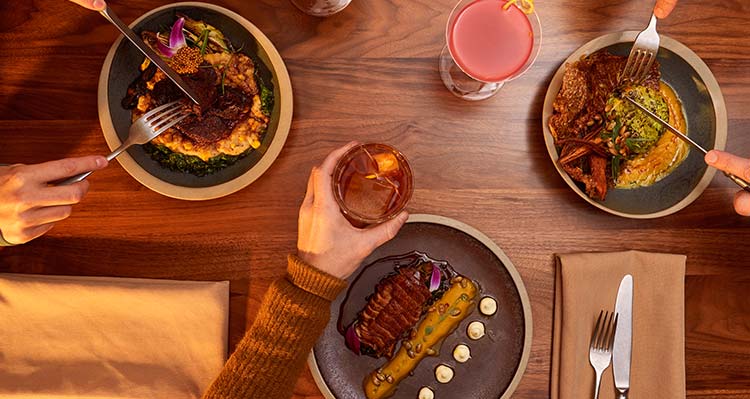 4. Watch wildlife in action
As spring gets underway, wildlife activity starts to pick up throughout the Rockies. And Jasper National Park is home to abundant and unique species of wildlife such as elk, moose, grizzly bears and mountain goats.
Join SunDog's Wildlife Discovery Tour for a greater chance of seeing Jasper's four-legged residents. SunDog's friendly guides have intel on the best spots to see Jasper's iconic creatures in their natural habitat. Plus, they have a wealth of information so you can learn more about these wild animals and the land they call home.
5. Hit the links
Golf enthusiasts won't want to miss the opportunity for a tee time at the Fairmont Jasper Park Lodge Golf Club. The 18-hole course — designed by the legendary Stanley Thompson — is consistently ranked as one of Canada's best, and you'll quickly see why. You'll find features like elevated tee boxes and dramatic bunkering that's all set against rugged mountain vistas. This is sure to be a round worth remembering, on a course unlike any other in the world.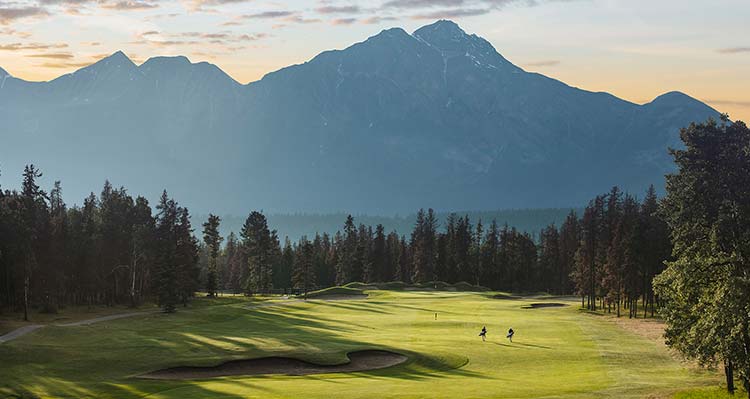 6. Take your pick of hike and bike
There's no shortage of incredible options for hikes in Jasper National Park, with sprawling mountains and lakeside scenery at every turn. And while choice is great, it can also make the decision of where to go a tad overwhelming. If you're looking to narrow it down to one specific area, we recommend heading to Pyramid Lake.
The trails near Pyramid Lake are lush with opportunities for exploration, and they're all open to hiking, biking and even horseback riding. Pick your activity based on the weather and trail conditions. During the spring, fat biking, mountain biking, snowshoeing and hiking are all viable options. Plus, you can conveniently pick up your rentals from nearby Pyramid Lake Lodge.
7. Learn ancient glacial history
This once-in-a-lifetime Columbia Icefield Adventure is not to be missed. Budget a full day to take an incredibly scenic drive along the Icefields Parkway before embarking on the epic glacial experience. Once you've arrived, you'll board a giant Ice Explorer all-terrain vehicle for a journey directly atop the vast Athabasca Glacier. Step out onto the ancient ice that is more than 10,000 years old as you learn about glaciology. When conditions are right, you can even drink straight from the glacier itself.
Afterward, your journey continues on the glass-bottom Columbia Icefield Skywalk for a thrilling stroll beyond the cliff's edge, 918 feet above the ground. Reflect on your experience as you learn about the landscape from the interpretive storytelling panels.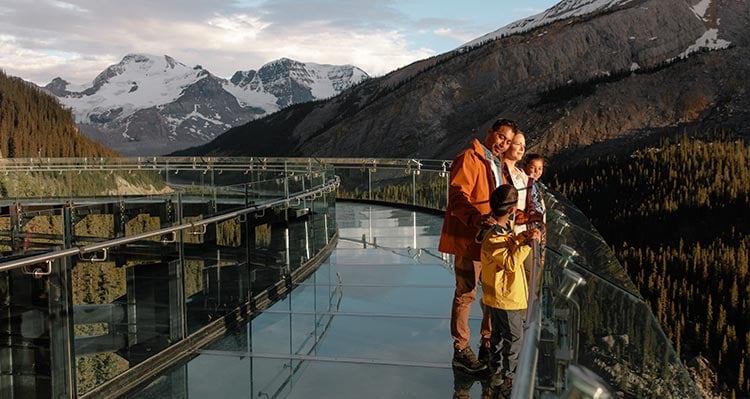 8. Take a ride in the sky
You've never seen Jasper like this before! Soaring high above the clouds to an altitude of 2,263 metres, the Jasper Skytram is the longest and highest guided aerial tramway in Canada. It's a wonderful way to get into the alpine for a spring walk before the snow has fully melted.
The seven-minute journey aboard the tram brings you to a viewpoint overlooking stunning mountain ranges, glacial rivers, vibrant blue lakes and, of course, the quaint mountain town of Jasper. Go for a stroll along the boardwalk or take on a more substantial hike once the snow starts to melt. Any of these nearby alpine trails will do nicely.
All these fun spring activities will fill a weekend or mini getaway as you celebrate one season ending and another beginning. Consider staying at any of these unique local lodging options in Jasper to complete your itinerary.