When you're visiting the Canadian Rockies, every single moment should be celebrated. From morning through evening, this place is spectacular, and as a visitor you'll want to soak it all up. Here are five unforgettable and unique meals in Banff to keep that same energy alive at the table.
Sky-High Gourmet: There's no denying that Sky Bistro has Banff's most astounding view. The setting alone — atop Sulphur Mountain — is enough to keep your attention, but the food seamlessly matches the spectacular surroundings. The Sky Experience pairs the expansive grandeur of the Rocky Mountains with a distinctly Canadian menu that's been winning awards and rave reviews. Plus, it's great value!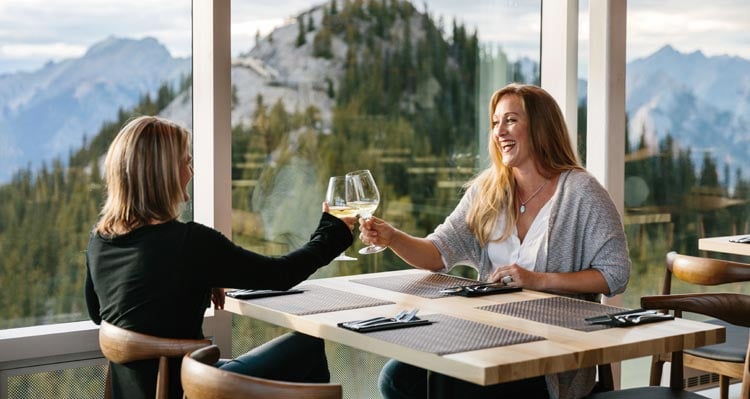 Picnic from Farm & Fire: Grab takeout from Banff Avenue's Farm & Fire, where everything on the menu is farm-fresh, simple and perfect for a picnic. Think woodfired dishes made with local Alberta ingredients, served al fresco on a wooden table by the Bow River. All the trimmings, including cutlery and spectacular scenery, are included.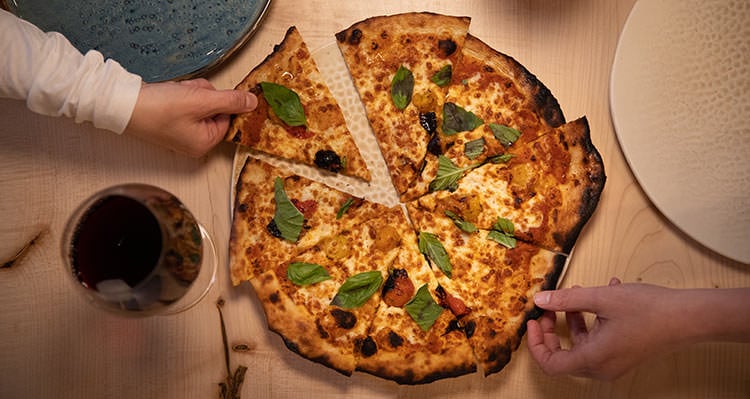 Teahouse at the Tree Line: There are many places to take an afternoon tea, but few in the world can match the setting at the Lake Agnes Teahouse, on a pristine lake shore high above Lake Louise. Since 1905, the Lake Agnes Teahouse has been welcoming summertime hikers and horseback riders with fine loose leaf teas, warm mugs of cocoa and tasty treats. It'll take you an hour or two to get there, all the more to help justify those scones with jam, a giant brownie or the locals' favourite — apple crumble.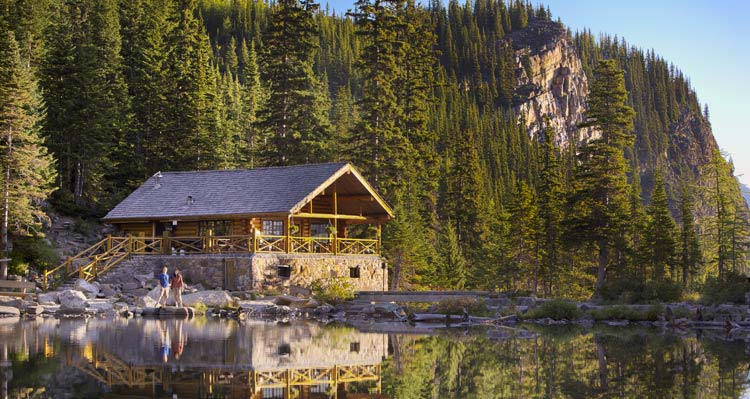 Timeless Flair: Brazen brings Banff's penchant for the bold to its dining room. Inspired by the trailblazers that made our mountain town what it is today, the menu features innovative dishes and twists on Alberta classics. Complete your historic experience with Open Top Touring's Legendary Banff tour. Between Brazen's menu and Open Top's scenic sights and stranger-than-fiction stories, you're sure to discover something new and remarkable on this Banff adventure.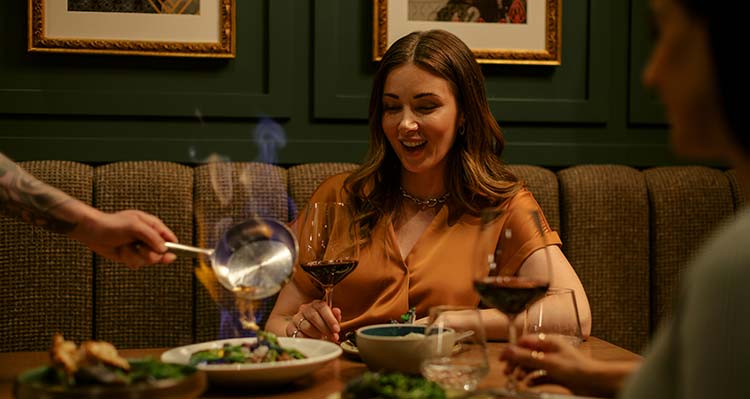 Lunchtime Cookout: Hit the cowboy trail on a horseback ride into the backcountry for a Cowboy Cookout. After riding along the Bow River to 3 Mile Cabin, you'll chow on a classic cowboy meal — we're talking barbecue steaks, baked potatoes, baked beans, Caesar salad, rolls and dessert. That's some fine Rocky Mountain grub!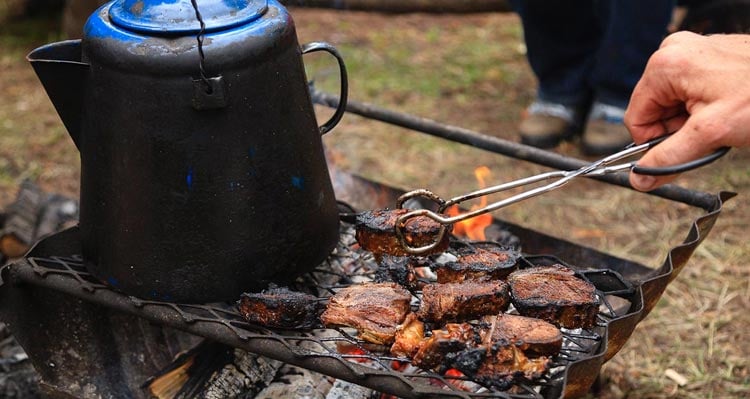 Many of these places are extremely popular during the summer — book ahead of time to make sure you get the best table. And be sure to give yourself plenty of time to soak it all in — it's so much more than a meal, after all. Here's to celebrating each and every moment!