By Dave McKenna, President, Brewster Travel Canada. Banff, AB.
Witnessing the Canadian Rockies for the First Time
I'll never forget the first time I witnessed the breathtaking beauty of the Canadian Rockies. It's a moment that stays with me forever. The jagged ice-capped peaks, the crisp fresh air, the mountain lakes and the array of wildlife come together to create what seems to be a living masterpiece,
Although I have now lived in Banff for more than 25 years, the natural beauty of this area still takes my breath away. As Banff locals, it is our privilege to share this place with the world.
For many years, Brewster has believed that cultural exposure through travel creates a deeper understanding and makes us more empathetic, which in turn, makes the world a better place. I believe that it is in Pursuit's DNA to welcome people from around the world with open arms, whether they are visiting or here to stay. With so many new Canadians arriving to Alberta over the past few years, I knew there was more we could be doing as an organization for those in need.

Welcome to Canada and Welcome to Banff
Accepting, welcoming, and diverse – these are just some of the words that define us as Canadians. We accept and welcome people from all over the world, and embrace the qualities that make us all unique.
Since October, we've been working with the Calgary Catholic Immigration Society to host newcomers to Canada and give them the opportunity to visit Banff National Park and take a sightseeing tour. These new Canadians have arrived from countries like Syria, Afghanistan, Somalia, Congo, Eritrea, Iran, Nigeria, Egypt, Colombia, Guatemala, China and the Ukraine.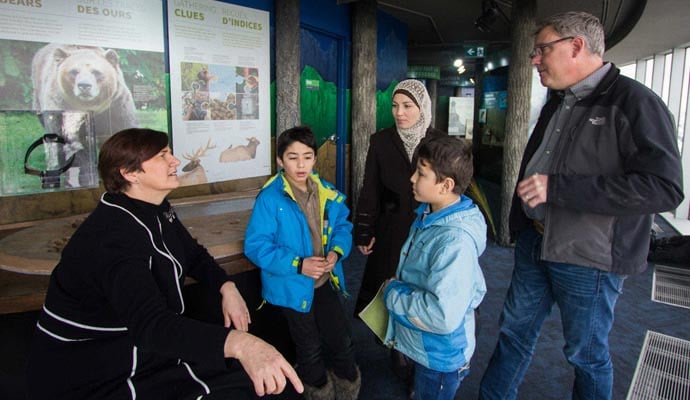 The Goal is Fun
The purpose of the program is to bring newcomers, who otherwise wouldn't get a chance to experience Banff. The idea is to have a fun, relaxing day with their families. It helps new Canadians feel more connected to their new home. It also introduces our new residents to Banff which we know can create a lifelong connection to our National Parks.
Just as importantly, it provides a common ground allowing our guests a chance to socialize with our team, other newcomers and meet other families who are in a similar situation. I'm very proud of the program and the efforts that our team have put forth and I look forward to welcoming even more new Canadians in 2018.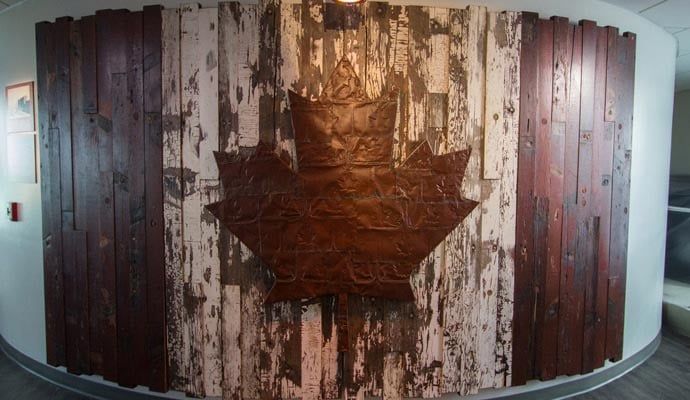 Facts about the New Canadian Program
We're committed to bringing approximately 2,000 Calgary-based new Canadians to experience a day in Banff National Park.
This initiative will require close to 50 bus trips.
Each trip includes visits to the iconic sights, attractions and local people that make Banff one of Canada's most treasured destinations.
Sightseeing stops include Bow Falls, Lake Minnewanka and the Banff Gondola, as well as lunch at the Elk + Avenue Hotel.
We are grateful and honoured to have partnered on this initiative with the Calgary Catholic Immigration Society, PepsiCo, and Gordon Food Service.
View a video about the experience on the Calgary Herald website.
Header title image: Mohammed Hameed, Rasha Al Zaidi and children enjoying the view from the Observation Deck