It's with great privilege that we're able to showcase Banff and Jasper national parks to our local and international guests. Environmental stewardship and championing the community are fundamental aspects of our business.
To support this, we're partnering with locally owned eco-friendly skin and hair care producers to offer spa-quality wellness amenities in our Banff and Jasper hotels. We've also swapped single-use plastics for refillable containers to provide hand and body wash, shampoo, conditioner and lotion for our guests.
Read on to learn more about our three new eco-friendly partners and why the products they produce are gentle for your body and kind to our planet.
Aleppo Savon
Soap making is an art that's been in Abdulfatah Sabouni's family for over a century. The Calgary-based Syrian-refuge and fourth-generation soap maker draws from traditional Aleppo methods to produce high-quality olive oil and laurel oil soaps.
Aleppo Savon's products use only ethically sourced, all-natural ingredients and are 100 per cent additive-, chemical- and cruelty-free. You'll find Sabouni's gentle, non-drying liquid hand and body wash at all our properties throughout the Canadian Rockies.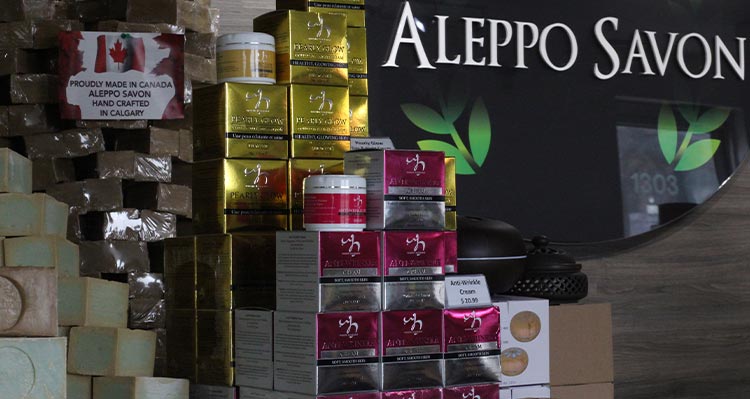 Jade Refillery
The creators behind Jade Refillery are on a mission to reduce single-use plastics. As longtime Jasper residents, owners Beth Leblanc and Nicole Veerman wanted to provide locals and national park visitors with sustainable products for cleaning and personal care.
The package-free storefront offers a host of Canadian-made soaps, detergents and lotions that will keep your skin happy and healthy. Jade Refillery's all-natural, vegan and paraben-free body cream is one of our in-room wellness amenities. The high-quality moisturizer is ultra-hydrating and long-lasting, making it the perfect eco-conscious choice for our mountain guests.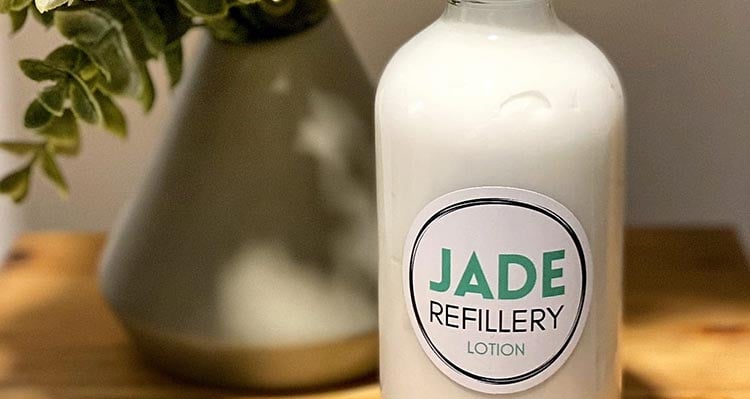 Rocky Mountain Soap Co.
Local Canmore success story Rocky Mountain Soap Co. specializes in quality, handmade, environmentally friendly hair care and skincare products. By partnering with Canadian farmers, growers and wild foragers, the Alberta-based company employs an ingredient-centric approach to formulate its small-batch wellness collection.
Rocky Mountain Soap's shampoos and conditioners are made from plant-based proteins, gentle natural cleansers and conditioning oils to promote healthy, shiny hair. Visit one of our Canadian Rockies properties and benefit from a "great hair day" with every stay.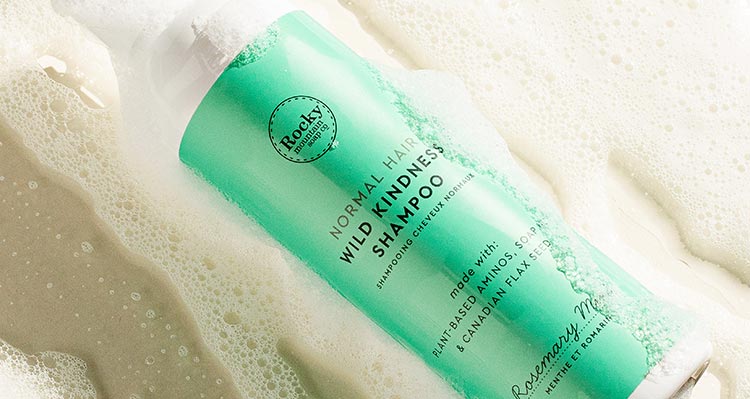 Interested in learning more about our eco-friendly guest wellness amenities? Explore our Canadian Rockies' hotels, cabins and lodges in Banff and Jasper.