It's here! In Banff, we absolutely adore winter. No wonder — with loads of fresh snow and heaps of sunshine, this is one of the best places in the entire world to enjoy the snowy season.
Starting bright and early with frosty mornings straight on through to epic evenings under the stars, we aim to soak up every minute of it in our Alberta winter wonderland.
Here's our picks for quintessential things to do this winter Banff:
1. Ski the Divide: If you're into that sort of thrill-seeking thing, hit Sunshine Village's most epic off-piste area. But maybe your winter bucket-list includes cruising blue runs from the top of Paradise chair at Lake Louise or taking your kids down the bumps off the North American chair at Mt. Norquay. Both ski resorts are well worth the price of lift tickets, too! The key is to set a goal for your visit and celebrate the wins.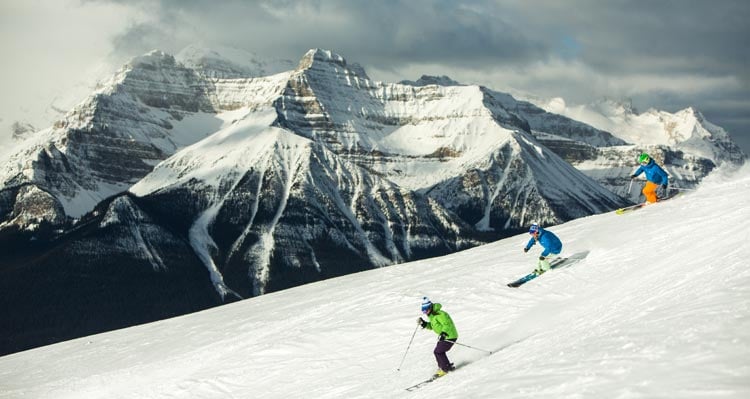 2. Stargazing and Nightrise: There's so much more to Banff in the winter than just skiing or snowboarding. When the sun sets, the Rocky Mountain magic really starts. Cold and dark skies lead to outstanding celestial displays. To soak up the beauty of the night sky, head to the Banff Gondola for evenings of stargazing on Sulphur Mountain's peak.
This winter, the gondola after sunset is even more spectacular thanks to Nightrise. Created by multimedia studio Moment Factory, in partnership with the Stoney Nakoda Nation, the experience atop Sulphur Mountain transforms the summit through dynamic lights, interactive projections, original soundscapes and much more. Prepare to see the night like never before.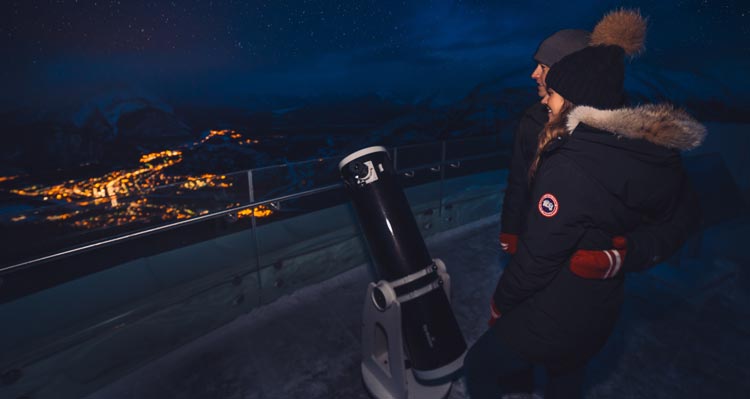 3. Soak: Nothing beats a warm soak under a crisp evening. Plus, it helps wash away the aches from the slopes and get you prepped for an incredible sleep. If you're staying at the Mount Royal Hotel in the heart of Banff, don't miss the incredible rooftop hot tubs — exclusive to hotel guests!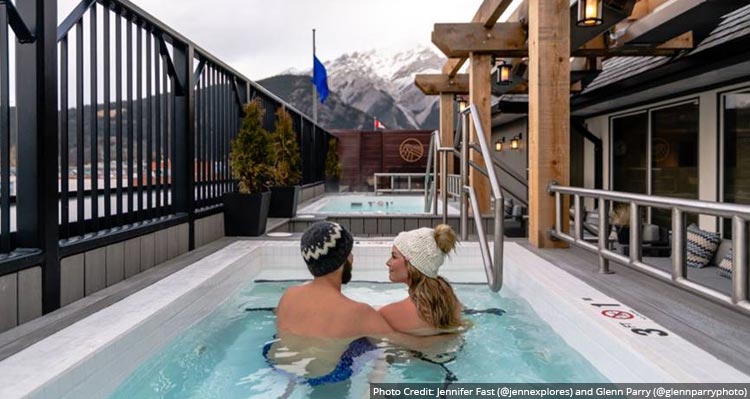 4. Wine and dine: Here in the mountains, skiing and riding is generally followed by eating and drinking. That's what we call 'après.' From locally sourced and market-fresh fare at Banff's finest restaurants (including Sky Bistro) to down-to-Earth dishes with unique twists (like what you'll find on Farm & Fire's wood-fired menu), there are loads of choices. Make each night unique by experiencing something new.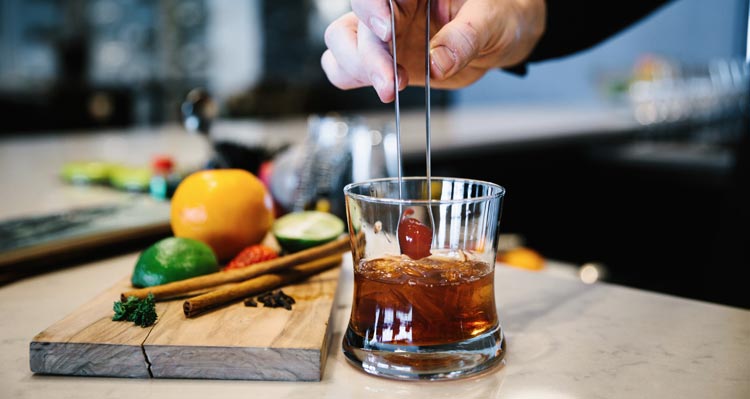 5. Ice Skating: Gliding across a frozen pond on a crisp winter afternoon is another must-do in Banff. Whether you're jumping Salchows or just learning, there's no pressure out here to do anything but enjoy yourself.
In the Town of Banff, hit the ice at the outdoor rink at Fairmont Banff Springs Hotel or take a few laps either indoor or outdoor at The Fenlands Banff Recreation Centre. Keep an eye open for fresh ice — new rinks appear and relocate often.
For a truly unique outdoor skate, head to Lake Louise, Two Jack Lake or Vermilion Lakes. You can also glide atop Lake Minnewanka if you're visiting later in the season.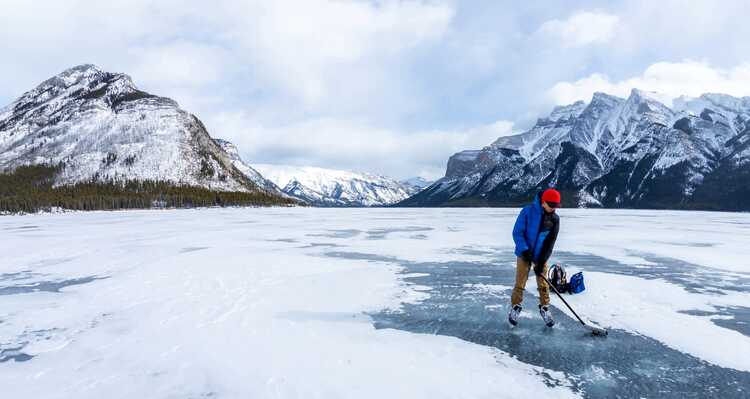 6. Cross-country skiing: It's easier than you think! Combining great exercise with a sense of exploration, this is the place to give cross-country skiing a try.
Beginners can start with a short hour-long outing with an instructor. Track-set trails around Spray River trail system are approachable and a great place to start. More experienced skiers have a lot of amazing trails to choose from here in Banff, where cross-country (or 'Nordic') skiing is very popular. The Cascade Valley Trail makes for a lovely, rolling day out. See you on the trails!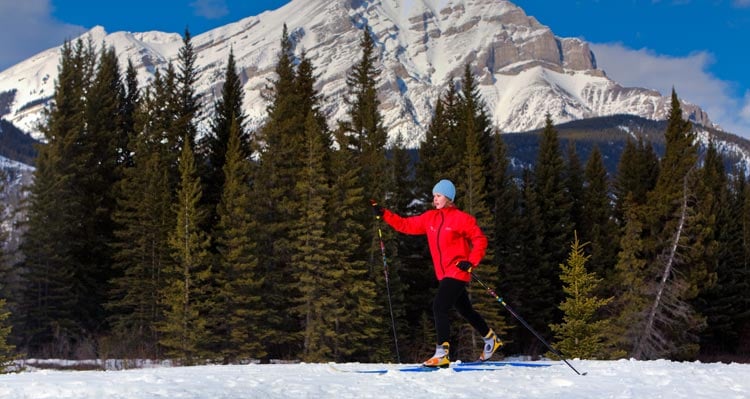 Package all of this up with one of our deals and make your dream winter getaway a reality!