Feeling the need to get away from it all? If you're looking to refresh, reset, refocus and get inspired, and dreaming of fresh mountain air and room to roam free, you're probably yearning for a trip to the Canadian Rockies. And you're not alone!
With all this amazing scenery, Banff and Jasper are very popular places, especially during July and August when millions of people visit every year. If you're hoping to beat the crowds, it'll help to plan ahead.
Here, we offer some tips on where and how to find solitude in Banff and Jasper.
1. Leave your car behind. It can be a let-down to come so far and be denied access to pristine alpine lakes because you can't find a parking spot! Take advantage of Parks Canada's shuttles or the ROAM bus service and you'll eliminate that let-down altogether. Better yet, ride a bike!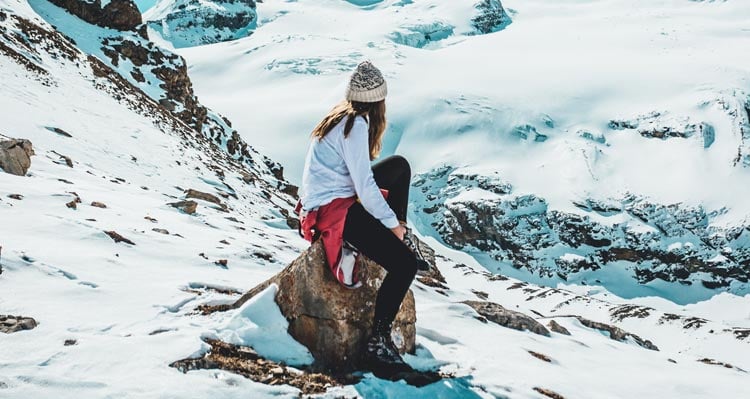 2. Get up early. Many travellers see vacation as a time to hit the snooze button. Beat them to the beauty by arriving at the most popular sites (like Lake Louise or the Columbia Icefield) early in the morning. The driving and parking will be easier, and you'll have plenty of space in your camera lens to capture that golden glow of dawn. It'll be a much more intimate experience. As a guest at the Glacier View Lodge, you'll have exclusive access to the Columbia Icefield Skywalk first thing in the morning—you'll have that massive view all to yourselves!
3. Find the lesser-known trails. With glaciers, a world-famous alpine lake and a historic chalet as your destination, the Plain of the Six Glaciers is one of Banff's premiere hikes for a reason. But it's also one of the most popular hikes in the country! Instead, take the path less travelled and try the Fairview Lookout trail. Further up the Icefields Parkway, try Helen Lake and Bow Glacier Falls hikes.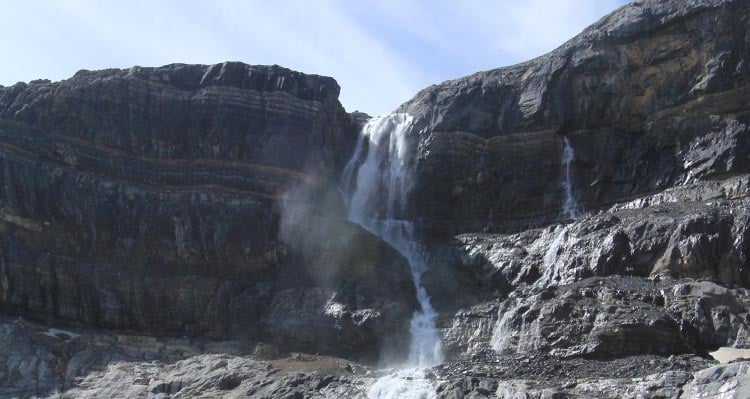 4. Soak up sunset and sunrise. In the middle of summer (mid-June to August), the sun doesn't set until after 10 p.m. So, while others are having dinner and calling it a day, you can have wide open Rocky Mountain space to yourself well into the evening. Plan your day accordingly, perhaps making lunch your main meal of the day and taking a picnic for dinner. Dusk is also a prime time for wildlife spotting here as well, so have your camera at the ready!
5. Go for a paddle. Pushing away from the shore is the first step towards mid-lake solitude. Emerald Lake in Yoho National Park is a real stunner. The parking lot can be a bit hectic in summer. So head straight to the boathouse and hop into a canoe. Paddle for 10 minutes and you'll drifting in the middle of an amphiteatre of alpine beauty. Other great spots for peaceful canoeing include the Vermillion Lakes and Herbert Lake.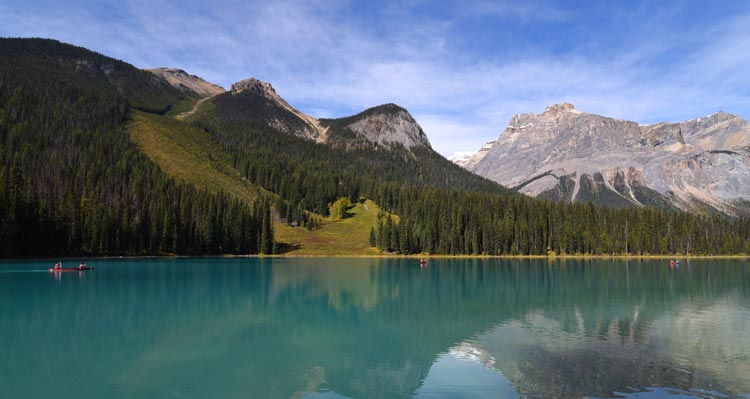 6. Come in the off-season. Places that are busy in summer can seem pretty secluded in May and late September. The weather can be great. Plus, prices are often better then.
7. Stay the night far, far away. There are only a few places in the Canadian Rockies that offer true solitude in lodging. Most are backcountry lodges that require you to hike or horseback ride into. The stunning Glacier View Lodge at the Columbia Icefield allows you to explore one of the area's biggest draws in a very intimate way. By the early evening, it's just you and a few other lodge guests. That means time and space to contemplate, observe and feel the power of the landscape in an unobstructed and truly personal way. You'll experience private tours, great meals and a very good sleep.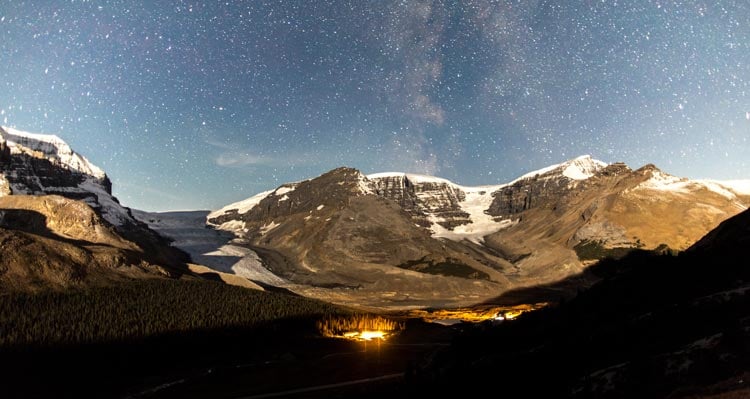 With a bit of planning and some insider tips, it's easy to step away from the beaten path in the Canadian Rockies, allowing you to connect with this majestic place and leave feeling refreshed and inspired.