A destination as iconic as the Canadian Rockies draws visitors from all over the world, some of whom make the decision to turn their vacation destination into their home, and begin growing roots in the local mountain valleys. The communities of Banff, Lake Louise, and Jasper are home to nearly 13,000 individuals with diverse interests, needs, and values.
At Pursuit, the workforce reflects this diversity. With 1,000 employees spanning from Jasper in the north to Banff and Canmore in the south, it's a group with myriad goals, lifestyles and backgrounds.
This parallel is what drew Dave McKenna, President of Pursuit's Banff Jasper Collection, to develop a partnership with the Banff Canmore Community Foundation (BCCF) and their Community Champions Program.
"The BCCF represent us well as a diverse workforce because they are able to distribute across a much wider area of interest and expertise," he says.
"Instead of picking a specific charity to donate to, our funds go into a bigger pot and are spread out to several initiatives, so we are in some way able to contribute to all areas of the community, which we hope every one of our employees can connect with."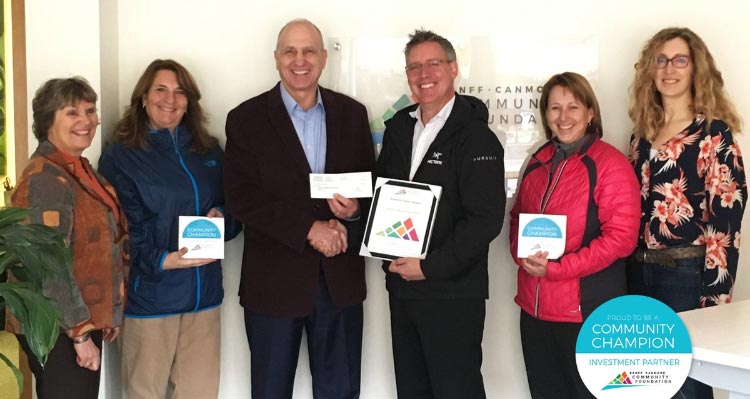 Reaching all corners of community
The BCCF is part of Canada's national network of 191 community foundations which invest in making communities a better place to live, work, and play by granting funds to a variety of organizations and initiatives. Between 2004 and 2016, the BCCF invested more than $920,000 into communities spanning Lake Louise to Exshaw.
In 2015, the BCCF began the Community Champions Program as a channel for local businesses to invest funds into the Bow Valley communities.
While seven businesses signed up for the pilot program, today 22 businesses are on board. One of the original seven champions was Brewster Travel Canada (now Pursuit), who pledged a guaranteed annual contribution of up to $10,000 for three years.
"For Pursuit to be one of the very first community champions spoke volumes about their relationship with us and their commitment to community," says Jenn Hoffman with the BCCF.
"They really helped bring along the rest of the businesses that are now involved in this program, so we really appreciate their willingness to be involved when it was a pilot program."
The funds from the Community Champions program support seven community building goals of the BCCF: Arts and Culture, Education, Environment, Living Wage Economy, Social Well Being, Truth and Reconciliation, and Outdoors, Sports and Recreation. From community greenhouse projects to Nakoda Cultural Awareness training, BCCF has supported over 50 individuals and organizations across the Bow Valley in 2017 and 2018.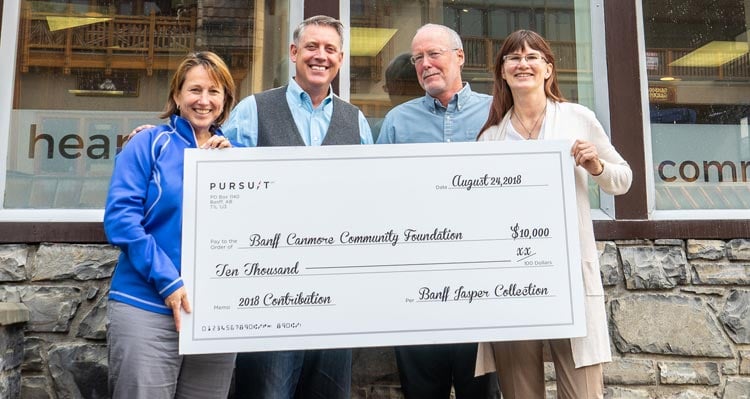 R
aising funds and raising spirits
Through conversations, collaboration and research, the BCCF determines where the funds will be invested for optimal impact. The Community Champions themselves, however, determine how to raise these funds.
"What strikes me as exciting is the diversity of how Pursuit has supported us," says Hoffman. "They've shown a lot of creativity and innovation. I like that it has spirit."
From garage sales to pancake breakfasts to donating a toonie to wear jeans to work on Fridays, Pursuit has implemented several efforts to support the BCCF. The most successful of these efforts fittingly being Locals' Appreciation Day - in 2017, money raised from these events comprised 16 percent of total annual donations, with proceeds going towards BCCF, Jasper Food Bank and Jasper Victim Services.
"We didn't want to just write a cheque," says Dave McKenna. "We wanted it to be really grassroots, coming from the hands and hearts of our employees."