Pursuit Pass Jasper
Just heading to Jasper this season? No problem — there's a Pursuit Pass for that. Visitors should buy this pass to enjoy savings at some of Jasper National Park's most iconic attractions.
Visit anytime: Columbia Icefield Skywalk, Columbia Icefield Adventure, Maligne Lake Cruise
Pursuit Pass Banff Gondola +
Visiting for a limited time? The Pursuit Pass Banff Gondola + offers you a flexible option by combining two attractions. Visit Banff's top-rated attraction — the Banff Gondola — and one other attraction of your choosing for a lower cost than regular entry tickets. Even if you're only here for a few days, you can still take advantage of savings when you buy a Pursuit Pass.
Visit anytime: Banff Gondola
Select one: Lake Minnewanka Cruise, Columbia Icefield Adventure (includes Skywalk), Golden Skybridge, Open Top Touring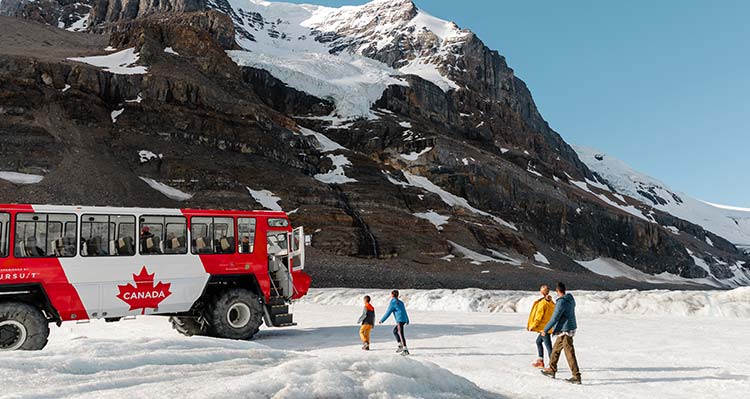 The Attractions
Lake Minnewanka Cruise
Set sail on Banff's Lake Minnewanka with an experienced guide and learn about the history of the area, including geology, wildlife and other fascinating stories. Feel the fresh mountain air and prepare to get inspired!
Banff Gondola
Hop in the gondola and head up Sulphur Mountain for sweeping views of six mountain vistas. Explore the world-class mountaintop discovery centre and walk the boardwalk to the Cosmic Ray Station.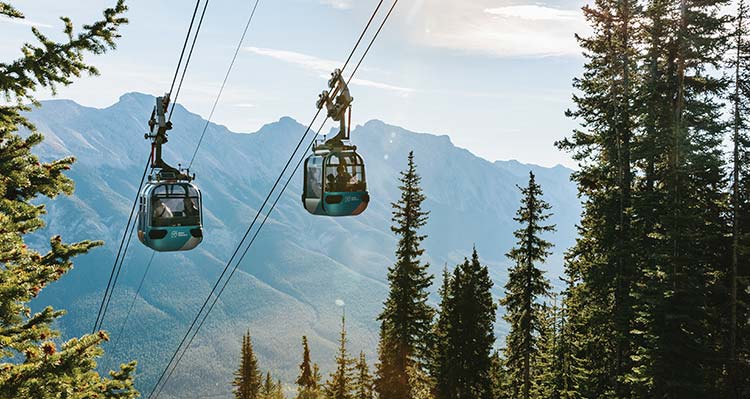 Columbia Icefield Adventure & Columbia Icefield Skywalk
Discover the incredible power of nature as you set foot on the Athabasca Glacier and learn about the geology and preservation efforts of the Columbia Icefield. Then, head to the Skywalk to gaze into the stunning Sunwapta Valley on a suspended glass platform 918 feet from the ground.
Open Top Touring Banff
Climb aboard a custom, vintage-inspired automobile with an open roof and enjoy a Banff sightseeing tour like no other. Pair incredible storytelling with iconic photo opportunities on this timeless Rocky Mountain tour.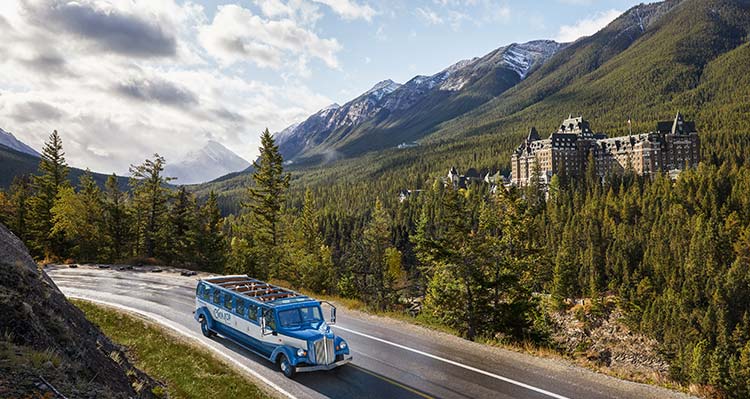 Maligne Lake Cruise
Cruise atop the crystal waters of Jasper's Maligne Lake, hear stories about the surrounding area, spot wildlife and make a stop at the world-famous Spirit Island. This awe-inspiring lake-top adventure offers views and memories that you'll cherish for a lifetime.
Golden Skybridge
Home to Canada's highest suspension bridge, this attraction includes not only expansive views of the Columbia Valley, but also activities for thrill seekers. Upgrade your experience with an Adventure Pass and enjoy the Railrider Mountain Coaster, ziplining, a ropes course and more.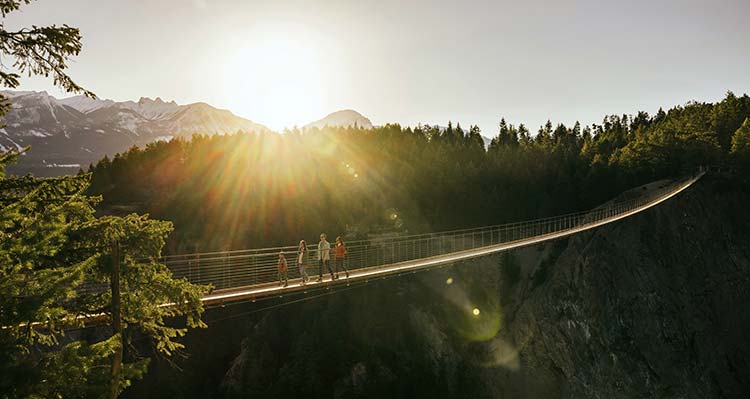 Tips & Tricks
Now that you've picked the perfect pass for you, there are a few things to keep in mind when you're getting ready to visit your next attraction.
Pursuit Passes are valid all season, so you have flexibility to plan multiple Banff and Jasper trips to visit all the included attractions. However, we do recommend planning ahead and booking your tickets early so you can reserve your ideal timeslots.
We recommend guests book experiences located in Banff (Banff Gondola, Lake Minnewanka Cruise, Open Top Touring) a minimum of three hours apart from each other.
For Jasper and Golden experiences (Golden Skybridge, Columbia Icefield Adventure, Maligne Lake Cruise), we suggest booking on dedicated days.
Call our expert travel planners at
1.866.606.6700
to learn more about the Pursuit Pass. Ready to explore? Grab your
Pursuit Pass
and prepare to enjoy your season of savings in the Canadian Rockies!