Mount Royal Hotel: The Story Continues
For centuries, the area that is today known as Banff has drawn people for a feeling of inspiration that's hard to define. There's just something about these mountains, this valley, this place, that moves people in meaningful ways.
First Nations hunted, fished, trapped and gathered medicines in the area that is now Banff National Park. Later, they began trading with Europeans and acting as guides on adventurers into the peaks.
After a crew of workers on a day off from laying tracks for the Canadian Pacific Railway stumbled upon natural hot springs on the slopes of Sulphur Mountain, word spread quickly of the healing power of the waters and the transformative power of these mountains. People came to Banff to rejuvenate and feel inspired.
Today, people come from around the world to hike, to paddle, to explore and to discover themselves here. Banff brings out the best in visitors and locals. It's a place where you can create the life you've longed for.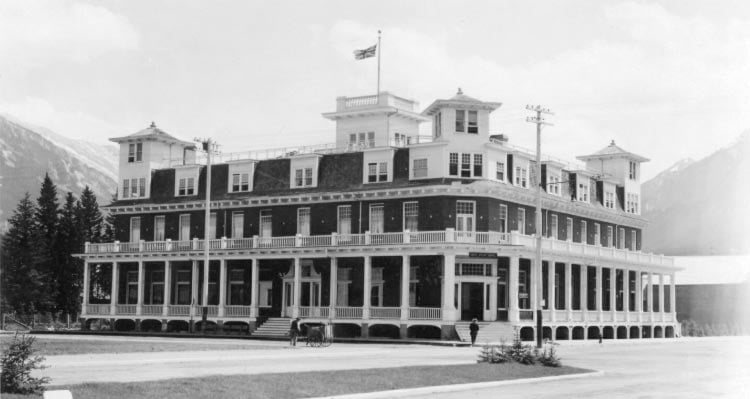 It's about the story
As ingrained as adventure is to the culture of Banff, so too is the telling of tales. Around fireplace hearths and campfires, strolling the trails and sharing a pint, people love to share their stories here. From an annual gathering of the finest mountain storytellers held each fall to a long-standing tradition of learning from the past, Banff is connected to its history and its culture.
That element of story-telling has been a huge inspiration for the re-imagining of the Mount Royal Hotel. In 1907, the Mount Royal Hotel was constructed at the corner of Banff Avenue and Caribou Street. The new hotel celebrates stories and welcomes new ones. Leave your tale on a postcard in our museum. Share your story from the rooftop hot tub. Peruse legends from the past in our library.
You never know what story you'll hear next.