Banff Gondola's innovative stargazing program has won a prestigious award from the Royal Astronomical Society of Canada (RASC).
Last month, the Society presented the Banff Gondola team with the Corporate Outreach Award. Following a major renovation in 2016, the Gondola team engaged with the RASC Calgary Centre in hopes of enhancing their guests' experience with an evening stargazing program. It's a partnership that helps both sides achieve a common goal of public outreach and deepening visitors understanding of the environment.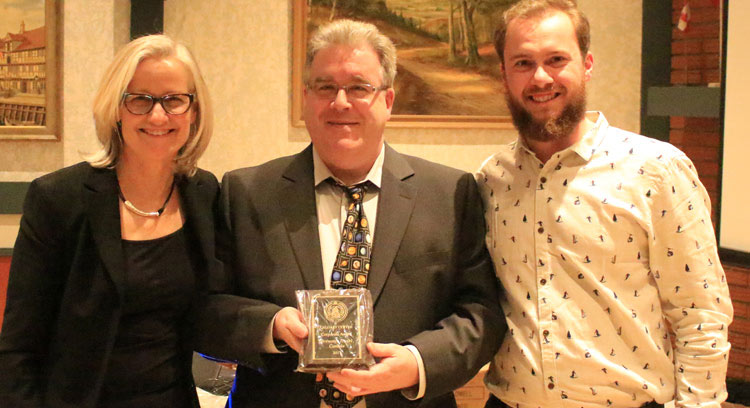 "After realizing success in the 2016-2017 season, the Banff Gondola has fully embraced its weekend stargazing program," said Robyn Foret, Vice President, Royal Astronomical Society of Canada. "With the help of RASC volunteers, their program introduces the night sky and all its wonders to an international audience, leaving them with deeper appreciation of the beauty of the night sky untouched by urban development."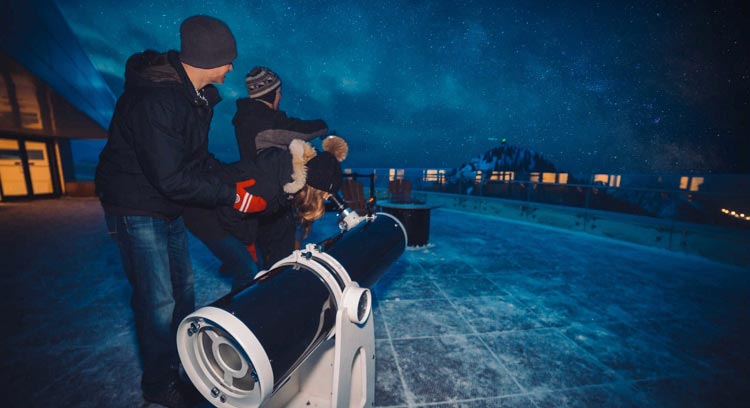 The gondola team, in partnership with astronomers from the RASC, hosts this event every Friday night from 6 PM – 8 PM. The same program is also available on Saturday evenings—minus the astronomers from the RASC. Guests learn about the night sky above, can gaze into the state-of-the-art telescope located on the observation deck, play games, get nighttime photography tips from a pro, enjoy complimentary hot beverages and can warm up by the outdoor fire pits.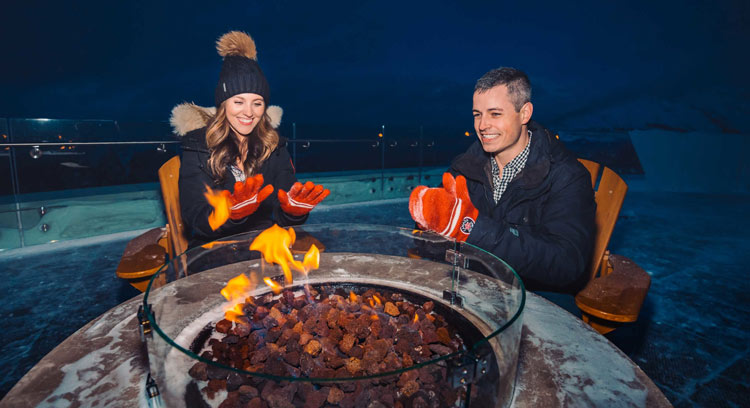 Antoine Chasse, the Guest Experience and Upper Terminal Manager, has seen the stargazing program continually grow since its inception last year and was on hand to accept the award at the RASC's annual event last month in Calgary.
"It was a great pleasure to receive the Corporate Outreach Award from the Calgary Centre of the Royal Astronomical Society of Canada. It is a tribute to how high we set the bar for our interpretive programs," Chasse said. "The Banff Gondola summit is the perfect location to learn and to live an amazing adventure and especially to look at the stars with little to no light pollution."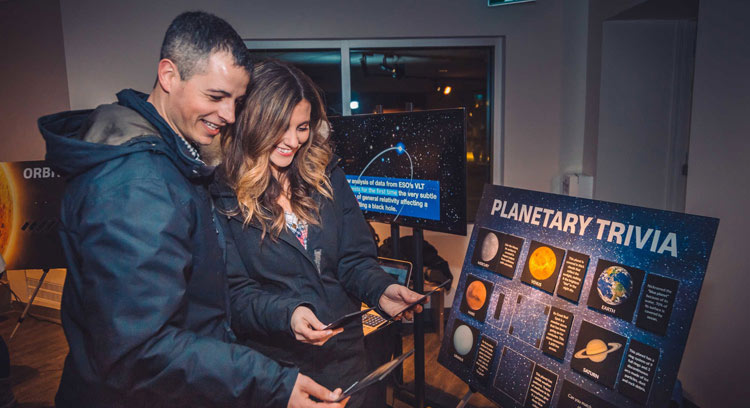 There's no shortage of winter fun in Banff—after all, that's what it's most commonly known for! From skiing, snowshoeing, hiking, sightseeing and exploring (to name a few), it's easy to have an action-packed day filled with adventure and activity. But what about at night? After the sun has set and dinner is complete, many of us want to make the most of our time and don't want to just head back to our hotel rooms – those cozy beds can wait! For those looking to take their night a little higher—look no further than the Banff Gondola's award-winning stargazing program.
To learn more about the Banff Gondola and all of its programs and events, visit www.banffgondola.com.