Golden Skybridge is a one-of-a-kind outdoor experience. Two suspension bridges span across a massive canyon, offering jaw-dropping views and a unique way to experience the thrill of the Rocky and Purcell mountain ranges.
Plus, from ziplines to mountain coasters, there's even more adventure awaiting beyond the bridges. Here's everything you need to know about Golden's must-visit destination.
1. The views are epic
Home to Canada's highest suspension bridge, the views at Golden Skybridge are completely unique. Two bridges cross an expansive canyon with a towering waterfall. The first bridge is 130 metres (426 feet) high and 150 metres (492 feet) long, while bridge two is 80 metres (262 feet) high and 140 metres (459 feet) long. From these bridges, guests are treated to one-of-a-kind vantage points of rushing rivers, pounding water from the falls, craggy peaks and a seemingly endless forest.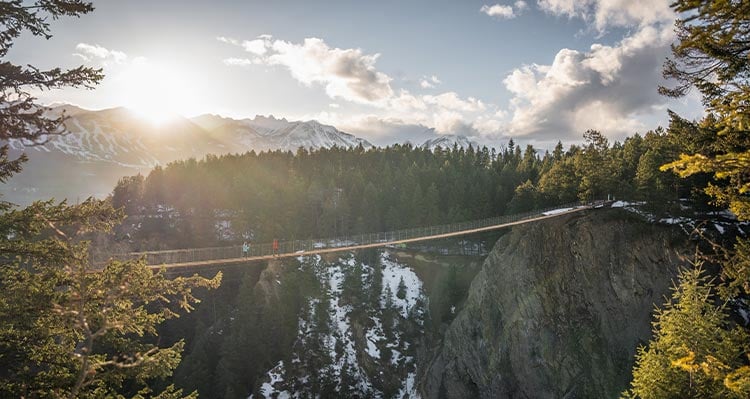 2. The location is ideal
Located just off the Trans-Canada Highway and minutes from Golden townsite, Golden Skybridge is a perfect pit stop if you are travelling between B.C. and Alberta. This attraction is surrounded by six national parks, so there's no shortage of adventure and views in the area. Or, if you're staying in Banff, it's just a 90-minute drive through the mountains.
3. It's perfect for the whole family
There are more than three kilometres of accessible nature trails around both bridges that lead to alpine viewing platforms — perfect for a family photo op with a stunning background. There's also an on-site food truck and kids' park, complete with a mini bridge and treehouse, to keep everyone entertained.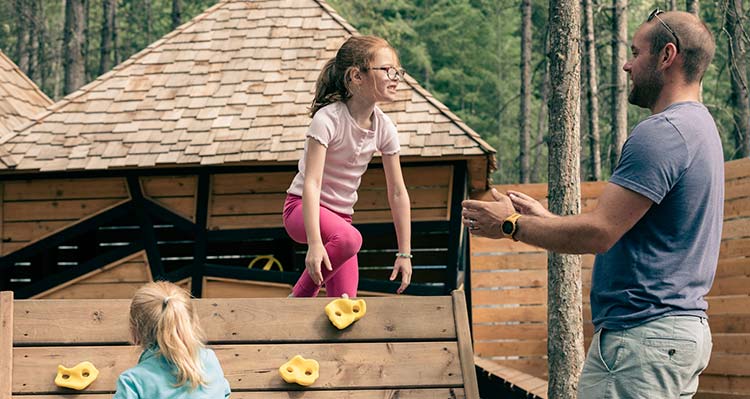 4. There are experiences for the thrill-seekers
Golden Skybridge offers even more heart-pumping activities for those with a true sense of adventure.
High above the canyon is the Sky Zipline — an opportunity to speed through the skies on an adrenaline-inducing ride. In the treetops, you'll find the Canyon Edge Challenge Course, where adventurers can navigate zipline and rope courses of varying difficulty levels. The canyon-side Railrider Mountain Coaster gives guests a chance to glide along Western Canada's longest and fastest rail top course, controlling their own speed as they do so.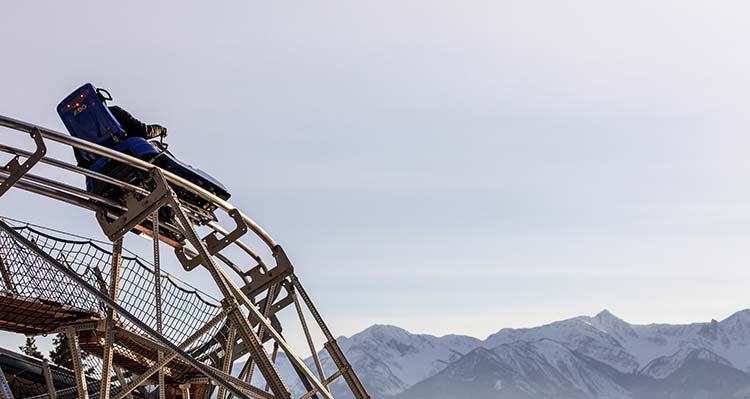 Back in The Village, guests can test their aim in axe throwing lanes or scale a 28-foot rock climbing wall.
You can do it all with an Adventure Pass — your all-access ticket to sky-high fun at Golden Skybridge.
5. There's always more excitement on the horizon
Be sure to check social media to see what's happening during your visit. You'll find night markets, live music and more fun events popping up throughout the season. Suffice it to say, there's never a dull moment at the Golden Skybridge.
Book your tickets online and take your summer vacation to new heights at Golden Skybridge.