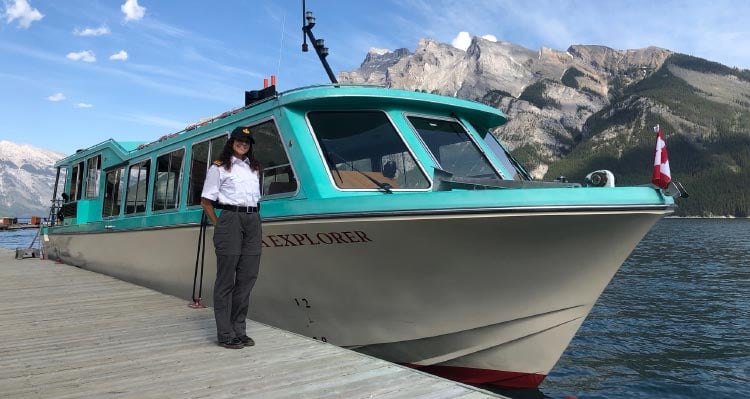 So How do you get there?
Gutsy hikers have made the long trek into the Devil's Gap. There are trails along the Lake Minnewanka shoreline that will eventually get you there, but this is a multi-day adventure, and according to Lake Minnewanka Cruise boat captain Christine Davidson, the views from shore don't compare. The best way to see the Devil's Gap is by boat.
"Besides our boats, only the most committed hardy hikers or people on ATV's can access it," says Christine. "And none but us get that spectacular from-the-water view."
Get special access to the Devil's Gap on the Lake Minnewanka Explorer Cruise, where you can get up close and take it all in from the best vantage point!

Travel in comfort. Get the best views.
Starting June 29, this 1.5-hour cruise will take guests for a peaceful ride across gorgeous Lake Minnewanka. While resting comfortably on board, they'll hear fascinating stories about the Indigenous people who once inhabited the land and made it sacred, and about the resort village that was buried beneath the lake in a flood and can still be seen today.
After reaching the far end of the lake, the captain will turn off the boat's engine and pause. In this moment, guests are invited to take in the awesome landscape that is the Devil's Gap.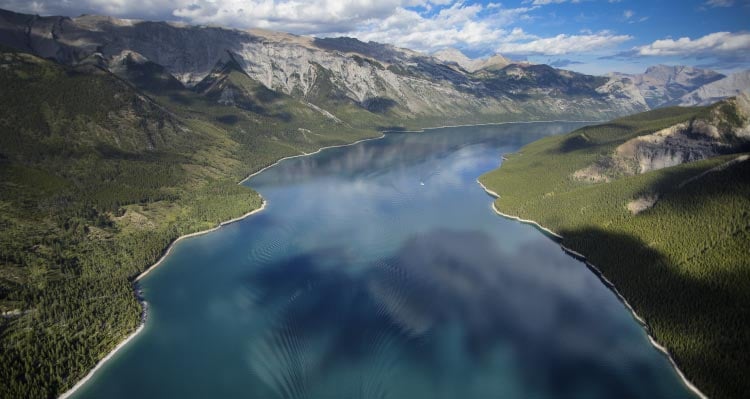 "If you hike, you can't see what we see—it's an exclusive experience," Christine says.
Learning about the history of the area is an added value as well. Cruisers learn that the Nakoda people would have used the Devil's Gap as an entrance into the Rockies, a route they introduced to some of the first European explorers. The Devil's Gap has been a critical corridor for people and wildlife for at least 13,000 years.
"The entire place is infused with the spirit of those ancient peoples," she says. "You can feel it."
Situated close to the popular Ghost River Wilderness area, the Devil's Gap has more recently been used by ice climbers and by mountain bikers who aren't shy about steep climbs up sidehill trails.
Still, the best way to have the full experience of this special part of Banff National Park is as a passenger on the Explorer Cruise. It includes more time on the lake, more chance to see wildlife—plus a complimentary souvenir photo and VIP greeting.
See you at the lake this summer!