See Banff's sights in a whole new light with Open Top Touring. Stepping into the open air, the 1930s vintage-inspired coach transports you to an entirely different era, complete with in-character guides wearing period costumes.
Throughout the 90-minute tour, you'll learn about fascinating area history, local Indigenous culture and the great adventure seekers whose lasting imprint shaped the town of Banff. Breathe in the fresh mountain air while gazing at the epic natural attractions surrounding.
So, what can you expect on an Open Top Touring guided scenic drive? Read on to learn more about each of the four signature stops.
Bow River
Coast alongside the Bow River and soak up the picturesque water views. You'll pass by a collection of historic log cabins belonging to the Whyte Museum of the Canadian Rockies. Listen to thrilling stories about the cabins' namesakes and their impressive impact on Banff National Park. The Banff Canoe Club is another highlight found in this section of the tour. Paddling the Bow River and Vermillion Lakes is a favourite local pastime that connects people with the land's beauty, and rentals are available from the Banff Canoe Docks.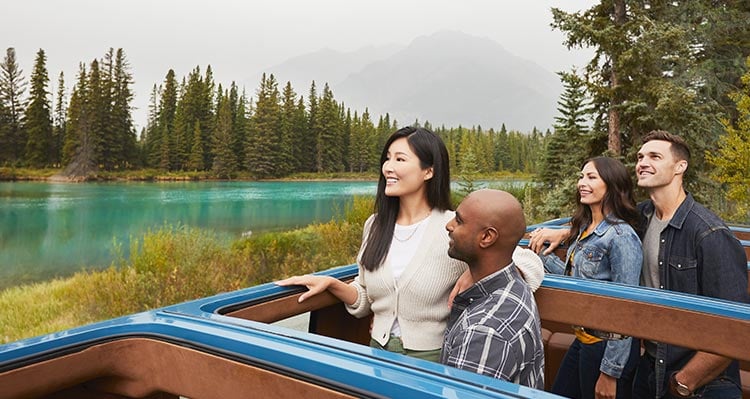 Surprise Corner
This aptly named scenic attraction boasts a breathtaking view of the iconic Fairmont Banff Springs Hotel. With Sulphur Mountain standing sentinel in the backdrop, you're granted a stunning vantage of "The Castle of the Rockies" perched above the rushing Bow River. It's a show-stopping scene that promises to garner a whole lot of likes on all your social feeds. While here, you'll learn about Banff's most famous hotel—from past to present day.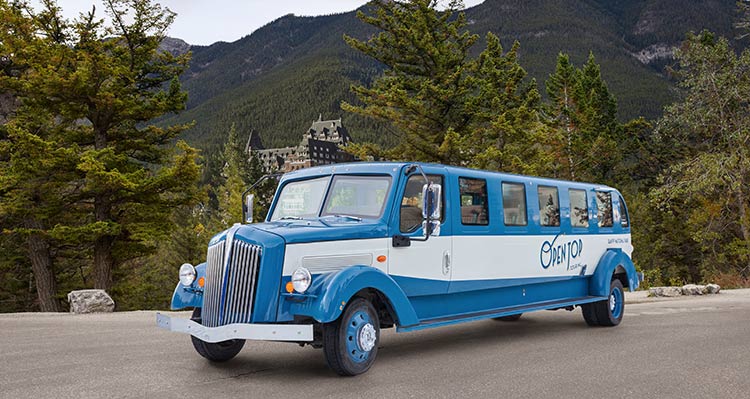 Tunnel Mountain Drive
Sweeping views of the Rocky Mountains, Bow River and valley take centre stage on Tunnel Mountain Drive. While driving the winding road, you'll hear fascinating facts and storied tales about the area's geology and human and natural history. From the comfort of your seat, you'll have a clear view to observe the mountain's distinctive towering rock formations, called hoodoos. Also, keep watch for wildlife, as the road tends to be a top spot for elk, deer and even bear.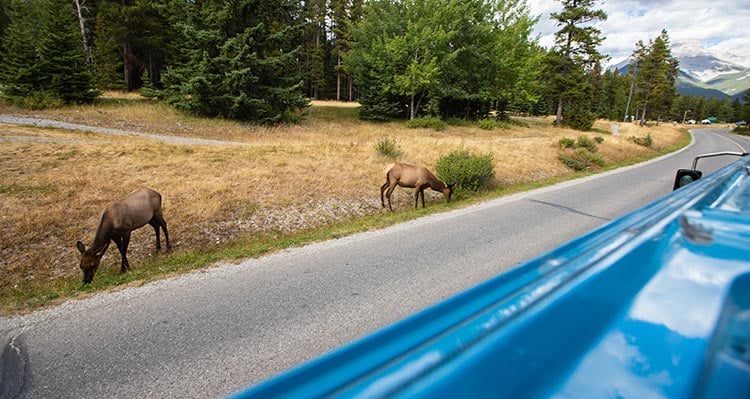 Mt. Norquay Lookout
Displaying one of the most spectacular and accessible panoramas of Bow Valley, the Mt Norquay Lookout is one of the tour's hallmark stops. Expect mesmerizing vistas of Sulphur Mountain, Mount Rundle and the Sundance Range, Vermillion Lakes and downtown Banff. Have your camera ready, as Bighorn Sheep are often sighted from the road.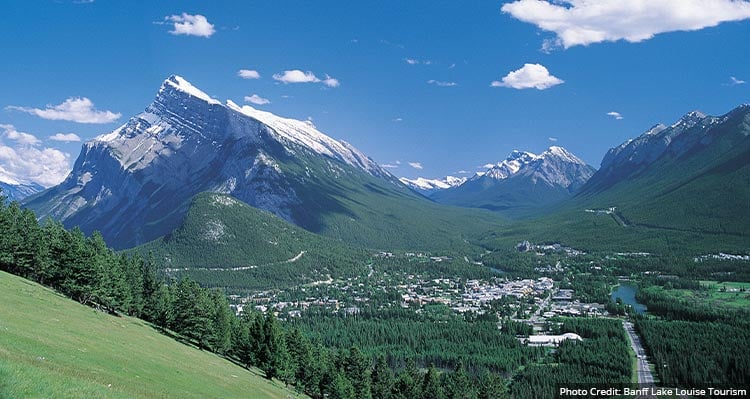 If it's your first time in Banff, Open Top Touring offers the perfect introduction to many impressive and off-the-beaten-path sights. It's also a great way to familiarize yourself with the area and uncover what's happening in town during your stay. The al fresco adventure offers plenty of excitement and thought-provoking legends and lore for returning visitors as well.
Book your Open Top Touring today and start planning your Banff getaway.