Autumn is a special time of year in Jasper. For locals, it's particularly sweet. After all, the crowds have quieted down, the rush of summer has dimmed, the weather is a bit more predictable, and there just seems to be more time to enjoy all the great things about life here.
Locals gather on the trails and in town to reconnect. For visitors, it's a chance to see the true essence of the community. Here are our favourite things about fall in Jasper.
1. Dark Sky Festival: Jasper is the world's largest accessible dark sky preserve and the crisp clear skies in the fall are some of the best times to view its treasures. View meteor showers, the Milky Way and possibly even the Northern Lights if you're lucky. The Dark Sky Festival brings people together in a shared sense of wonder and celebrates all the mysteries and possibilities of the night sky. Enjoy fantastic events and plenty of stargazing opportunities throughout this October festival. Find out more here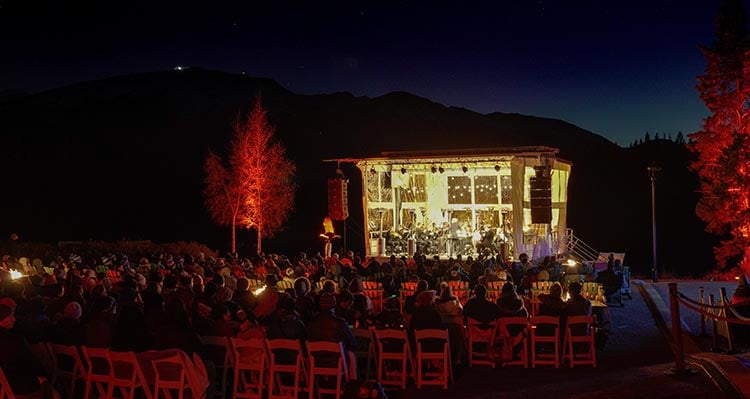 2. Fall hiking: There's something especially invigorating about hiking in the fall in Jasper. Trails are nice and dry. Bugs have gone. The temperature usually sits in that sweet spot between a bit chilly and just warm enough. And if you time it right, you can hit 'larch season', a truly magical experience hiking in the subalpine amidst the golden needles. Take a deep breath and get out there!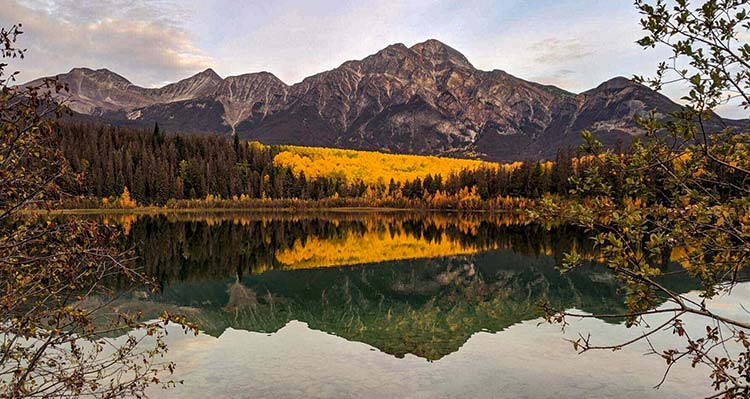 3. Wildlife: It's often easier to spot wildlife in the fall in Jasper than other times of the year. That's because many are busily bulking up as they prepare for winter. At the side of the road or up high in the alpine, they're focused on eating anything they can. Fall is rutting season for elk and sheep—watch for males to be displaying their dominance and showing off their arrogance. Learn more about safe animal viewing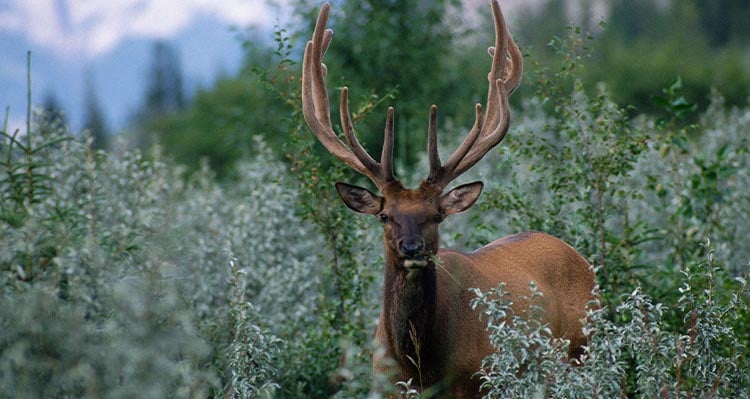 4. Photography: There's been thousands of photos taken of Jasper in summer. But add the softer light and misty mornings of fall and add the usual dusting of fresh snow on the peaks, and you'll understand why professional photographers know that September and October are the best. These are prime months for capturing landscapes that are unique, detailed, full of contrast and gentle warmth.
5. Cozy fires: Who doesn't love cozying up next to a fire after a day in the fresh air? This is what fall in Jasper is all about! At the Maligne Canyon Wilderness Kitchen, there's always a fire going on the patio as well as a roaring one inside during the chillier days. In town, grab a warm drink and a book and nestle in next to the towering lobby fireplace at the Forest Park Hotel.
6. Lingering evenings: The rush of summer dims and autumn evenings are about taking things slowly. At Maligne Canyon Wilderness Kitchen, where the meals are slow-cooked in our smokehouse kitchen and a fire is crackling nearby, there's no rush. And from Aalto at Pyramid Lake Lodge, you have all the time in the world to watch the sun set and turn the landscape into a dusty rose on the namesake peak. With a hearty meal and a nice glass of wine, it's time to slow things down!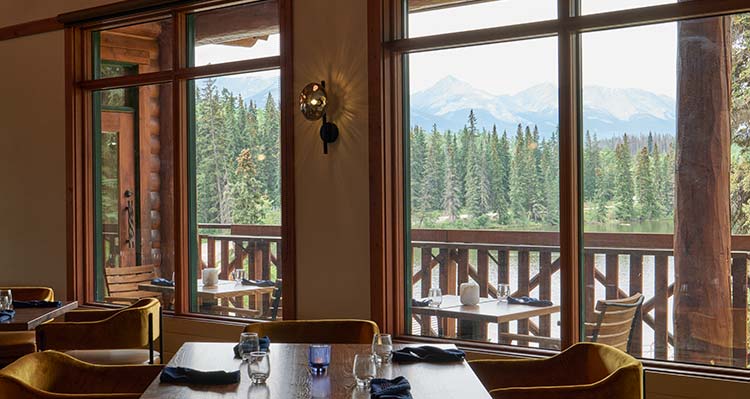 7. Canoeing: One of our favourite activities in Jasper is canoeing. There are so many outstanding lakes to explore in this quintessentially-Canadian vessel. Fall makes for great paddling weather. Dress appropriately and head out early when the winds are usually gentler at places like Maligne Lake, Lake Annette and Pyramid Lake.
So don't let the end-of-summer blues get you down. Fall is almost here and it's going to be full of adventurous days and cozy evenings here in Jasper!