1. What do you love most about tea?
I grew up on farm in rural Alberta and the tradition of tea is a wonderful memory from my childhood. Our home, like most households of that time, had a hutch where we stored our special china sets and crystal glassware. When family and neighbours stopped in for a visit, my mother would always put the kettle on, retrieve our beautiful china cups, and then we'd gather in a room reserved purely for tea and conversation. This simple ceremony was a great pleasure of mine, and it sparked my life-long passion for tea.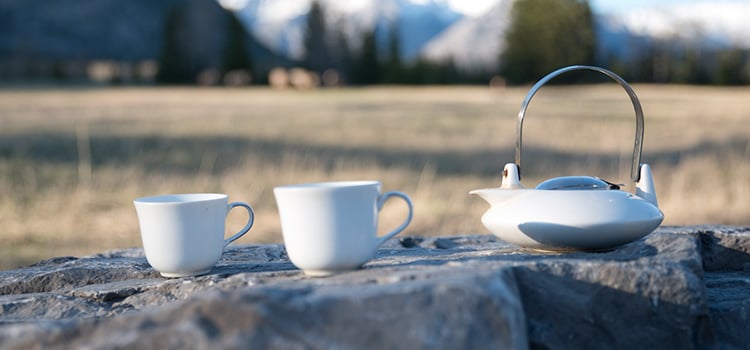 2. Why did you create Natur'el Tea?
Loose leaf tea was a wonderful discovery for me. The ingredients are simple, whole and natural, and the quality is immediately apparent. Loose leaf blends are both fragrant and aesthetically pleasing. Think of beautiful whole dried flowers and aromatic leaves, herbs and spices. More importantly, loose leaf tea produces a much stronger and full bodied flavour than traditional tea bags, which are typically made from broken, poor quality leaves. My vision was to create loose leaf tea blends that use organic ingredients, grown without chemicals and pesticides, and that are harvested properly and stored with care.
3. How do you create new tea blends?
My focus is on creating healthy organic tea blends that please the palate and inspire joy. We currently offer approximately 60 flavours and use more than 100 unique ingredients to create our teas. All of our blends are made by hand. We only use metal bowls, and blend in small batches to ensure the freshness and quality of our ingredients are maintained. This approach also allows us to control and optimize the balance of flavours.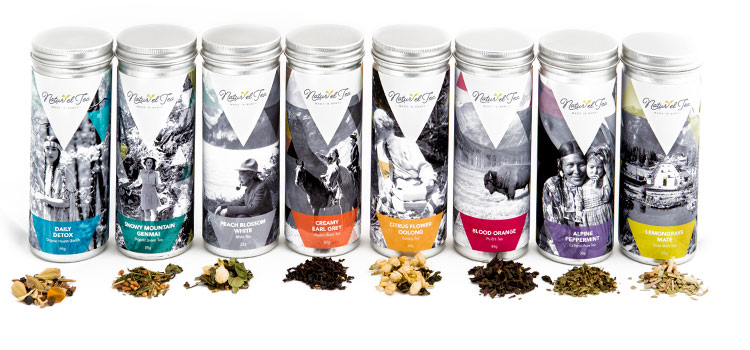 4. Why did you choose to launch Natur'el Tea in Banff?
Banff—and Jasper—hold a very special place in my heart. My family has lived here for four generations, and I was fortunate to have spent much of my childhood exploring a place that for many is a once-in-a-lifetime destination. My family welcomed visitors from around the world and delighted in sharing our favourite hiking trails and natural attractions with them. Tea, of course, was also shared. The ceremony of tea is nothing new to the Canadian Rockies. I'm also thankful that I'm able to contribute to the Banff community by hiring local.
5. Where can you buy Natur'el Tea in the Canadian Rockies?
All of our tea is made locally in Banff, and it's served at many hotels, restaurants and iconic landmarks throughout Banff and Jasper national parks. We've created a signature blend that's exclusive to Lake Minnewanka, and you'll also find a selection of Natur'el Tea at the Columbia Icefield, Maligne Canyon Wilderness Kitchen and Maligne Lake. My favourite hike in Jasper happens to be the Mary Schaffer Loop at Maligne Lake. It's such a special place, named after an incredible woman. And while I would love to have known her, I feel blessed that my teas may be enjoyed by fellow adventurers exploring a trail named in her honour.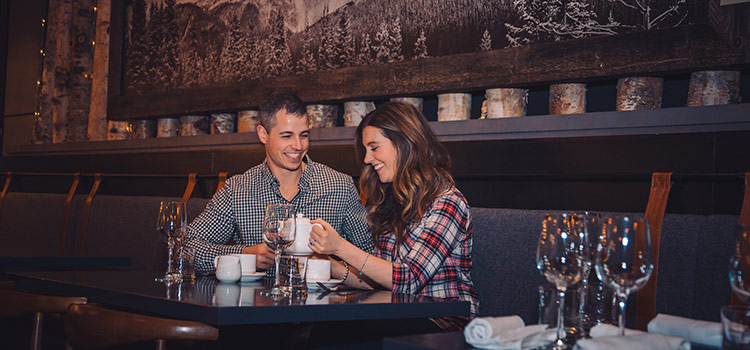 6. What is your favourite flavour of tea?
Tea is like music. What one craves, is greatly influenced on how one feels. Of course other contributing factors, including season and time of day, guide my selection. I often enjoy Orange Pekoe—a black caffeinated tea—in the morning and an anti-oxidant rich green tea—like Jasmine Pearls—throughout the day. After dinner, my preference is a caffeine-free herbal tea, such as a fragrant Wild Blueberry Rooibos or sweet, spicy Immunitea.
7. How long should you brew loose leaf tea?
Natur'el tea is very versatile and can be enjoyed hot or iced. Brew times for hot tea really depend on the variety you're making, as well as personal preference. Herbal tea requires the longest brew time (5–10 minutes), while white, green and oolong tea will take around 3–4 minutes. All of our stainless steel canisters include suggestions for preparation and storage. For iced tea, there are two options. A hot brew (5–10 minutes), poured over ice to immediately cool, or an overnight brew in the fridge (12 hours) using cold fresh water. Once brewed, sweeten to your liking with honey.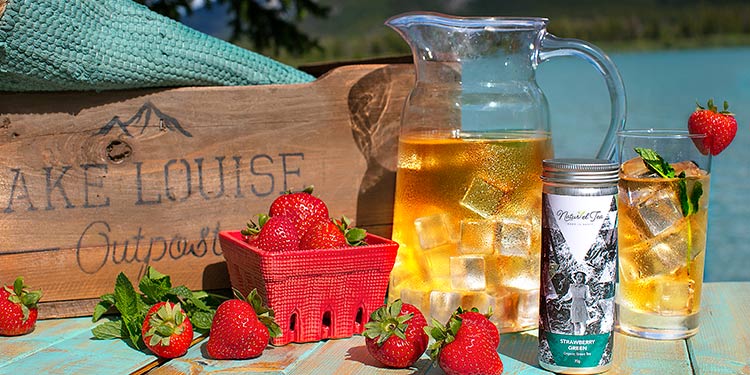 8. Can you share something about Natur'el Tea that brings you joy?
I believe that this quote from The Book of Tea, by Kakuzo Okakura, is a perfect summation of how a simple moment can create immense joy.
"The whole ideal of Teaism is the result of this Zen conception of greatness in the smallest incidents in life".
One of my personal joys is to watch parents share in the ceremony of tea with their children. A child approaches tea selection with such curiosity. It's heartwarming to see a family study and discuss the flavours that the fragrant leaves, herbs, spices and flowers may contribute to each blend. The tradition of tea is also a fabulous way to engage in present conversation with young children, as it's virtually impossible for anyone to run around with a cup of hot tea in hand!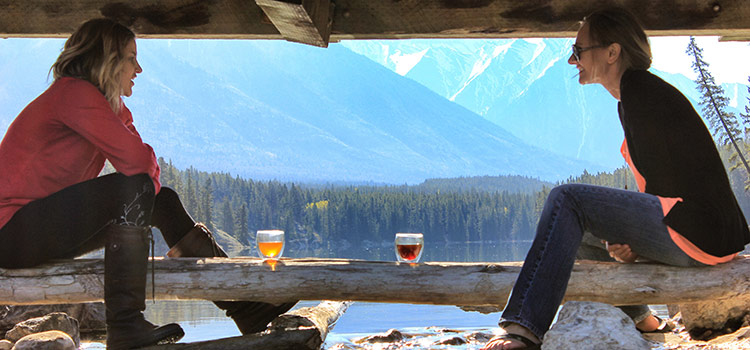 We are proud to work with Jolene and help our visitors from around the world take time for tea during their explorations in Banff and Jasper.