Like you, our team has been adapting to the new realities brought on by the Coronavirus COVID-19 pandemic. Erin Tetley, from our Banff team, has found that her time and experience living in the Rocky Mountains is helping her find purpose, perspective and camaraderie right now.
Mountains of Change
My connection to the mountains, and how I explore them, has changed a lot since I first moved here from Ontario 10 years ago. In those early years, I didn't really take full advantage of the great outdoors. I enjoyed exploring the easier trails. I rarely went off the beaten path because the beauty I was seeking was right in front of me.
Over time, my confidence and comfort level have grown. This has pushed me to try new activities, let my guard down and step outside of my comfort zone.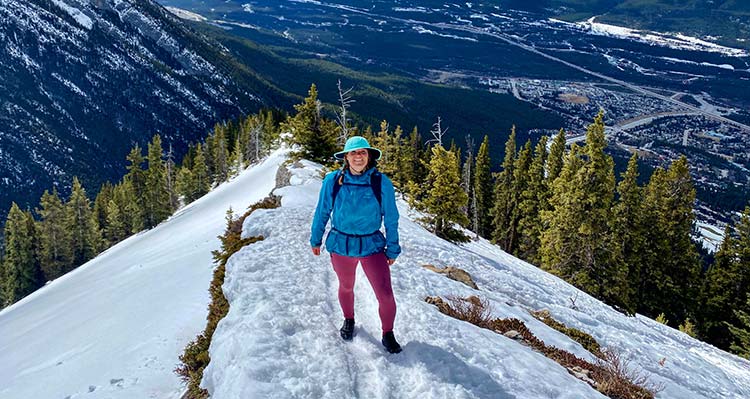 Connecting in the Outdoors
I have since learned that when you're surrounded by the outdoors, barriers between people dissolve. It doesn't matter what activity you're doing, an adventure outdoors becomes a shared goal.
Two years ago, my friend Dustin took me outdoor rock climbing for the first time. It was a traditional multi-pitch climb on Cascade Mountain. Dustin set the gear. I was roped to him and followed him up. I was scared—I had never been so high! But Dustin taught me how to trust my gear and how to not to panic because everything was okay. He taught me how to climb.
Once we made it to the top safely, I was so proud. Working together as a team, we'd experienced this beautiful achievement. I'll never forget that day because it was when I began to experience these mountains in whole other way.
Exploring these mountains with my friends has really taught me that regardless of your abilities, you're out there together. I've learned so much from exploring the mountains with people who have different strengths, knowledge and passions.
A Rock-Solid Foundation
The sense of wonder from my first day here has carried me through and also helped me build my career. I am now Guest Experience Manager for Brewster Sightseeing and Brewster Express.
It's always been more than just a job for me. The joys of my work are grounded in the same joys I find outdoors—camaraderie, friendship and a shared love for this place. I want to ensure visitors see and experience the beauty of this place that I'm so grateful to call home. That's always been apparent to me, but it's essential now that visitation has been restricted and people have been kept from connecting with powerful places.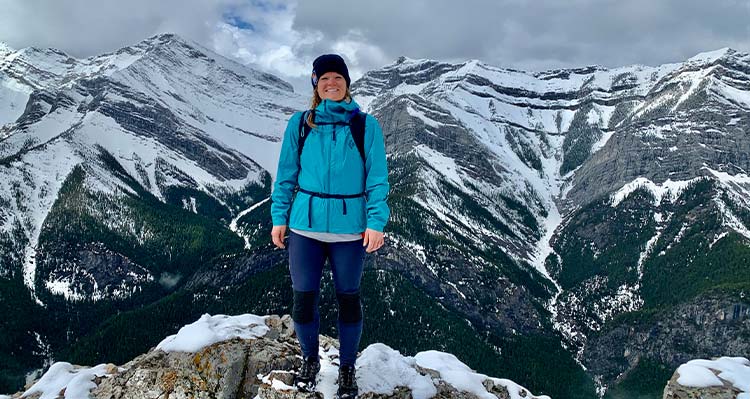 The future is going to look different from what we've ever seen before. We need to move forward in a spirit of togetherness. It's essential that we all move forward on the same page, the way adventures in the mountains teach us.
I believe in the teachings of the mountains. I love to share the experience with visitors and with my team mates. We are all connected by the sense of wonder nature provides. We share these beautiful mountains with anyone who yearns for connection. It truly brings us together. I've always believed in this, and I always will.