Planning a trip to Jasper National Park and only have one day to get the most out of this amazing place? We have you covered. Here are our suggestions if you're keen to get active, go exploring and soak up summer vibes on Jasper's best patios all in one day.
Maligne Canyon
10-to-15-minute (10.7 km) drive from Jasper
Begin the day by driving to Maligne Canyon. Just outside of town, it's the deepest canyon in Jasper National Park.
Canyon Hike
7.4 km round-trip to the Sixth Bridge. Give yourself 3 hours for this hike.
Explore this incredible natural landmark to discover six bridges and multiple viewpoints displaying jaw-dropping views of the dramatic gorge, rushing water and tumbling waterfalls.
For a gentle hike, head over the first two bridges — the second is located at the canyon's highest point, soaring more than 50 metres above the water. Feeling more adventurous? The third bridge displays the best vantage of a waterfall and is an ideal spot for photos. To extend the hike, continue to the sixth bridge for an exhilarating trek and beautiful mountain scenery.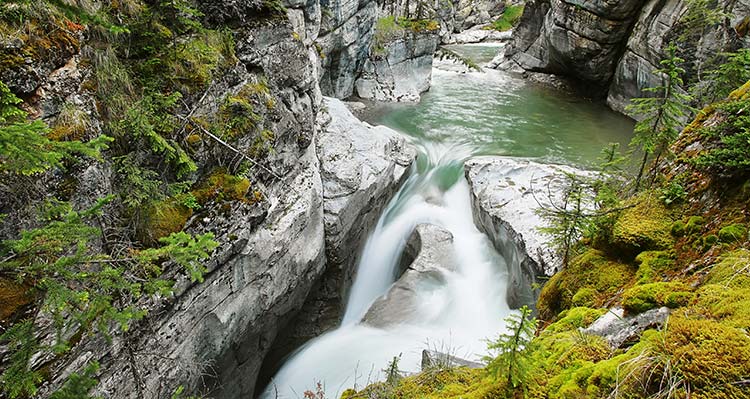 Smokehouse Lunch
Refuel post-hike with lunch on the patio at Maligne Canyon Wilderness Kitchen. Expect hearty fare made from scratch at the smokehouse-inspired restaurant, just steps from the first bridge.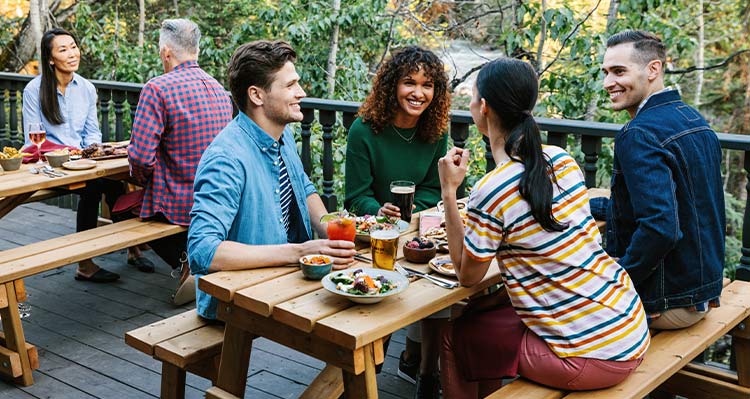 Pyramid Lake
25-to-30 minute (15.7 km) drive from Maligne Canyon
Next, drive back through Jasper and over to Pyramid Lake Lodge. It's the ideal setting for a lakeside stroll, boat rental or cycling adventure. Rent a mountain bike to explore the scenic Pyramid Bench trail network. Trail 15 is the popular choice for beginners, while a trip to Katrine Lake or the Watertower best suits intermediate and advanced riders.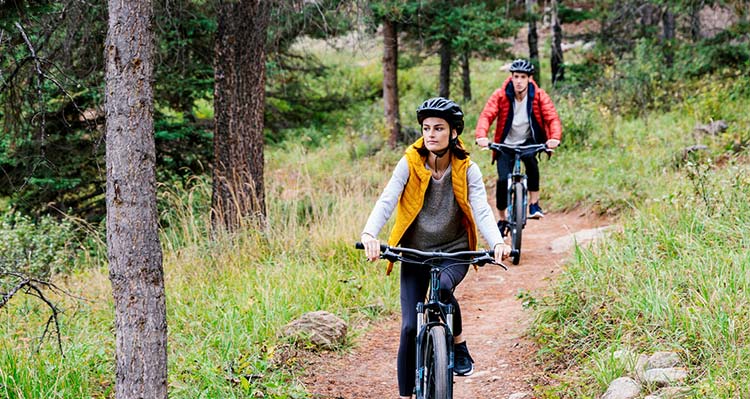 Dinner With a View
Dine on mountain-fresh fare at Aalto, overlooking the iconic Pyramid Lake and surrounding peaks. Request a patio seat and soak up the spectacular scenery.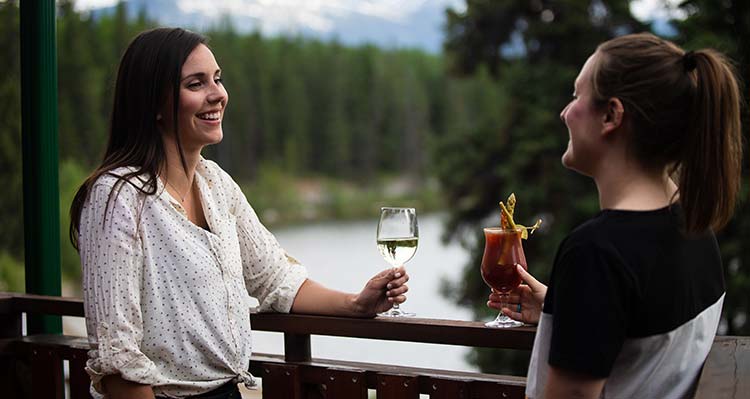 How's that for a day to remember? For more itinerary suggestions and planning tips, see here.