Grab the kids and come to the mountains! Out here, you can cut loose, push yourselves and make memories. We've got four fun-filled activities in Jasper to entertain and amaze every member of your crew.
Pyramid Lake Paddle
10 min (5.5 km) drive from town
Get out on the water at Pyramid Lake Lodge, nestled at the foot of Jasper's iconic Pyramid Mountain. Explore the gentle lakeside trail and pristine mountain scenery. Then, rent a double kayak, canoe or paddleboat from the resort and check out the scene from a completely different perspective. For budding astronomers, the area is prime for stargazing, and well-known as one of the best night sky viewing spots within Jasper's Dark Sky Preserve.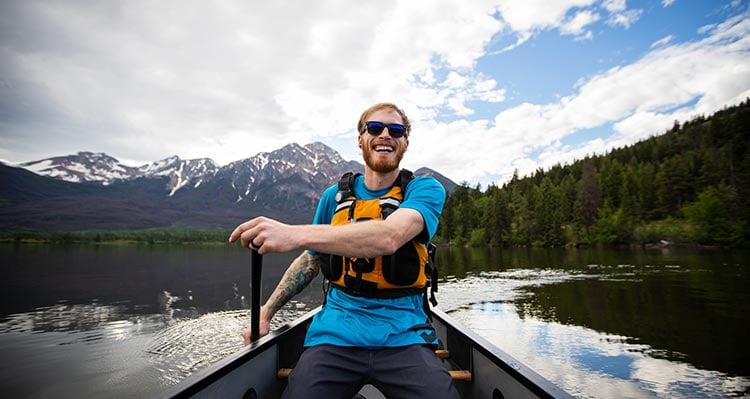 Maligne Canyon Wander
Maligne Canyon 10–15 min (10.7 km) drive from town
Observe tumbling waterfalls from a series of bridges and winding forested trail at an epic—and safe—outdoor playground for families. Maligne Canyon's 3.4 km loop offers easy exploration for all ages and abilities. Count the bridges while you follow the canyon rim. Marvel at the rushing water, roaring 50 m below. Check out the interpretive displays to learn about the ecology and history of Maligne. Leave with newfound knowledge and wonderment.
Lakefront Beach Picnic
10 min (6 km) drive from town
A mountain town with beautiful beaches? Yes, it's true! Pack a picnic and head to Lake Annette for spectacular Rockies scenery and family fun on the shoreside. Come for rock skipping, sandcastles and a crisp freshwater dip. Late summer the water has had a chance to warm up, but it still promises very refreshing temperatures. Bring towels and warm, dry clothes for after your adventure, then roast some marshmallows over one of the lakeside fire rings.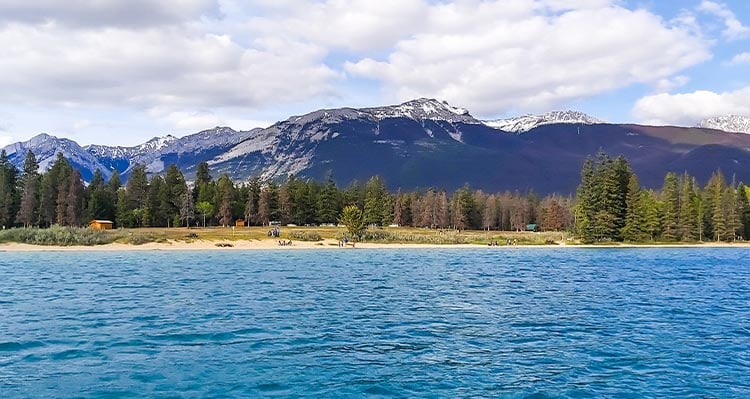 Jasper Museum Break
Downtown Jasper
Looking for an engaging indoor activity for your family? The Jasper Yellowhead Museum is the place to see. Discover thousands of artifacts and photographs, illustrating early community life and First Nations history and culture. Learn about the fur trade, railway development, mountaineering and how park tourism was born through the museum's interactive exhibits and original work from local artists and photographers.
How's that for a day to remember? For more itinerary suggestions and planning tips, see here.