A trip to Banff and Jasper can be rewarding in so many ways. Here, you can blend outdoor adventure with rich culture.
Stay in comfortable lodges and eat amazing food. Here are six tips for seniors planning a trip to Banff and Jasper national parks.
1. Visit in the "quiet season". For travelers looking to avoid crowds, Banff and Jasper in September and October are ideal. For even better deals, try mid-week!
2. Look for discounts. Many local hotels, attractions and restaurants offer Seniors Discounts. Check out Pursuit Rewards, which offers special deals including up to 20% off accommodations in Banff and Jasper as well as 15% off some of the best dining in the Rockies like Sky Bistro, Farm & Fire and the Maligne Canyon Wilderness Kitchen.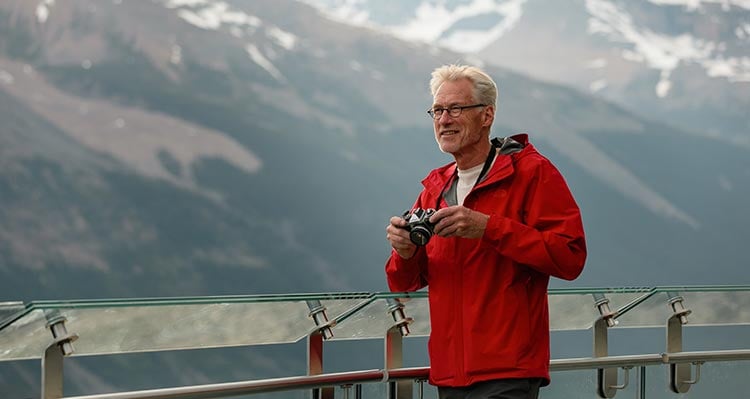 3. Try something new. Maybe it's stepping on a glass-bottomed walkway overlooking a glacier valley at the Columbia Icefield Skywalk. Or it could be hiking amidst the larches near Moraine Lake. Rent a canoe or play a round of golf. Maybe you'll even see some wildlife!
4. Eat something amazing. The discovery here goes well beyond the great outdoors. Many guests like to explore local cuisine. Here in Banff and Jasper, you can find the best of locally-sourced and regionally-inspired food at Sky Bistro, Farm & Fire and Maligne Canyon Wilderness Kitchen.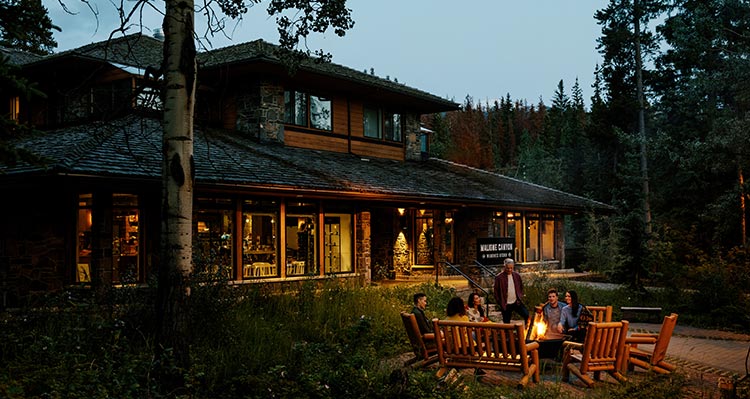 5. Meet the locals. The Banff Seniors Centre is a friendly place that welcomes visitors. It's located above the Banff Public Library.
6. Learn about history. You may be surprised to learn about the rich cultural history here in the Canadian Rockies. There are stories everywhere! Take an Open Top Touring experience and have some fun exploring Banff's past and present while tapping your toes to an upbeat electro swing remix track, or visit some beautiful historic buildings while you're in Jasper.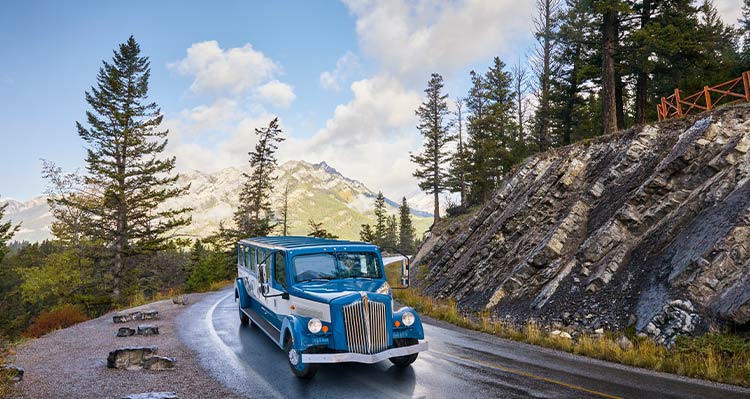 If you're looking for some good light exercise, some interesting cultural and natural history and friendly locals, Banff and Jasper should definitely be on your list!