"I can't wait to see the animals!" The scuffle of small feet and high pitched laughs echo through the Calgary Zoo.
It's something the children of the Banff Child Care Centre look forward to all summer—their trip to the Calgary Zoo. This past August 11 marked the 10th-annual trip taken by the centre.
The trip is supported by Brewster Sightseeing, which provides transportation for this annual Banff Child Care Centre event to Calgary and back at no charge.
"Pursuit donates the private motor coach to the Banff Child Care Centre because it's the right thing to do," says Pursuit's Devon DaDalt. "We understand the importance of community and the need for generosity among our neighbours."
Thirty children on a Brewster Sightseeing motor coach may seem like utter mayhem, but Lindsay Jetzel, Executive Director of the Centre, says the kids had a blast.
Some children were heard saying things like "I am so excited to ride the bus to the zoo", "I love this bus" and "I can't wait to see all the animals", Jetzel says.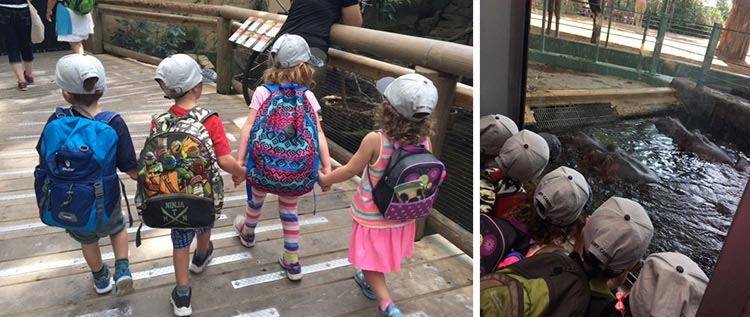 Once they were at the zoo, the children learned about lots of cool species, their origins, and what they eat, all while being inches away from the animals themselves. Some were caught waving to the monkeys and others staring in awe at the tigers. It's a great opportunity for the kids to see the animals, ask questions and wonder about the life of an animal, says Jetzel.
"It is a fun trip that we do every summer with the support of Pursuit," she says. "If we did not have the Brewster bus donation the trip would be very expense and probably not occur. We are very thankful to have a relationship with Pursuit where we are able to share a controlled wild experience with the children of the Banff Child Care Centre."
We look forward to many more years of smiles and cherished memories!