The katabatic winds roar down the face of the Athabasca Glacier as Barry Wesley sets his wooden pipe and tobacco down on a colourful blanket. He pauses to glance up at the ancient mass of ice that cascades down the steep valley. "Cha-a tonga," he says softly. "This is the name it has held for thousands of years."
On this especially windy day in Jasper National Park, Wesley is at the Columbia Icefield to perform a pipe ceremony. Through the rhythm of his beating drum and singing of traditional songs, he will make an offering to the creator and ask for permission to gift a sacred story of cha-a-tonga to those who visit it today.
THE POWER OF A PLACE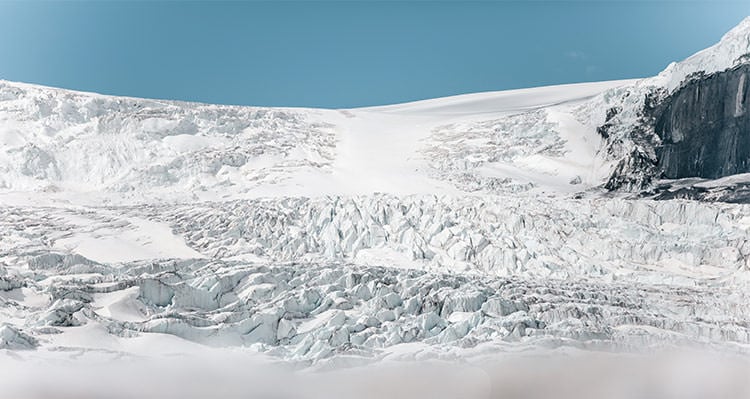 This pipe ceremony was the final of six that Barry held with the Pursuit team in 2019, at places in both Banff and Jasper national parks that are sacred to his people, the Stoney Nakoda. It's a shift in history that has been many years in the making, and was realized four years ago when the Stoney People held a pipe ceremony at Spirit Island on Maligne Lake for the first time in countless years.
"Barry once told me that one of his elders prayed to be able to share their stories again," says Mirit Poznansky, Director of Programming and Animation for Pursuit. "When his people revisited their sacred places that Pursuit is fortunate to help visitors experience, they felt it was the right time to gift some of these stories to us."
A CULTURE OF STORYTELLING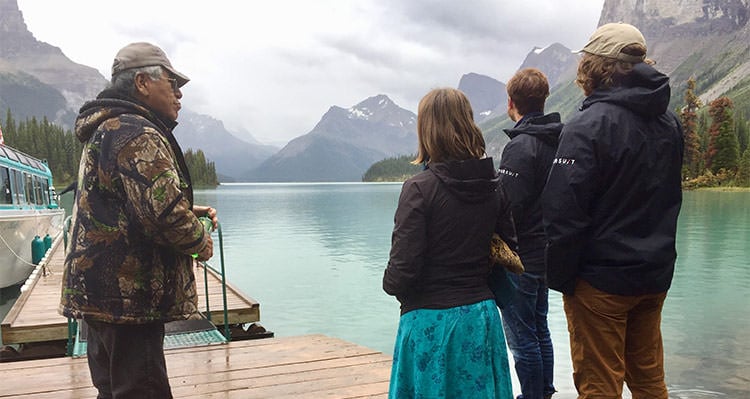 This sharing of sacred stories represents a tradition of oral storytelling that is centuries old and dates back even longer in First Nations culture. Out here in the rolling alpine zone of the Columbia Icefield, Barry explains that his ancestors would pass on their stories to others whenever their paths crossed.
"The Stoney People who passed each other in these valleys…when they shared their stories, they shared every detail," he says. "The slope, the view, and all the elements that would make it so people would know exactly where they were."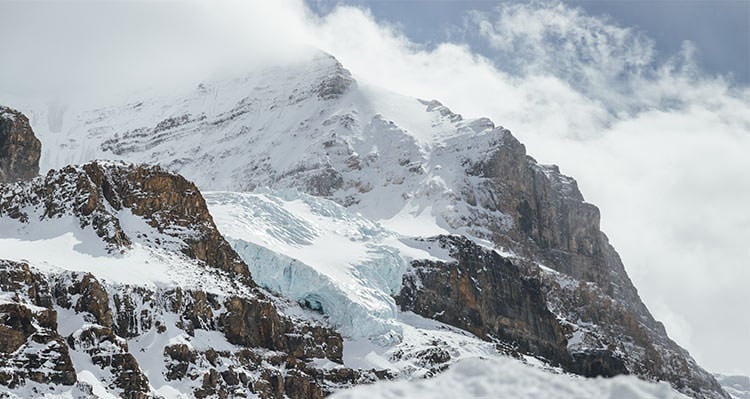 For Poznansky and her team, the opportunity to be honourary narrators of these ancient stories is not something that's taken lightly. "These places aren't just special because of their beauty. They have been spiritually significant places for much longer than we have been here," she says, "It's important for us to learn from our First Nations friends about these places so we can better share their cultural importance with our visitors."
OUR SHARED FUTURE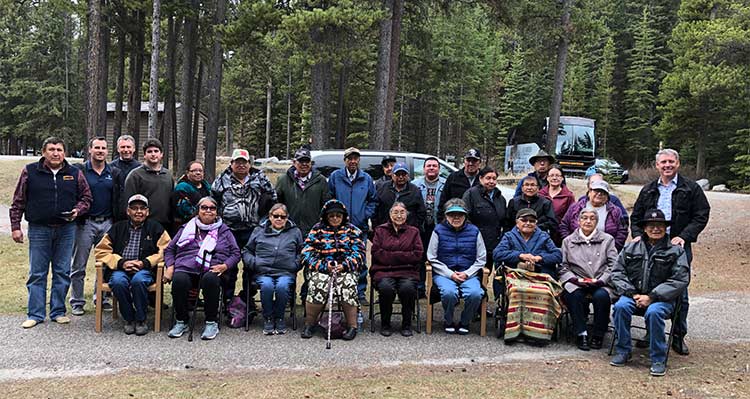 "Pursuit and Jasper parks are leading the way with informing people of our history," says Wesley. "No one else will have these stories…this is the modern way."
This connection to human history is now shared by boat captains at the Maligne Lake Cruise, to whom the Stoney Nakoda gifted both a story and also the Stoney word for Spirit Island. And after this ceremony at the Columbia Icefield, Barry will receive permission to gift another sacred story about this place.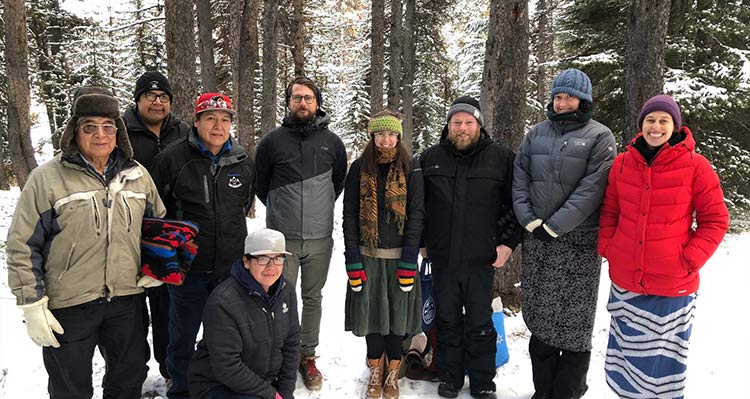 "We are so honoured that Barry Wesley and the Stoney People would choose to share their stories with us," says Poznansky. "They know that when they do so, we'll pass on these gifts in a way that honours the Stoney Nakoda and their traditions."
Pursuit operates on Treaty 6, Treaty 7 and Treaty 8 territories. Our relationship with the Stoney Nakoda People is one small step within a nation-wide pledge to move towards reconciliation with the Indigenous Peoples of Canada. Learn more about the Truth and Reconciliation Commission of Canada at www.trc.ca.