Holiday party season is upon us, and it's never too early to start planning the perfect festive fête.
To help get you in the holiday party-planning spirit, we chatted with Megan Bowman, Regional Manager for Group & Event Management for Banff Jasper Collection, and asked her to share her tips and tricks for putting together a seamless event.
Her first piece of advice? Book sooner rather than later. Banff and Jasper do wintertime really well and the demand for unique holiday events this time of year is high. "The best venues book up fast," she says.
Below, Megan shares some more party-planning tips.
Plan Ahead: The earlier you start planning, the better. "There tends to be lots of scrambling for Christmas parties," Megan says. Some of the most sought-after venues like Sky Bistro at the Banff Gondola, book up early. Megan suggests getting started in September or October.
Pick a Great Spot: The best venue for a holiday party is somewhere that feels different from the office. Hands-down, Megan's favourite choice for wow-factor is the Banff Gondola. "It's really unique and unforgettable up there, completely different than anything else in town," she says.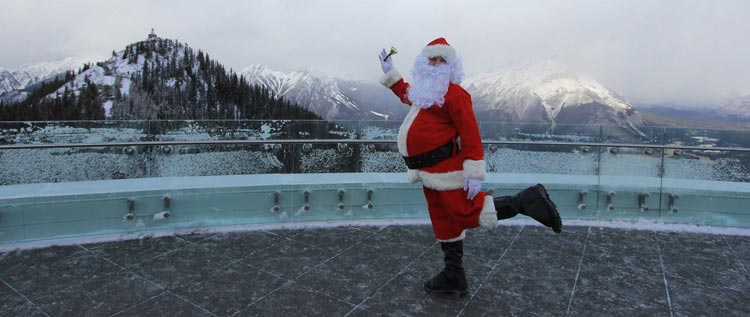 Go Big or Go Small: In order to figure out what event space is right for your group, you need to know how many people you're inviting. Megan says options can be anything from a private table in a restaurant like Jasper's Maligne Canyon Wilderness Kitchen, a set menu for 20 at spots like Banff's Sky Bistro and Farm & Fire, or a complete venue buyout for up to 200 people. Once you determine how many people are on your list, then you can get down to the event's theme.
Casual vs Formal: For something a little more upscale, Megan recommends renting out the entire restaurant and bringing in entertainment. For a more casual event, food stations make a great option — they're informal and great for mingling!
The menu can range from poutine stations to AAA beef wellington with roasted root vegetables. Megan and her colleagues work closely with clients to ensure the menus work for all guests.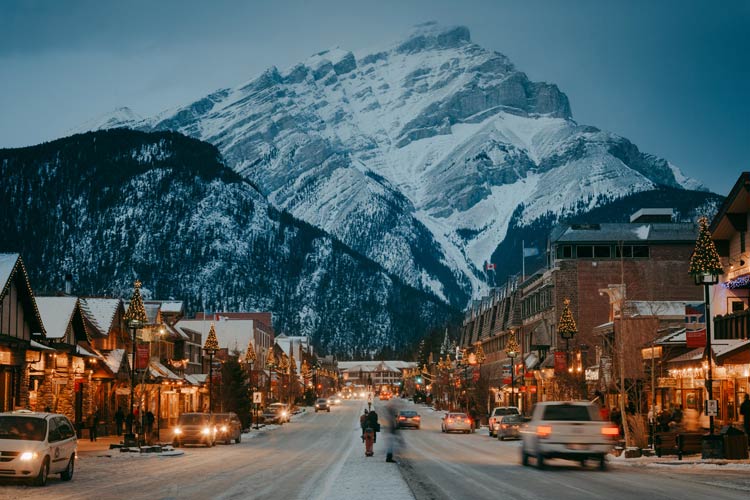 Set a Budget: When it comes to pricing a holiday party, there's generally a set base price, and then a variety of exciting customizations that can be added on from there. Host bars, entertainment, transportation and extended hours can all be included. Menus can also be customized.
Megan says there's really good value at the Sky Bistro, where for $99 per person, guests get a spectacular three-course meal and gondola tickets to the top of Sulphur Mountain — a long way away from any office! "It's actually really good value," she says. "People may be surprised it's such a good deal."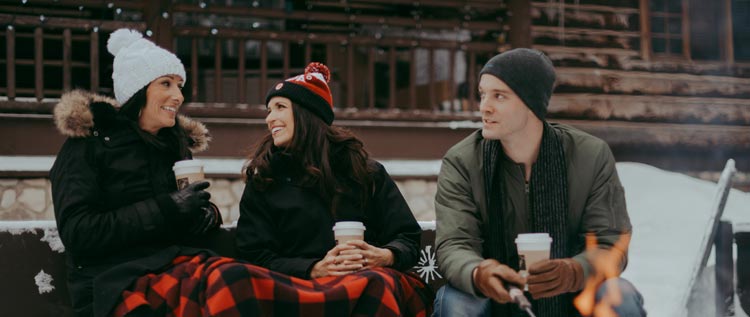 Details, Details, Details: So you've decided on an amazing venue and you've come up with some creative ideas. Now what? Megan says she and her colleagues are "well organized people — that's what it takes to do this job!" You can rely on them to pull it all together for you.
The most seamless event can include round-trip transportation on a Brewster motorcoach and a night at a hotel in Banff or Jasper. Or, book a vintage vehicle from Open Top Touring to arrive at the event in style. The Banff Jasper Collection Group and Events Team can help cover all the details, so all you have to do is sit back and enjoy.
Whatever you decide, we'll help make your holiday party unique and special. Get in touch with Megan and her team (the sooner the better) to start crafting the perfect event now.
Call 1.800.661.1750 or email [email protected].