Much of Farmboy's work can be found in hotel and healthcare environments all over the world, from the Middle East and Africa to the Americas, however, "we are a Canadian company and we like to work on Canadian projects," Colah says.
Expect to be wowed
Guests can expect an eclectic collection of highly-researched and carefully-chosen art that speaks to the region of Banff. Sculpture, posters, canvases, historic images, framed art, wall coverings – there will certainly be a variety! It'll all be heavily influenced by the natural environment of the Canadian Rockies, of course. But as Colah says, it will also be contemporary and modern.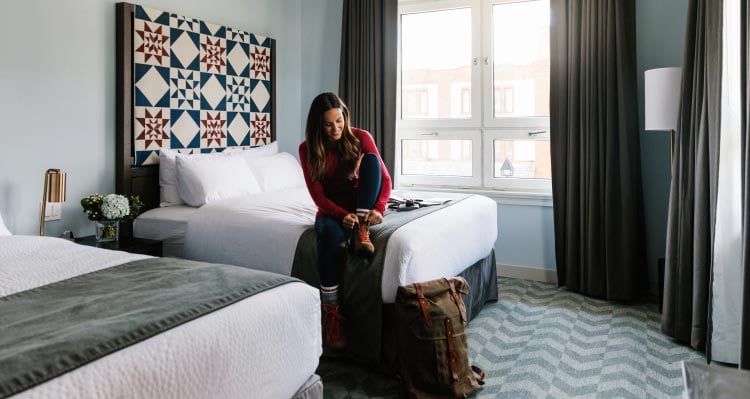 "It's great to see a property in Canada take such a huge interest in interior art design," he says. "We don't see that very often."
Installation will take place this June, when wall coverings are hung, art installed and sculptures placed. The big reveal, when the hotel opens on July 1, is going to be exciting.
Stay tuned as we share more stories about the Mount Royal Hotel.