Matricia Brown is a multi-instrumentalist, vocalist and songwriter who makes up half of the dynamic duo known as "Warrior Women". Originally hailing from Sturgeon Lake Cree Nation, the Warrior Women perform and train regularly at the Maligne Canyon Wilderness Kitchen in Jasper National Park and have performed over 300 shows. These energetic and powerful performances are not just a fantastic way to spend an evening, but also an amazing opportunity for audiences to learn more about Indigenous culture.
Though she is busy with performances and tours, we were lucky enough to get the opportunity to ask Matricia some questions about her music and connection to the local landscape.
How would you describe your connection to Maligne Canyon?
I am working as an entertainer twice weekly and on special occasions with Wilderness Kitchen in the evenings. But I love hiking the Canyon, it's one of my favorite hikes in Jasper. I enjoy doing it at least once in every season.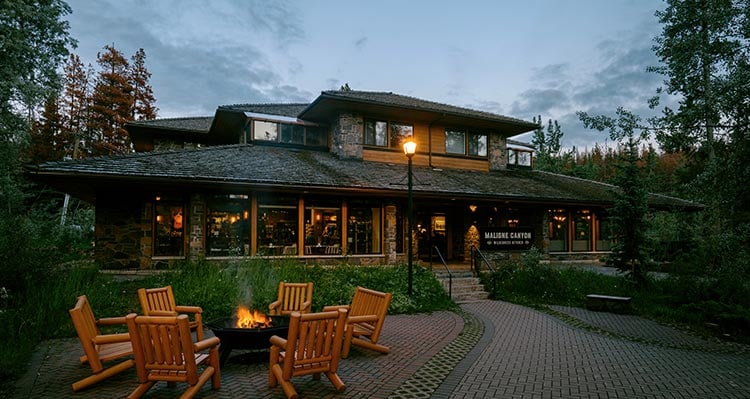 What do you love most about living in Jasper National Park?
I like the outdoor lifestyle, I downhill and cross-country ski, hike and bike.
What was it that drew you to music, and specifically drumming and song writing?
I have always been a musician, mostly a vocalist although I can play the piano, mandolin and guitar. Drumming is part of my culture and this allows me to explore that culture and share it as well. I've been writing drum songs for about 10 years, and I currently have one CD recorded and have another in the works.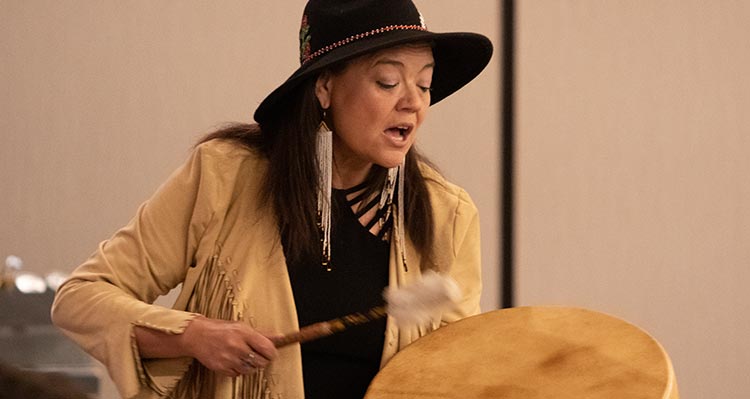 What is your favourite element of your work as a performer and what can people gain from participating in your workshops?
Sharing my culture. There is a very important storytelling aspect that happens in Indigenous culture. So, every song is part of a larger story or cultural aspect. People who come to see me perform can gain a window into a culture that widens their appreciation for who we are as First Nations.