Visitors from near and far flock to Banff and Jasper's protected parks for the unspoiled scenic beauty, soaring mountain peaks, postcard-perfect lakes and endless sightseeing and outdoor adventure opportunities. For many, the Canadian Rockies are a dream destination. For Albertans, they're right in our backyard.
If you're looking for a nearby mountain getaway without the sky-high price tag, we have you covered. Check out our insider tips on finding the best deals in the Rockies this summer.
1. Join Pursuit Rewards
The ultimate staycation is just a few hours away. And Pursuit Rewards helps you reap the rewards of being a local. Albertans can sign up for free and get access to big savings and exclusive deals on attractions, hotels, restaurants and shops. Plus, with destinations as gorgeous and exciting as Banff and Jasper, you can keep coming back year after year and still feel inspired by your surroundings.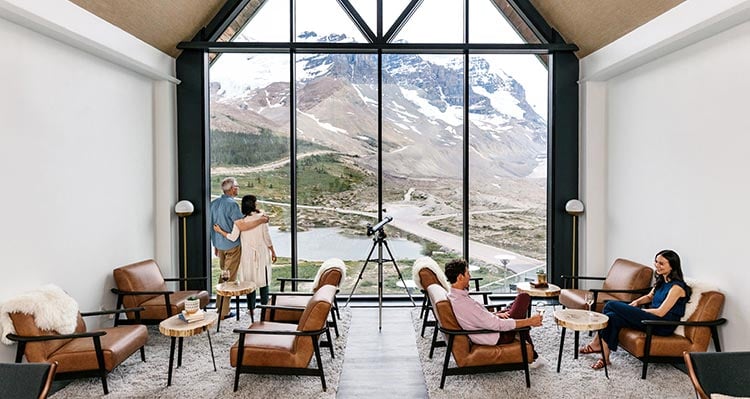 2. Visit Banff and Jasper during slower times
With kids out of school, July and August are the busiest months in Alberta's national parks. If you're planning a summer visit, avoid holidays and long weekends. Accommodation prices will fluctuate and are often lower mid-week. June and September are also great times to book a vacation in Banff and Jasper.
Lower prices aren't the only perk of an off-peak season trip. In late spring and early summer, park wildlife begins to make more of an appearance. With snow still blanketing the higher regions, animals venture down into the subalpine and valley terrain in search of food, which presents more viewing opportunities. By late summer and fall, the parks begin transforming into a kaleidoscope of colour, as the leaves change from verdant green to burnt orange, crimson and gold. It's breathtaking to see this transformation firsthand.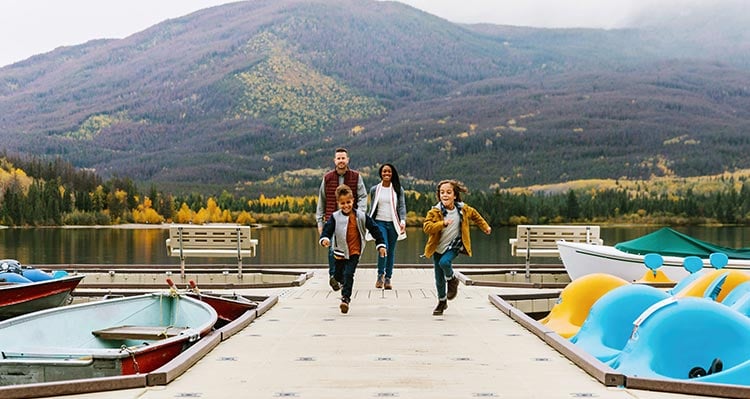 3. Book an early-morning attraction
Travelling with the family? Book an early morning adventure at the Banff Gondola to save on your children's admissions. The mountaintop Family Experience is offered in the morning every summer and includes a free pass and treat for each child accompanied by an adult.
If you're interested in taking in the Columbia Icefield Adventure, you can visit in the morning to have one kid join free for each paying adult. It's the perfect place to see an incredible natural wonder with the kids.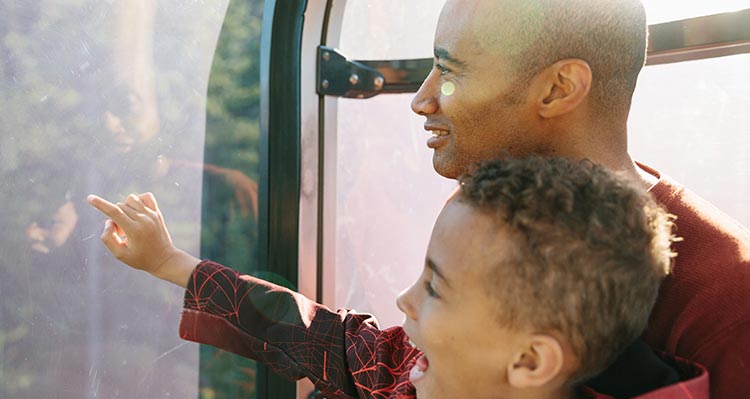 4. Happy hour specials in Banff and Jasper
Summer is patio season in the Canadian Rockies, and an alfresco happy hour is the best way to spend your evenings après-adventure. Drink and food specials are offered at a host of restaurants in Banff and Jasper. One of our favourite spots is Farm & Fire in the Elk + Avenue Hotel. Locally sourced, slow-roasted and wood-fired are the restaurant's key culinary themes.
In Jasper, stop by Terra for happy hour deals on drinks and small plates. Deeply inspired by its incredibly scenic surroundings, this restaurant on Jasper's main street puts a spotlight on local ingredients and flavours. No matter where you choose to dine, always make sure to check ahead for details on specials and deals.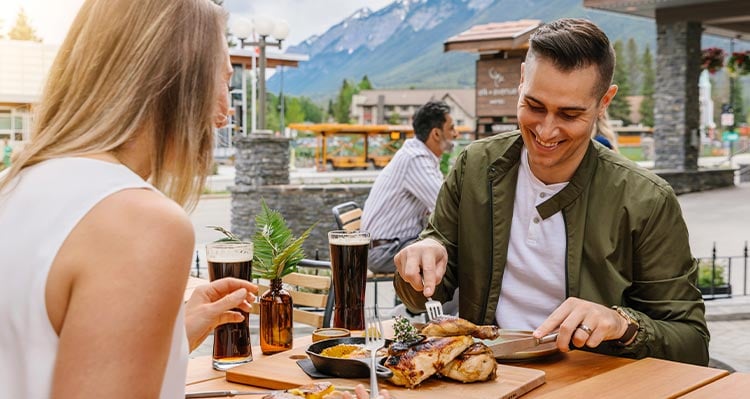 5. Book directly with Banff and Jasper hotels
Many hotels, resorts and chalets in Banff and Jasper offer deep discounts for Alberta residents who book direct. Also, look for special packages that include extras like complimentary breakfast and great deals for multi-night stays.
Find your favourites, register your email and follow social media channels to stay up to date of the latest offers. Specials tend to be date sensitive, so if you have the flexibility, you'll win on price. Those in the know always snag the best deals.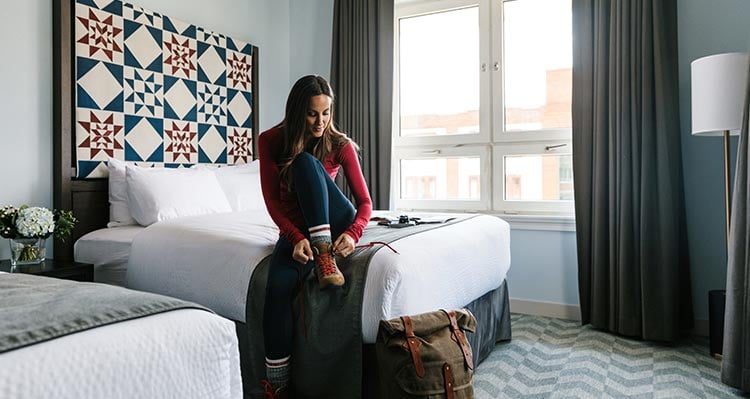 6. Bundle the fun in Banff and Jasper
Another way to save is by bundling together your activities of choice. With the Pursuit Pass, you'll save up to 40% on the best attractions in the Canadian Rockies. Fill your season with adventures, like a ride to the summit on the Banff Gondola, a boat cruise on Lake Minnewanka or Maligne Lake and a glacier-top journey with the Columbia Icefield Adventure, all while staying budget conscious. These passes also offer flexibility, as you can book your visits whenever works best for you in the season.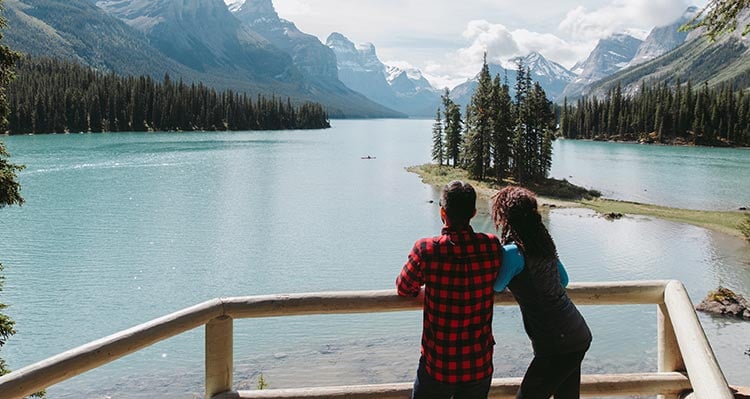 Make this summer your season to explore Alberta's majestic Canadian Rockies parks. Seize the savings and start planning a mountain adventure in Jasper and Banff National Parks today.