Let's face it: when we're on holiday we like to show off a little (or a lot) to our friends and family on Instagram. Here are just a few of our favourite locations within the Rockies that are sure to inspire some Instagram-envy and have your followers double tapping!
1. Spirit Island on Maligne Lake, Jasper National Park
Maligne Lake offers some of the most interesting and spectacular scenery found anywhere in the world. Spirit Island, arguably one of the most photographed locations in the Rockies, is a tiny grove of trees and pristine nature separated from the mainland by an isthmus. The true attraction of Spirit Island is the backdrop: a ring of impressive peaks and glaciers circling the south end of Maligne Lake.
Capture it: Cruise the lake by tour boat or canoe!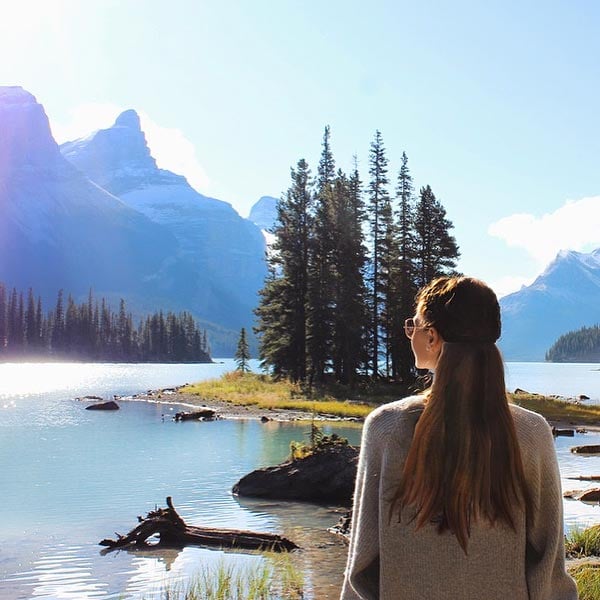 2. Takakkaw Falls in Yoho National Park
Takakkaw Falls is another one of our top six most Instagrammable locations not to be missed. This stunning waterfall is located in Yoho National Park, near Field, British Columbia. On a hot summer's day, onlookers can enjoy the fall's cool mist while soaking it all in.
Capture it: Take a sightseeing tour or a self-guided hike to explore these epic falls and surrounding area.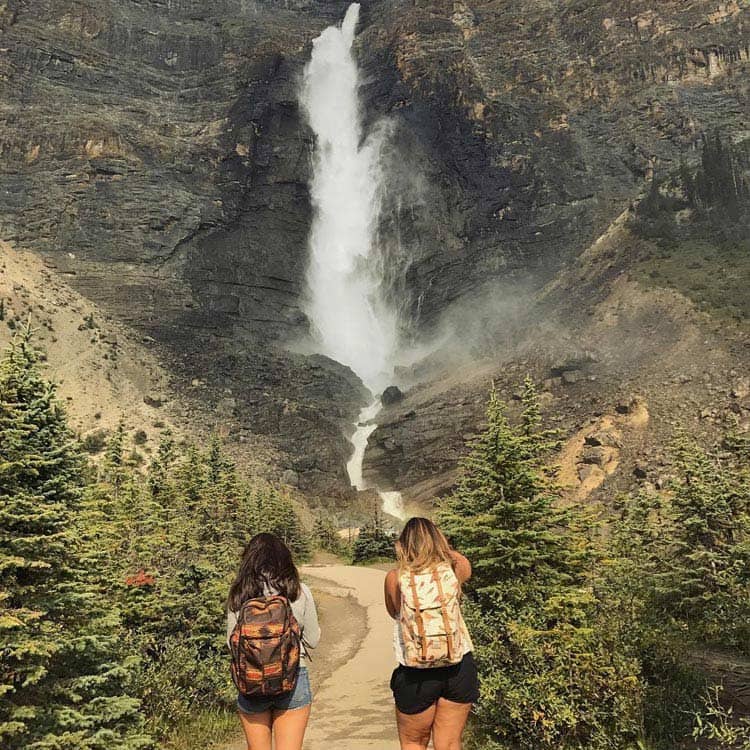 3. Sulphur Mountain Summit, Banff National Park
With six stunning mountain ranges and the sweep of the Bow Valley laid out before you, views from the Sulphur Mountain summit are nothing short of breathtaking. Several scenic hiking trails lead away from the summit. One of the most popular is the self-guided interpretive Sulphur Mountain Boardwalk to Sanson's Peak. More adventurous hikers will want to try the South East Ridge Trail — a hiking trail that runs along the ridge of the mountain to the south, taking you to Sulphur Mountain's true summit.
Capture it: Ride the Banff Gondola or hike up Sulphur Mountain on your own.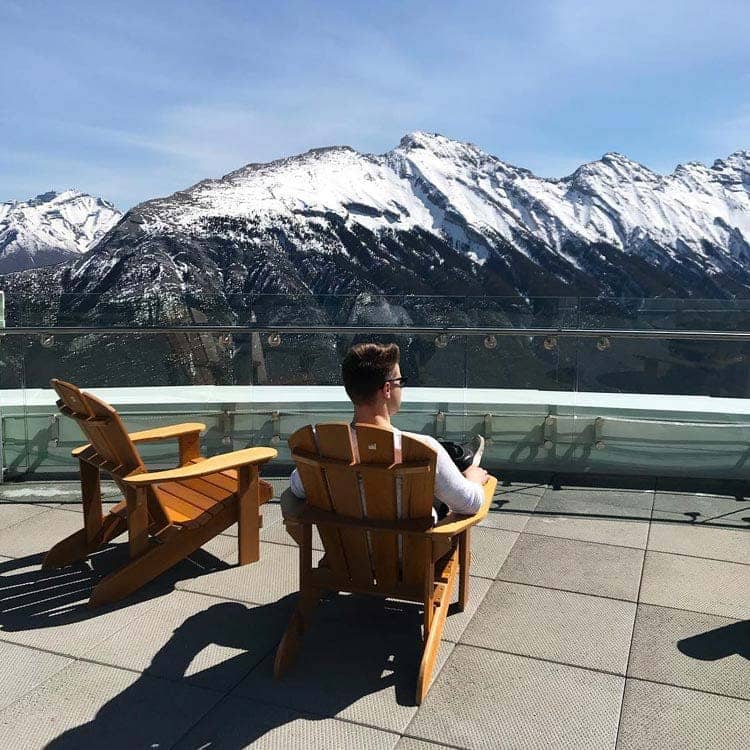 4. Waterton Lakes National Park
Located in Southwest Alberta, just across the border from Montana, Waterton Lakes National Park boasts iconic vistas and unspoiled wilderness. You'll never run out of things to do and places to see in Waterton with activities ranging from a scenic drive and wildlife viewing on Red Rock Parkway to traditional Afternoon Tea service at the Prince of Wales Hotel (pictured below).
Capture it: You don't even need to book a room to enjoy the visual appeal of the Prince of Wales — the exterior and lobby are the definition of rustic charm and offer plenty of Insta-inspiration.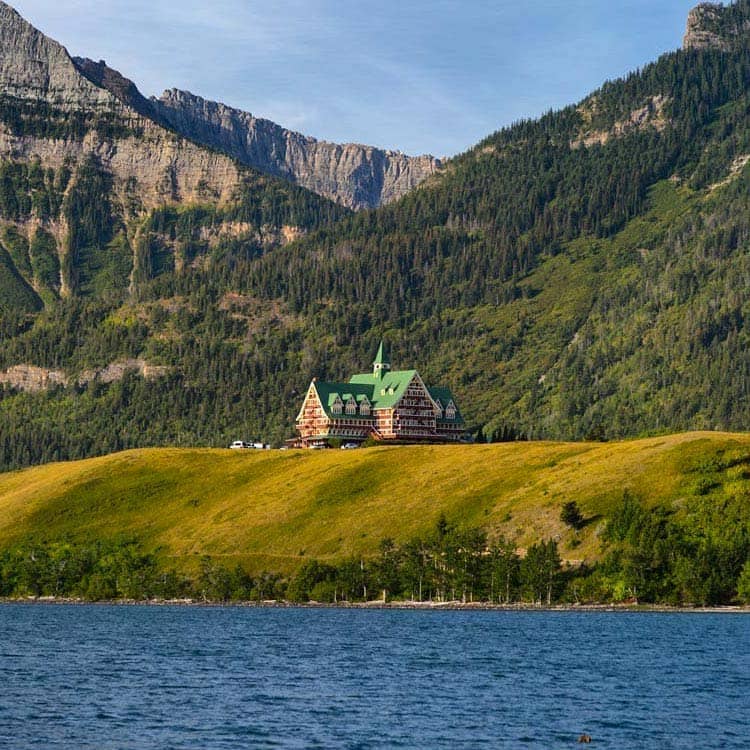 5. Lake Minnewanka, Banff National Park
Lake Minnewanka, located in the eastern area of Banff National Park is just a short drive from the town of Banff. The dramatic changing of seasons provides a variety of backdrops for those looking to capture the perfect shot.
Capture it: Cruise the lake, hire a chartered fishing boat or picnic on the shore.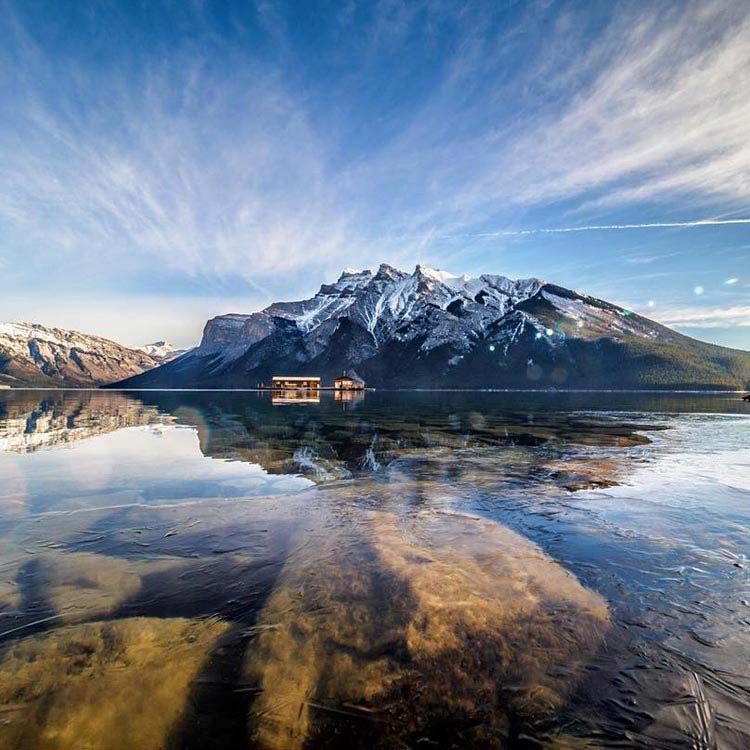 6. Glacier Skywalk, Jasper National Park
Get your phone ready as you step out on a cliff-edge walkway where giant glaciers perch above you and the spectacular Sunwapta Valley spreads out below. The Glacier Skywalk experience features tons of Instagrammable options from waterfalls, wildlife, fossils and more on an exciting 1-kilometre walkway that leads to a platform where glass is all that separates you from a 280-metre drop!
Capture it: The early bird gets the best selfie! Take the 10 AM tour to feel like you have the place to yourself and to capture that gorgeous morning light.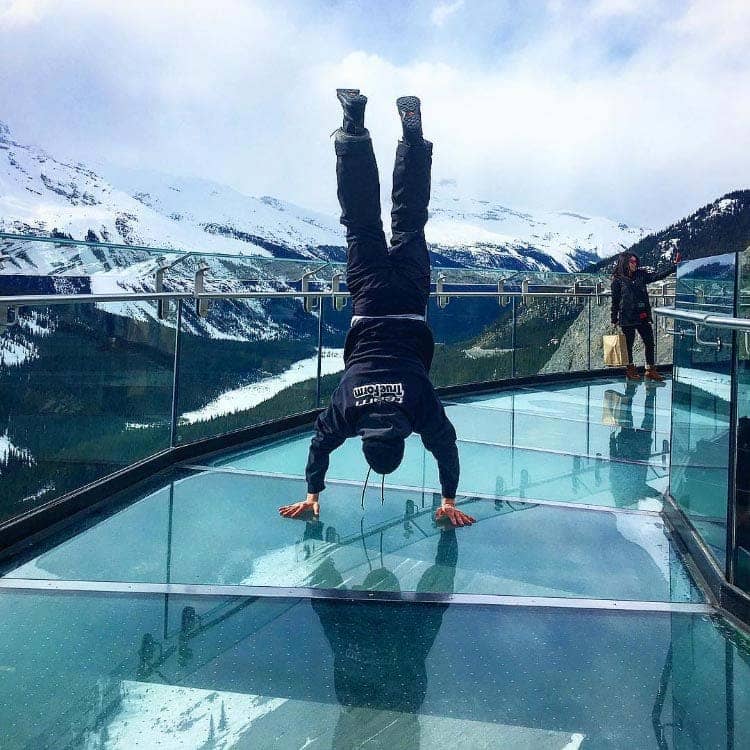 Stay in touch
Whether you're planning a trip to the Canadian Rockies or you're already here, check us out on social media for inspiration, tips on what to do and for all things Banff, Jasper and beyond!
Follow us on Facebook, Instagram, and Twitter and use #ExploreRockies in your photos and videos.