There are many ways to see and enjoy the fabulous Canadian Rockies. This is a spectacular place — vibrant and inspiring to its core. Once you're here, it's hard to go wrong. But we think you should get your special visit just right.
To make your visit here as memorable as possible and to get the most out of each moment, we've put together what we think is the ultimate way to spend three days in Banff and beyond.
Our carefully curated Canadian Rockies itinerary includes a selection of the region's most iconic experiences. It's got just the right combination of adventure and comfort in our pristine natural surroundings, all within three distinct alpine attractions.
The key is to plan this at least 48 hours ahead of time so you can secure your spot — a necessity during peak season and hours at most Banff hot-spots. Plus, by booking early with a Pursuit Pass, you can bundle and save on attractions during your epic alpine adventure.
Ultimate Banff Day 1:
Start your Canadian Rockies adventure in high style at the Mount Royal Hotel, located in the historic heart of downtown Banff.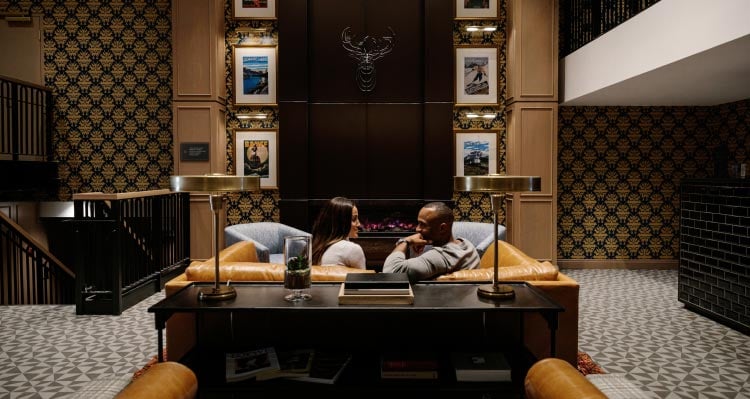 After checking in and spending some time exploring the shops and restaurants of downtown Banff, it's time to elevate your visit with a trip to the Banff Gondola. This is the classic Rockies experience — Banff's #1 attraction. Just a short distance from your downtown hotel, the iconic Banff Gondola has taken visitors and locals of all ages on memorable rides to the top of Sulphur Mountain since 1959 (with some updates and upgrades made over the years, of course).
Contemporary and modern, not only is the Banff Gondola a safe and secure eight-minute ride to the most incredible mountain views, it has a beautiful interpretive boardwalk trail and plenty of places to rest and revel in the six mountain ranges visible from the summit.
To add to your experience, the Gondola's Upper Terminal has a fantastic 360-degree observation deck, an interpretive centre and theatre, a café, Banff's best patio — Peak Patio — and two great restaurants, including Banff's #1 dining spot, Sky Bistro. So, enjoy a delicious meal as the sun sets and toast your first perfect day in the Rockies. This is the perfect place for the ultimate dinner with a view. Cheers to day one!
Once the sun has dropped behind the peaks, head back to the Mount Royal Hotel and call it a night — you've got an early start tomorrow!