Banff is a quaint little town set in the heart of the Rockies, bursting with a sense of adventure, excitement and Canadian spirit.
The vibrant downtown streets are filled with unique restaurants, cafés, bars and stores that encapsulate the friendly, local vibe that makes it so hard to leave. Nestled deep in the rugged mountains, Banff is enveloped by dazzling snow-covered peaks and stunning natural phenomenon on all sides, offering a perfect mix of culture, nature and wildlife.
The list of things to do in Banff is both varied and endless. If you're only there for a day or two—fear not—we've got you covered! These are our suggestions of what to explore in downtown Banff that will leave you feeling rejuvenated yet hungry for more.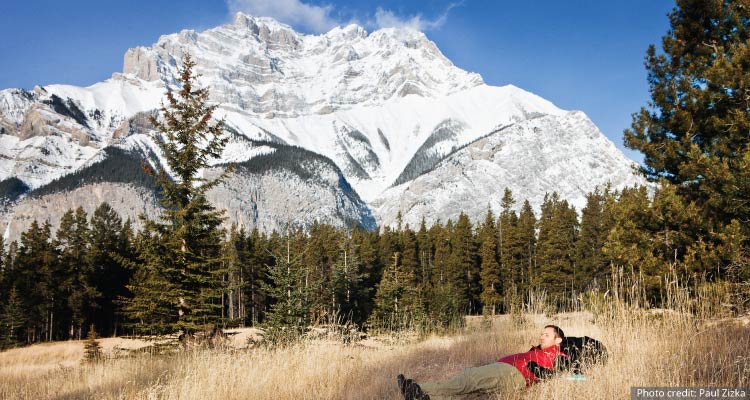 1. Go for a walk!
Take advantage of your surroundings and seek out one of Banff's many hiking trails, some of which start right in the town. For something short and sweet, the Bow River Loop and Tunnel Mountain trail are great options. For slightly longer options there's Sundance Canyon, Hoodoos Trail, Spray River Loop and many more. Banff is teeming with wildlife at every corner—the Rockies are home to a diverse range of iconic Canadian mammals and birds. The best time for viewing wildlife is at dawn or dusk, and don't forget to bring a camera (and bear spray)!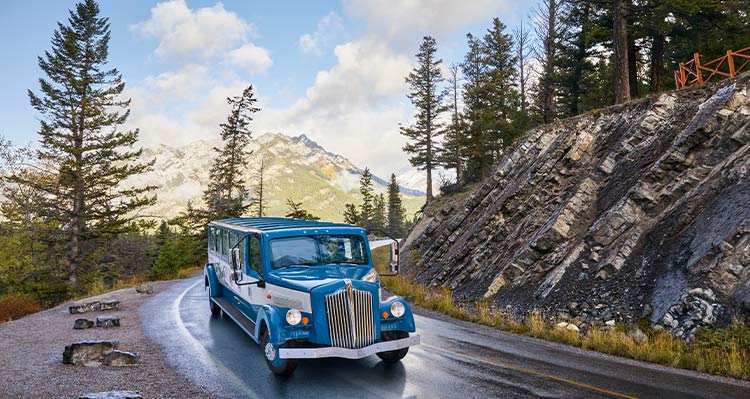 2. Hop on a Retro Tour
Open Top Touring experiences are a unique way to explore all the highlights around Banff in style. You can see landmarks views and photo ops on a 90-minute tour with fun and engaging guides. The vintage-inspired automobiles were custom-made and are definitely "Insta-worthy!"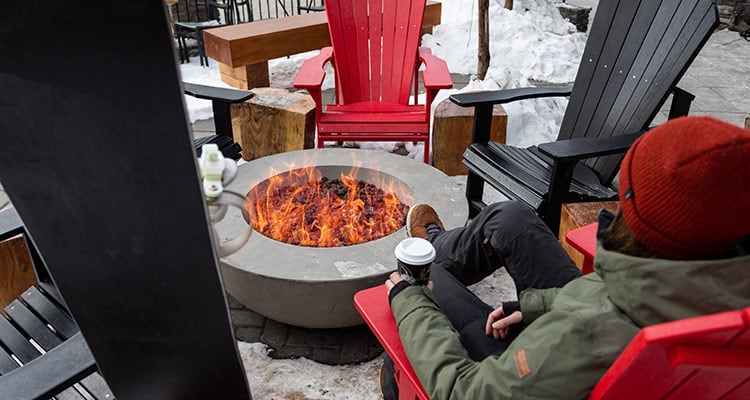 3. Grab a local beverage!
After enjoying a leisurely walk, it's time to kick back and relax with a delicious cup of locally brewed coffee or tea. Banff has an assortment of independent coffee shops (in addition to the well-known chains), but our favourite is the Good Earth Coffeehouse at the Elk + Avenue Hotel. With ethically-sourced organic coffee, wholesome food and a view of Banff Ave and Mount Rundle, what's not to love?
4. Shop 'til you drop!
Shopping and people watching in downtown Banff is an easy and enjoyable way to while away the hours. Whether you're just browsing or in the mood for an all-out shopping spree, head to Banff Avenue and Bear Street for a wide selection of stores selling everything from mountain gear and fashion to Canadian crafts and souvenirs. While you're in town you can check out original Canadian art at one of the many galleries.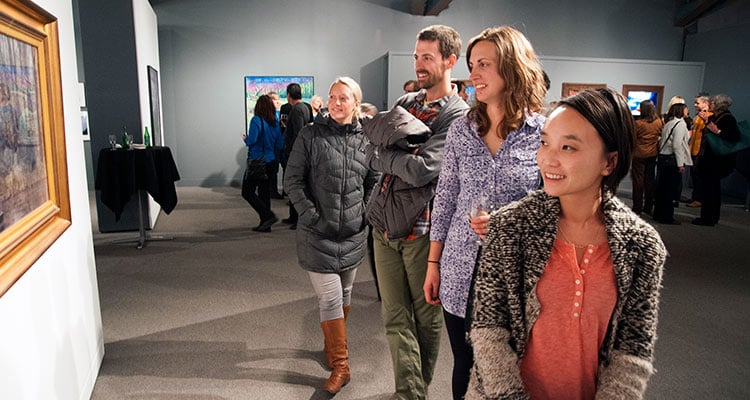 5. Local culture
If shopping isn't your jam, why not learn more about the rich history of the town? Banff is lucky to have a multitude of museums in the downtown core with a collection of fascinating artifacts, depicting the cultural and natural history of the area going back thousands of years. Stop by the Whyte Museum, and take a timeout at the historic Mount Royal Hotel, which has a small museum inside and some great public art on the outside.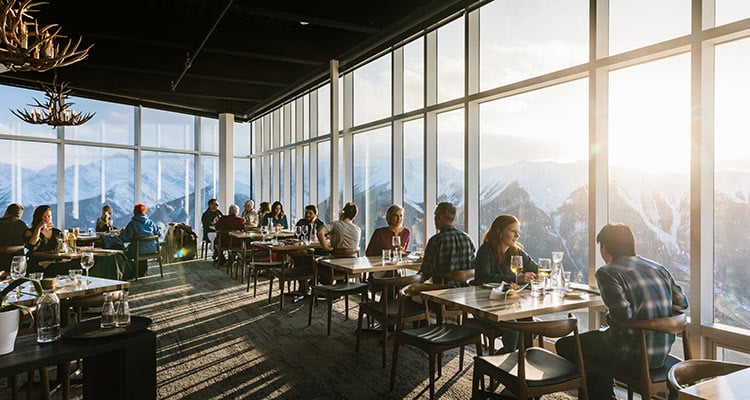 6. Fine dining—mountain style!
The Banff Gondola is located just a ten minute drive from the town of Banff and is the perfect way to end your day. Perched on the top of Sulphur Mountain, glide to the summit (2,280 m or 7,486 ft. above sea level) with a breathtaking 360° view of the towering mountain ranges around them. The award-winning Sky Bistro offers fresh, locally-sourced menus inspired by Banff. It's the perfect dining experience as you watch the sun set behind the mountains.
Whether you have a day, a day off on a ski trip, a few days before a hiking trip or are getting away for the weekend, be sure to take time to explore and experience all that the town of Banff has to offer. Start planning your visit to Banff by booking in at one of town's best lodges. The Mount Royal Hotel is heritage cool with rooftop hot tubs while the Elk + Avenue is stylishly modern. Both are located right on Banff Ave—steps from all the top places to see and be seen. See you soon in Banff!