Jasper National Park is a truly picture-perfect winter destination. There's so much to do and explore — but if you're limited by time, what's essential?
We chatted with some local Jasperites from our team and compiled their tips to help you get the absolute most out of your winter in the mountains.
Quintessential Jasper adventures
There are some things both locals and tourists should do at least once during their time in Jasper.
While in the summer Maligne Canyon makes for a beautiful hiking trail, it may be at its most breathtaking in the winter. Make sure to book your in-canyon winter adventure with Maligne Canyon Icewalks during your visit, which includes a smokehouse lunch at Maligne Canyon Wilderness Kitchen. Our local tip — try the spiced hot cocoa for a soul-warming pick-me-up while you're there.
Cross-country skiing at Maligne Lake is another bucket list item worth crossing off during your stay. When properly frozen, you can ski right on the lake. For beginners, the 2.7 km Moose Lake loop is a perfect place to find your stride before taking on Jasper's other spectacular Nordic trails.
Pyramid Lake is a summer hot spot for good reason. And in the winter, when it freezes over, it can be just as popular among skaters. Surrounded by incredible mountain scenery, this natural rink is a postcard-perfect location for a winter lap. Rent a pair of ice skates from Pyramid Lake Lodge and take part in the fun. Or get cozy by the campfire and simply soak in the alpine winter wonder with a warm drink in hand.
Must-ride ski runs
Marmot Basin is beloved by skiers and snowboarders in western Canada en masse. With the highest base elevation in the Canadian Rockies, this hill's 91 runs include something for every level of expertise — from beginners to double black diamond connoisseurs.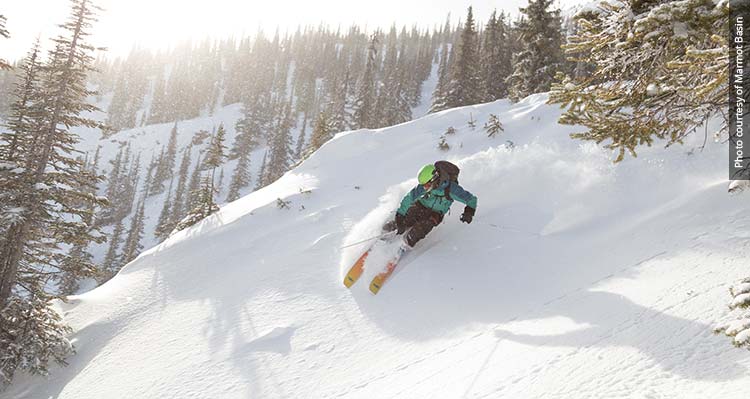 For the beginner, Pursuit tour guide and social media ambassador Jordan Prichard suggests Basin Run to Marmot Run for a fun but chill ski. You might also find Power Line, Punch Bowl and Tranquilizer to be easier green and blue runs. Experts will find the thrill they desire in local favourites, such as Charlie's Bowl, Holy Guacamole and Tres Hombres.
Enjoy après-ski in Jasper
Our local après suggestions could fill another whole story. Jasper is filled with great food and drink, so where you go depends on your post-snow mood.
If you're looking for a good brew and some pub food, hit up the iconic Jasper Brewing Company. Chilly day on the mountain? Warm up at Kimchi House for a delicious bowl of soup, settle into the warm ambience of Terra or get toasty by the fire at Pyramid Lake Lodge and dine at Aalto.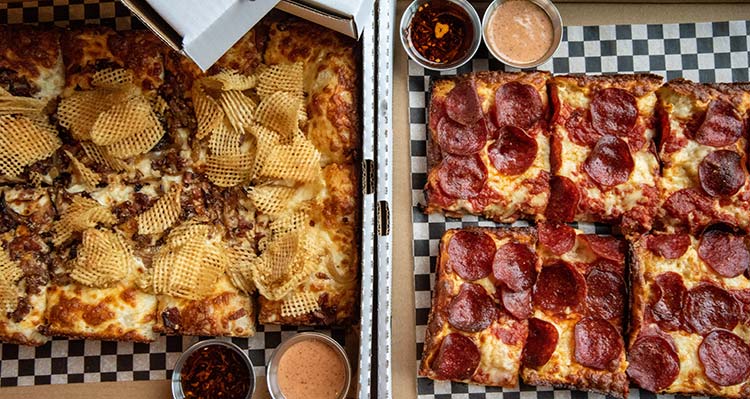 If you're sore from your workout on the slopes and plan to eat in bed, order from Hearthstone Pizza for a great takeout Detroit-style deep-dish pie, or get it delivered right to your room at the Forest Park Hotel. But if you're ready to keep the good vibes going, you might want to visit The Whistle Stop Pub for "Rock n' Roll Bingo" or get your drink on at The Raven Bistro's happy hour.
---
How to Ski for Free in Jasper
Dreaming of fresh powder and first-run mornings? Then Ski for Free is the perfect package for you. Bundle your stay at select hotels and receive three consecutive days of lift tickets for you and a guest. Hit the slopes at Marmot Basin by day and relax in Jasper après.
Learn more about this sweet deal and book your Ski for Free package before November 5, 2023.
---
Don't forget to pack...
Packing can be overwhelming when taking an activity-centric holiday. From hiking poles to ice spikes to your warmest sleeping bag, it's hard to decide what to bring. But if you leave everything else at home, locals say there's one thing you should remember — layers! You might be surprised how varied the weather can be in the mountains and how your body temperature changes doing a single activity. Make sure to pack base layers, sweaters and snow clothes.
Tip: "Pack very warm gloves that you can use with your phone," says Caitlin Riley, resort services supervisor at Pyramid Lake Lodge. "So you're not having to take your hands out in negative 20 degree (or more) weather to text."
Hidden gems
Lucky for your wallet, many of Jasper's hidden gems are outdoor activities that, besides the cost of a snowshoe rental, are free to enjoy. This includes the incredible Friends of Jasper's Winter Trails Project, which — through the work of tireless volunteers equipped with Snowdog machines — provides flat packed trails for snowshoers and cross-country skiers.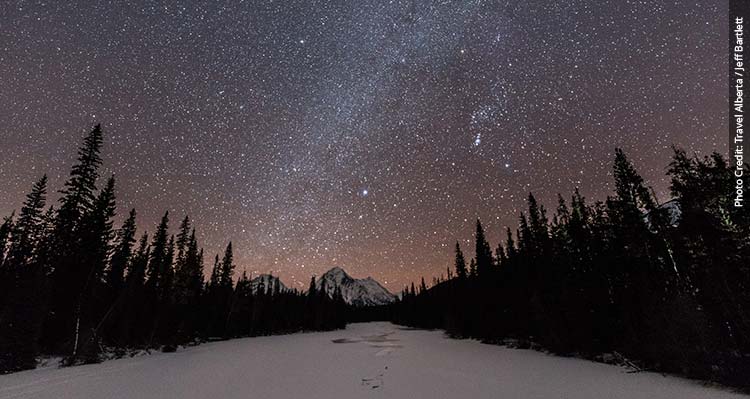 If you didn't already know, Jasper National Park is the largest accessible Dark Sky Preserve in the world. That's why Riley says the best hidden gem is to simply find a clear spot on a clear night (like alongside one of Jasper's many frozen lakes) and spot stars, or if you're lucky, the northern lights.
Where to stay in Jasper
As a popular destination for the winter traveller, you're sure to find tons of incredible accommodations in Jasper. Pursuit offers a matching hotel for every type of traveller. Spending time on the slopes? Check out Marmot Lodge. Romantic couples' getaway? Head to Chateau Jasper. Check out all your options in our story Jasper National Park hotels for every style of traveller.
Whether you're coming to hit the slopes or enjoy incredible skating and snowshoeing, you're now ready to enjoy Jasper like a true local. We'll see you in the Canadian Rockies this winter!