Long weekends are meant for exploring. For pushing time and enjoying each day in full. It's amazing what a difference adding one extra day on your weekend can make!
Here are some tips for getting the most out of a long weekend in Banff and Jasper. For a full three-day itinerary, check out our suggestions here.
1. Plan ahead: You're not the only one itching for some mountain air on a long weekend. So book reservations ahead of time for everything like dinner at Sky Bistro to boat cruises on Maligne Lake. Space is limited and you don't want to waste precious time needing to pivot and troubleshoot on the spot. Keep things seamless by planning ahead.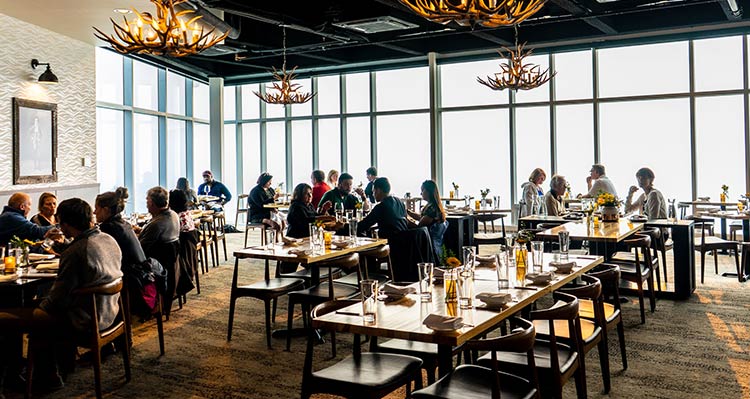 2. Consider your car: Parking can sometimes be tough in popular Banff and Jasper areas. If you're in Banff, stay in the heart of town at Elk + Avenue or the Mount Royal Hotel and leave your car in the hotel's parking lot. Then, walk, bike or ride the ROAM bus where you need to go. Same thing works in Jasper, where you can walk just about anywhere in town from hotels including The Crimson, Chateau Jasper and Lobstick Lodge. Bring or rent bikes to cruise around the lovely (and flat) streets of Jasper. You may be surprised how easy it is!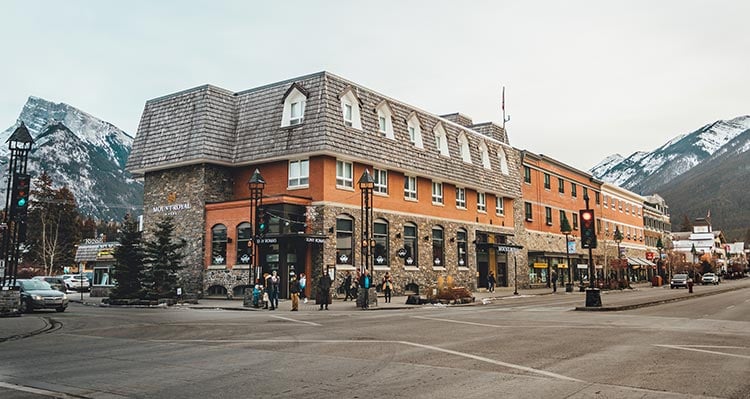 3. Check the trail report: From hiking in summer and fall to cross-country skiing in winter, of course you're keen to get out and be active. Check with Parks Canada for latest updates on all trail conditions.
Banff Trail Conditions
Jasper Trail Conditions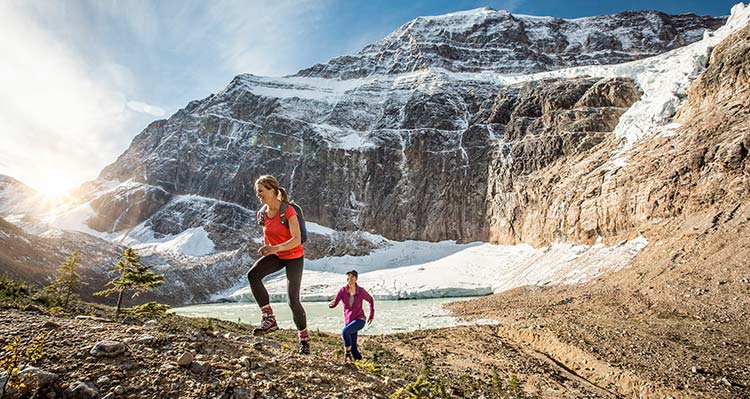 4. Get some exercise: Once you've checked the above, be sure to make space in your long weekend for some good old fashioned mountain adventure. That could be paddling a canoe on Maligne Lake, hiking to Stewart Canyon at Lake Minnewanka or biking the superb trail system around Pyramid Lake in Jasper. You'll refresh your mind and body and also 'earn' your meals.
5. Hit up the patio: Summer long weekends are all about fresh air. Patio season is short and sweet in the Rockies and each night calls for a great deck with great people. In Jasper, you can't beat the views from aptly-named The View at Maligne Lake (ideal for a leisurely lakeside lunch) or the Happy Hour vibe at Aalto, where you can watch the sky turn rosy across Pyramid Lake. In Banff, by far the most stunning patio in town is at the top of Sulphur Mountain—Peak Patio is Banff Gondola's gift to all long weekend warriors! Come and stay until the sun sets behind the mountains.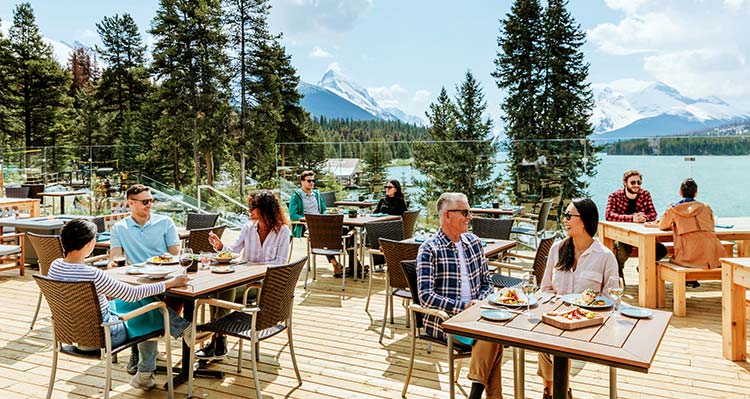 6. Get on the water: During summer long weekends (we're talking about Canada Day, Heritage Day and Labour Day), you just got to get out and explore the waters of Banff and Jasper. You can rent a canoe at Lake Louise, Maligne Lake or Moraine Lake. You can stand-up paddle from the town of Banff at Banff Canoe Club. And at Lake Minnewanka (Banff's largest lake) you can rent kayaks, canoes, or cruise and sample local beers on a fun interpretive outing that's called Beer Voyage (Labour Day is your last chance for Beer Voyage at Minnewanka!). See you on the water!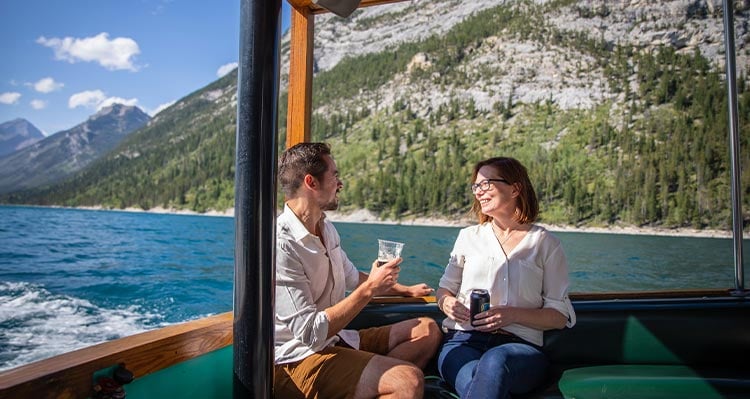 7. Go for seclusion: If what you're really craving is some peace and quiet somewhere stunning, spend the long weekend in one of Jasper's most unique and secluded lodges. For wow-factor, you can't beat the Glacier View Lodge, overlooking the Athabasca Glacier. It's refined and tasteful, and hundreds of miles from town. For the family, check out the adorable red-roofed Miette Mountain Cabins. Bring some board games and settle in for quality time with those you cherish most.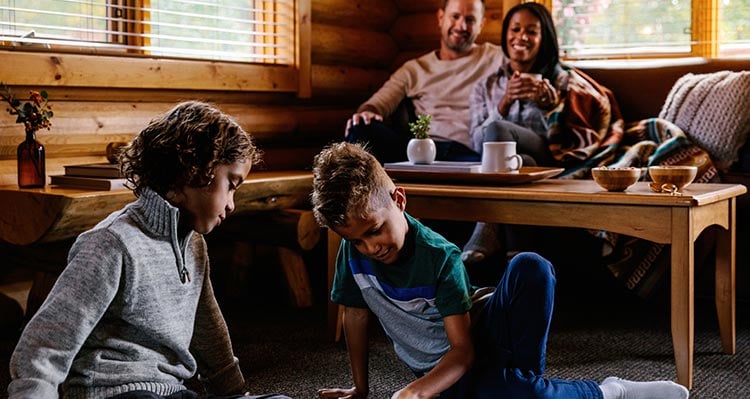 From morning to night time, from the top of a peak to the bustling patios of our lovely towns, long weekends are made for Banff and Jasper. Come see us and discover for yourself!