There's an unmistakable energy in the air on Locals' Day in Banff and Jasper national parks. For some, it's a chance to celebrate the simple love for the mountains they call "home". For others, it's an anticipation to finally get out there and discover what makes their new Rockies backyard so great—at no charge. And many eagerly return each year to their favourite Pursuit experience to simply pay it forward, with a donation for the community and the next generation of outdoor adventurers in tow.
No matter your age, no matter if it's your first trip or your tenth, any of the Banff Jasper Collection experiences will ingrain these feelings again and again—the love, the appreciation, that wonderful sense of calling this amazing place "home".
This is one of the reasons that Locals' Days happen at least once per year across the Banff Jasper Collection. From first season Banff newbies to 'old-timers', young families to staff teams, all are welcome at Locals' Day.
A Way to Say Thanks
Luke Sunderland, the General Manager of Banff Attractions at Pursuit, believes that locals are Banff's greatest ambassadors.
"It's so important that locals feel at home at our attractions," Luke says. "We want them to feel welcome here, to be proud of the experiences in their home town, and to know what's new with us and what great attractions we're offering. This is our way to say, 'thank you.'"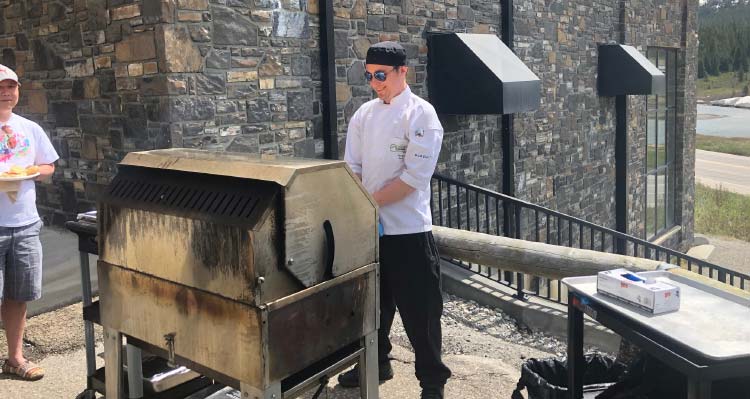 Admissions on Locals' Day are by donation, and the proceeds are put right back into the very communities which locals call "home". In Banff, proceeds go towards the Banff Canmore Community Foundation. Through this partnership, several fundraising events are held throughout the year for Bow Valley's communities. Locals' Day is just one of these events—and it's the most successful of them all.
In Jasper National Park, proceeds are also donated to local initiatives—this year being JASPER Life, an organization that provides an outlet to young workers in town with activities and socializing that doesn't centre around the bar scene.
Jam-packed with Family Activities
May 27th marked the most recent Local's Appreciation Day, and it was one of the most successful yet. Between the Lake Minnewanka Cruise, Banff Gondola, and Columbia Icefields Adventures, more than $15,000 in donations were raised. Lake Minnewanka Cruise had 938 locals attend. The Banff Gondola welcomed 1,588 locals and 322 locals made the trip to the Columbia Icefields.
And it wasn't just an average day with a Pursuit at our Rockies experiences. Take the baseline for breathtaking adventure, and dress it up with a ton of value-added activities experiences for the whole family to enjoy. Now that's what we call "Locals' Day".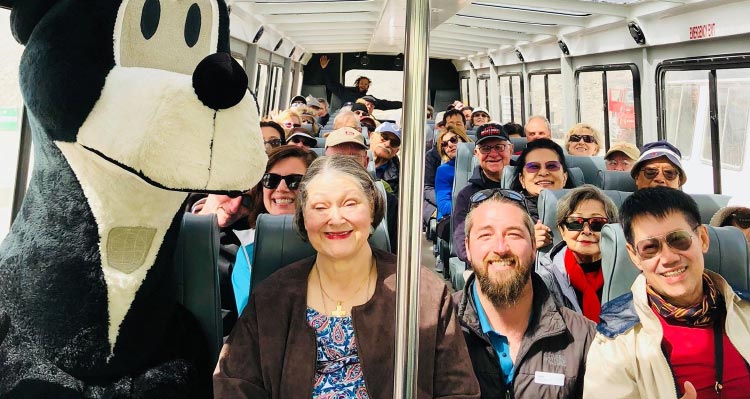 At the Banff Gondola, this meant balloon animals and wildlife face painting, puppetry storytelling and festive music, and a sugar shack serving up delicious cider and lemonade. You could even flip your downward dog in a mountain yoga class! Lake Minnewanka Cruises jazzed up their regular schedule with tour guides acting out the lake monster legend before every cruise departure, starring the Banff pioneer Norman Luxton, followed by a community barbecue. At the Columbia Icefields, Jasper the Bear paid a visit out on the glacier and the sidewalk, and locals also took part in a sunny BBQ. And at Maligne Canyon, a barbecue raised funds for JASPER Life.
"The planning behind these events is very intentional, from the welcoming banner down to the small details in freebies and value-added activities," said Sunderland. "We make a special effort to make sure it's not just an average day."