It's the stuff bridal dreams are made of! Starting in July, 2020 brides and grooms can now tie the knot at breathtaking locations, many that have never been available before for wedding events. It's an especially thrilling opportunity for nature-loving couples heading to the altar.
Alberta regulations currently allow up to 15 people in indoor or outdoor gatherings. These unique ceremonies will be intimate and allow room for a couple's closest relatives and friends.
Despite COVID-19 wedding setbacks earlier this year, there's not only hope, but excitement for those who still want to get hitched this season.
"We know many couples who were really disappointed when their hard work and dream wedding plans fell apart," says Megan Bowman, Regional Group and Event Manager. "By offering scenic venues that have previously never been available for weddings, we can now help create unique and truly special days for couples still looking to wed in 2020."
Elopement packages are available and bookings for the summer and fall season are expected to fill up quickly.
The Venues
Banff Gondola
The Banff Gondola features mountain-top views that will make for an unforgettable wedding backdrop. Having only been previously available in the winter, the summer offers extraordinary panoramic scenery. The Sky Bistro, Banff's #1 restaurant, will provide a five star 3-course reception dinner and lunch (additional inclusion).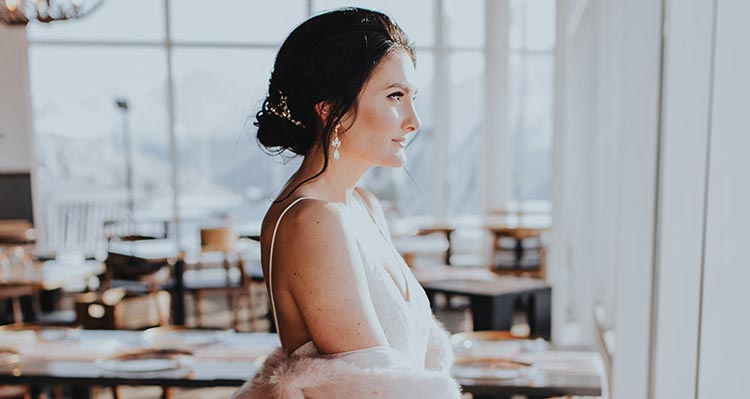 Lake Minnewanka
Get married atop emerald green water surrounded by coniferous pines and rocky shores at Banff's Lake Minnewanka. The nautical theme sets sail on one of our finest cruise boats that can comfortably host your wedding party, while voyaging you and your guests through stunning and serene landscapes.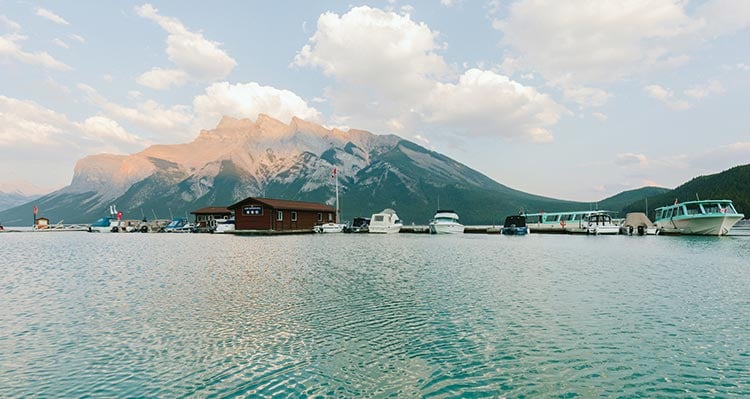 Maligne Lake
At Maligne Lake in Jasper, the lakeside ceremony is at one of Canada's most iconic destinations. Then, take the last boat of the day to the dock at Spirit Island, where you can enjoy privacy and seclusion with a bouquet of tall pines and sandy shores for incredible photos. A savoury reception dinner will delight your guests at Maligne Canyon Wilderness Kitchen. Or choose a lunch on the shore at Maligne Lake.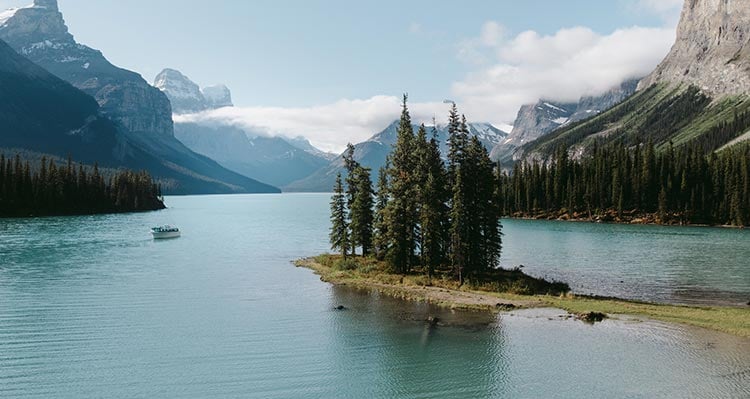 Glacier View Lodge and Columbia Icefield Skywalk
Be one of the first to host your nuptials at the Glacier View Lodge and Columbia Icefield Skywalk. Have the stunning glass-floored Skywalk all to yourself for your romantic ceremony. The Columbia Icefield Skywalk overhangs the cliff-edge of the magnificent Sunwapta Valley with glaciers glistening in the distance. Our newly-renovated boutique hotel offers grand glacial mountain views from the guest room where you can spend your first night as a married couple.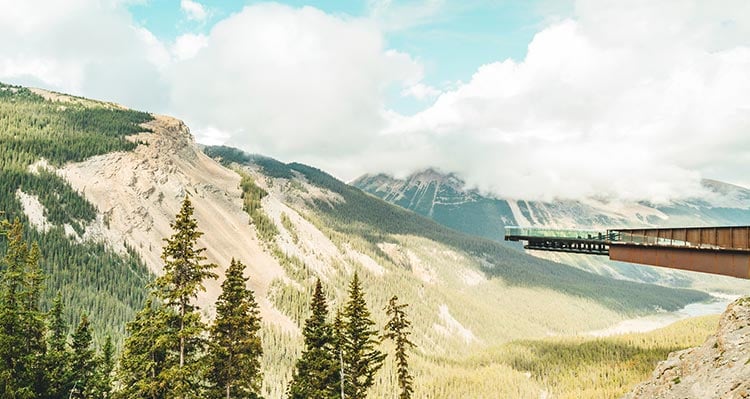 For more information, reach out to our Events Team in Banff and Jasper and let's talk!