For Jim Fry, the trip to Banff each September to run Melissa's Road Race is a tradition that dates back 39 years. And, except for 2017 when the race was temporarily cancelled by organizers, he's run every single year.
"I love running in the mountains, it's so picturesque," says the retired teacher and avid runner. "It's just such a great location for a road race."
Fry has raced in marathons and road races across the continent. He and fellow veteran Mary White are the only two who haven't missed a single Melissa's. It's that tradition that makes this race so special.
New blood is breathing some fresh life back into Melissa's for 2018 and the community is thrilled about it.
From international elites racing marathons to local buddies just aiming to complete 5 km, Melissa's has a broad appeal.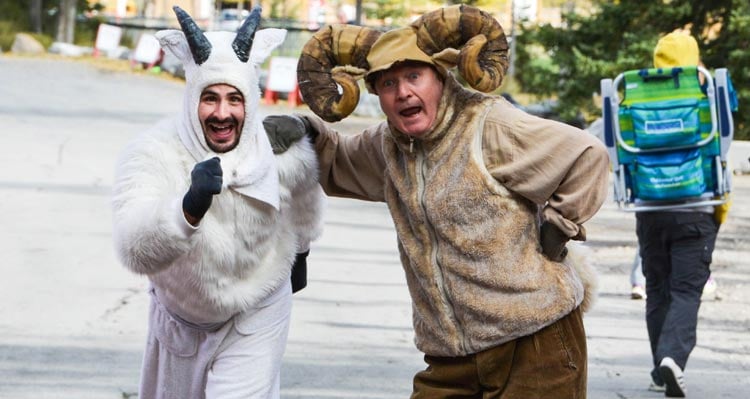 A Good Time for All
Sure, the routes are spectacular. The 10 km race goes up Tunnel Mountain Road while the half-marathon follows the Bow River to Bow Falls and the Banff Springs Golf Course.
But a huge part of what has made Melissa's such a favourite race is the social aspect—the 'post-race party', you could say. In the early days, the festivities were held at Melissa's Restaurant, but as the crowd grew, the party moved first to Bumper's, then to the tennis courts and now to the Banff Recreation Grounds.
Race organizer Paul Regensburg says there'll be food trucks, a beer garden and live music waiting racers at the finish line. "It's going to be a lot of fun."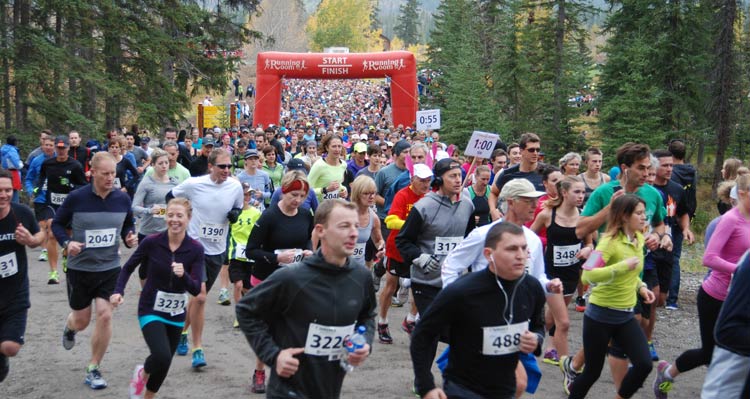 A Perfect Partnership for Mount Royal Hotel
Back when Melissa's started out in 1979 as a 10 km as part of an effort to attract visitors during the shoulder season, Jim Fry says there were only a few road races in Alberta. Melissa's was, he says, at the forefront of what has since grown into a 'running phenomenon'.
In 1979, there were about 400 participants. During the 1990s, the race would sell out very quickly with 4,500 racers, Regensburg says. This year, the race is already sold out at 4,500 bibs.
Melissa's has a very loyal following from Alberta. Just as the founders imagined, many people make an annual trip to the mountains each September to participate.
With the newly-reimagined Mount Royal Hotel stepping up this year as official lodging sponsor, the heritage of Banff is on display. Event registrants will receive a discounted nightly rate and can take advantage of all of the new amenities that the hotel has to offer, including the rooftop lounge with outdoor hot tubs, welcoming community spaces and spacious guest rooms with mountain views.