Planning a trip to Jasper National Park? We've got plenty of tips and itinerary suggestions to help you make the most of your visit. Here's one of our favourite ways to experience Jasper in one day.
Explore the park's hallmark natural attractions at your own pace. There's no need to rush — you're on mountain time now!
Maligne Lake Road
50 to 60 minutes (48.1 km) drive from Jasper
Take a drive along Maligne Lake Road, for picturesque scenery and some of the best wildlife sighting opportunities in the park. The winding corridor is top with locals and visitors hoping to spot the plethora of bears, elk, moose and bighorn sheep that frequent the area. Go slow and steady and have your camera ready.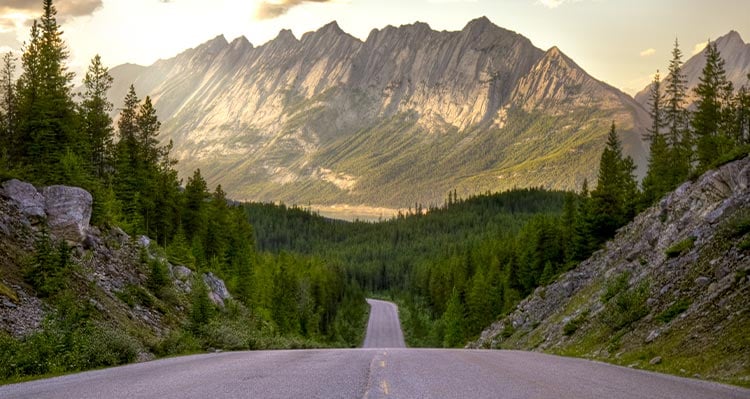 Maligne Lake Boat Cruise
90 minutes
Discover the postcard-perfect turquoise alpine water at the longest natural lake in the Canadian Rockies on a Maligne Lake Cruise. Highlights of the tranquil bucket-list experience include show-stopping snow-capped Rocky Mountain peaks and the world-famous Spirit Island.
Enjoy post-cruise patio bites at The View, for internationally inspired dishes created with locally sourced ingredients and sweeping views of Maligne Lake.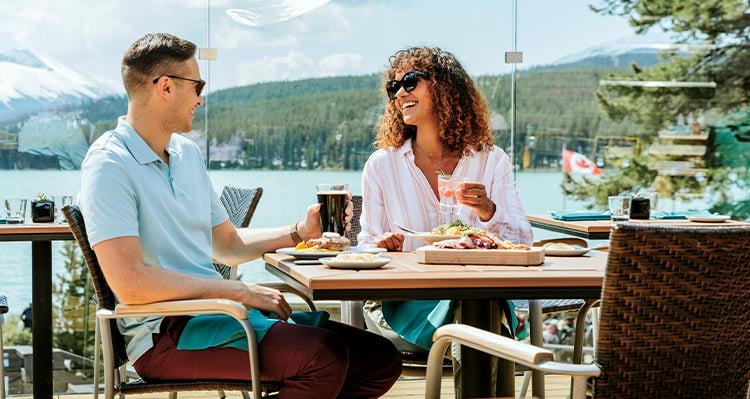 Maligne Canyon
35 to 45 minutes (37.5 km) drive from Maligne Lake
Head back along Maligne Lake Road to Maligne Canyon. Explore the gentle trail to discover six bridges, tumbling waterfalls and epic viewpoints showcasing the Rockies' deepest canyon.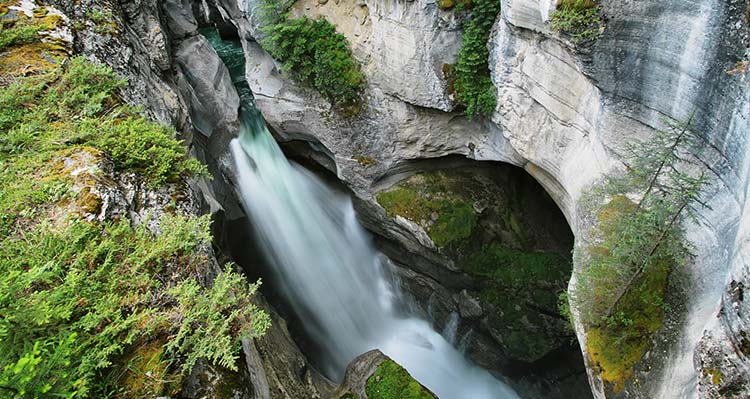 Pyramid Lake Lodge
25 to 30 minutes (15.7 km) drive
Complete your day at Pyramid Lake Lodge. If you arrive early enough, why not wander the lakeside trail or rent a canoe or kayak from the boathouse. After, dine on delicious mountain-fresh lake food at Aalto, overlooking the iconic Pyramid Lake.
How's that for a day to remember? For more itinerary suggestions and planning tips, see here.