We owe a lot to mother nature in the Banff Jasper Collection. From the Banff Gondola's mountaintop views to the serene peace experienced beyond the shoreline on a Maligne Lake Cruise, we love sharing the beauty of the Canadian Rockies with our guests, and we feel a responsibility to maintain these destinations for generations to come.
That's why we've recently evolved our sustainability commitment by partnering with GreenStep Solutions.
As an industry leader in guiding eco-friendly tourism, GreenStep works with companies like Pursuit to reduce their environmental impacts. By conducting audits on current processes, setting objectives to strive for and offering creative solutions to make it all happen, GreenStep will allow Pursuit to be more carbon conscious throughout our Banff Jasper operations.
Pursuit's love of the outdoors and GreenStep's eco expertise are a natural fit, and we're thrilled to grow our commitment to sustainability together.
EcoFund & EcoFees Explained
To help facilitate sustainability improvements, Pursuit's Banff Jasper Collection has established an EcoFund with GreenStep. This dedicated budget will be used in Banff, Jasper and Waterton in Alberta, along with Golden in British Columbia, to support environmental-focused projects and initiatives that will reduce our impacts and improve our sustainability performance.
Rather than putting money into band-aid solutions, our EcoFund — guided by GreenStep's expert team — will allow for long-term improvements in our businesses and in the places we live, work and play in.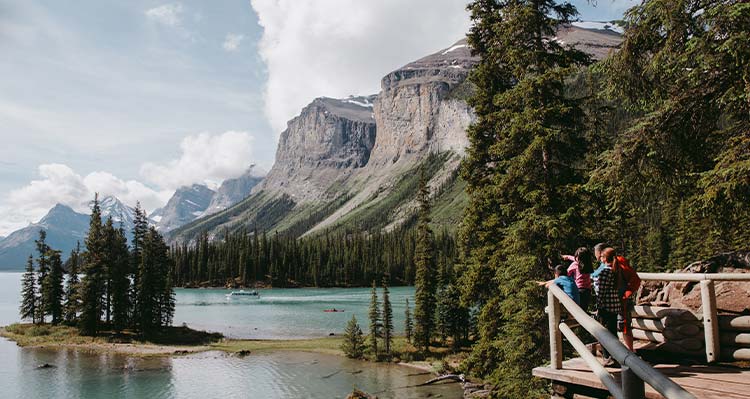 To make these improvements possible, our hotels, attractions and transportation admissions now include a small EcoFee to be deposited directly into the dedicated fund. These fees are $1 for attraction admissions, $1 per person for each leg of a trip with Brewster Express, and $2 per room, per night at our hotels.
By each contributing a small amount, we can make a massive difference.
Adding to our Promise to Place
Sustainability and stewardship are not a new concept at Pursuit. Our partnership with GreenStep is just the latest addition to our ongoing Promise to Place.
Promise to Place guides our community, inclusivity and sustainability initiatives throughout the Pursuit world. Over the years, our pledge to operate more responsibly has been implemented both through individual initiatives and partnerships with like minded organizations.
A few recent projects in the Banff Jasper Collection alone include:
In the coming years, our partnership with GreenStep will mean more progress in our ongoing Promise to Place. We're looking forward to sharing these accomplishments and projects with our guests as they come to fruition.
Together, we'll tread lighter on this planet, and keep the Canadian Rockies pristine for years to come. Thank you for supporting responsible travel with us.